If you wanted to grow your own organic vegetables, herbs, and salad greens at home and you don't have space to do that, don't worry you can grow your veggies without any garden and a lot of space. After reading this article, you will have no excuse to stay lazy in growing organic and Non-GMO (genetically modified organism) food. 
---
---
Introduction Of Garden Tower: 
By using this garden tower you can grow a lot of vegetables, herbs, fruits, and salad greens with very little effort. The system has its own composting chamber, which is great for the good growth of plants. Even if you don't want to grow food, you can grow flowers and other ornamental plants to increase the beauty of your home. 
---
Why The Garden Tower Is A Revolutionary Product?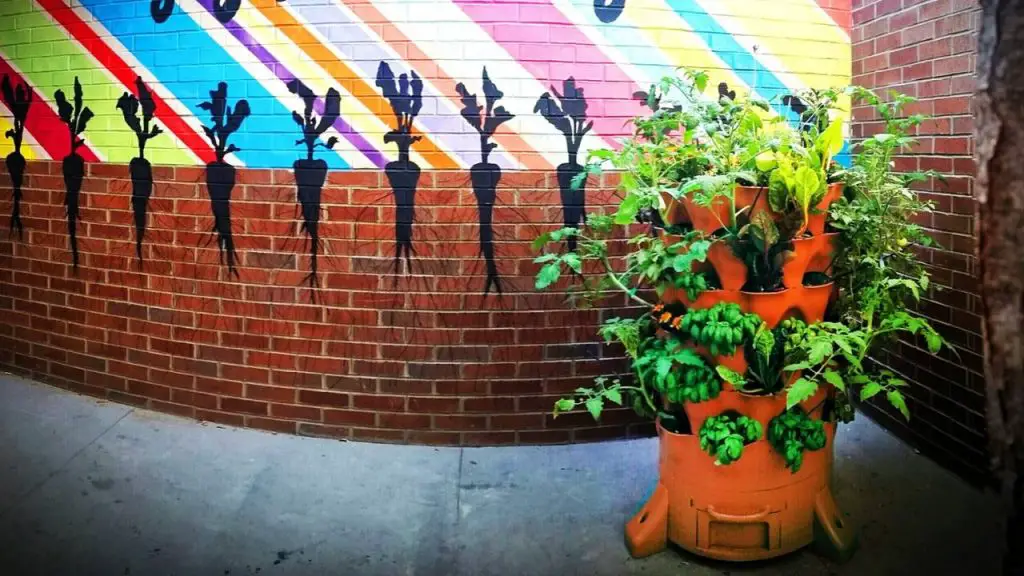 Digging is not an issue in this system. You don't need digging to grow plants. Weeding is also not a problem, you may have to deal with a few weeds but not too much. 
You don't have to give water to your plants on a daily basis. Once or twice a week is enough for the garden tower system. 
If you have a back problem, you don't need to bend down to work, you can do all the work by standing. If you have old parents and relatives, this tower can be a great gift for them. 
I already mentioned this before, you don't need a ton of space for the tower. You can put them on your rooftop, on the balcony, on the front yard, or backyard. 
This system is very easy to assemble, there are a ton of videos about assembling the tower on the official website of the garden tower project. 
The system is rotatable. You can turn each side toward the sunlight, so plants on each side can perform better photosynthesis. 
There is no need for any kind of electricity in running this system unless you are growing your food indoors, in that case, you will need a grow light and luckily the system also comes with a grow light and of course you have to pay some extra cash for lights. 
You can grow your food in the tower directly from the seeds. There is no need to start seeds in the seed starter kits. 
The plastic that is used to build this system is totally safe for food growers and it is also 100% UV stable. 
Yes, the company also gives you a huge warranty time of 3 years. The company claims that a tower can last 12 years.  
The system has its own composting chamber. You can just put your kitchen wastes in the tower and it will become compost after a few weeks. 
---
Build In Composting System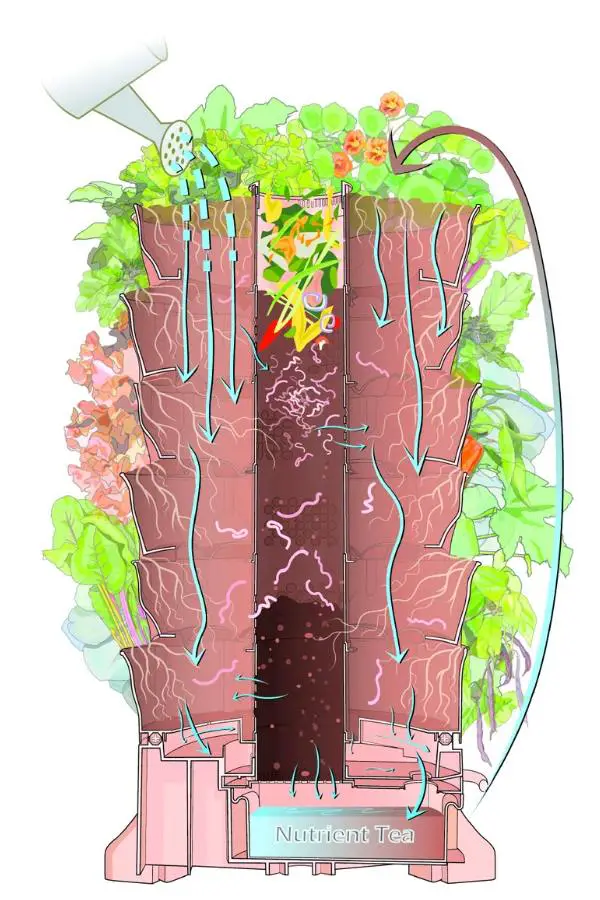 Compost is one of the sexist things out there. It is a basic need for organic gardening, you cannot perform organic gardening without compost. Luckily the garden tower project comes with a built-in compost chamber where worms work with your kitchen wastes to make compost. 
Plus water that runs off and falls in the chamber at the base can be great food for your plants. Because the runoff liquid comes from the soil and compost, so it collects a great number of nutrients during its journey. Collect this compost tea from the bottom and feed it to plants in need. 
---
4 Best Garden Towers 
If you have a space problem or less fertile soil problem in your home and you still want to grow your food, you are going to love these towers. Choose one tower that suits you most. 
1: Starter Bundle
With a starter bundle, you will get garden tower 2, Dr. plant food, 50 plant labels, and a seed starting kit. You can grow 50 different plants on this system as it has 50 spots. The plastic is safe and non-toxic. 
2: Garden Tower 2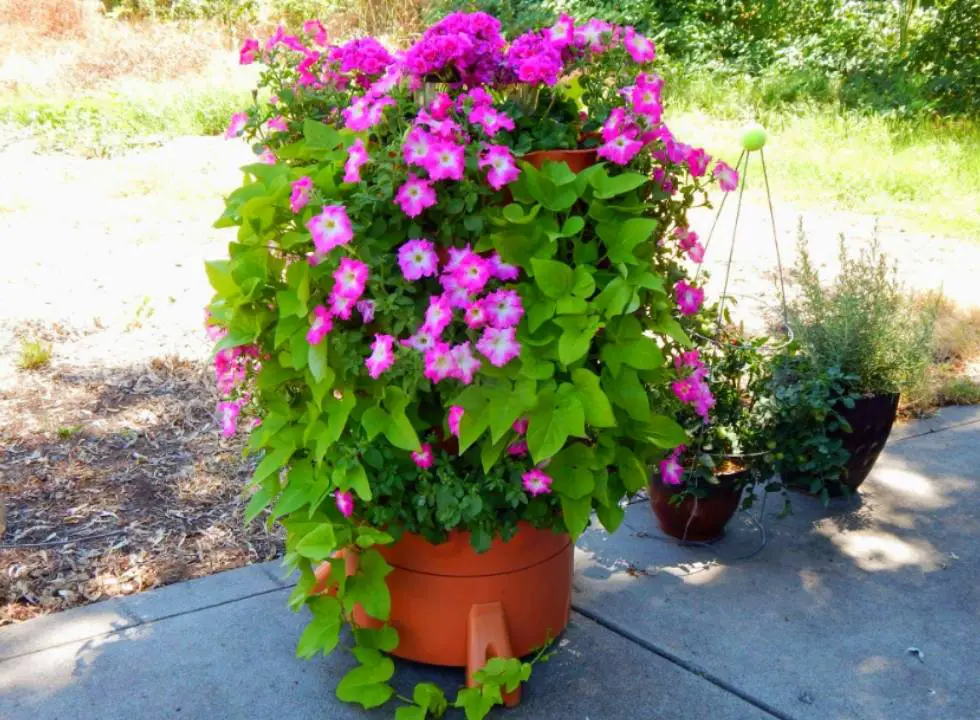 This system is also made of safe and non-toxic HDPE plastic. The tower can rotate so each side can get an equal amount of sunlight. Tower has a built-in composting chamber and 50 holes for 50 plants. 
3: Deluxe Bundle
Features are the same as above. But this system also has a wheel kit, so you can move it and change the location. It also has a built-in water meter, moisture indicator, and seed starting greenhouse to turn seeds into seedlings. 
4: Ultra LED Grow Light Kit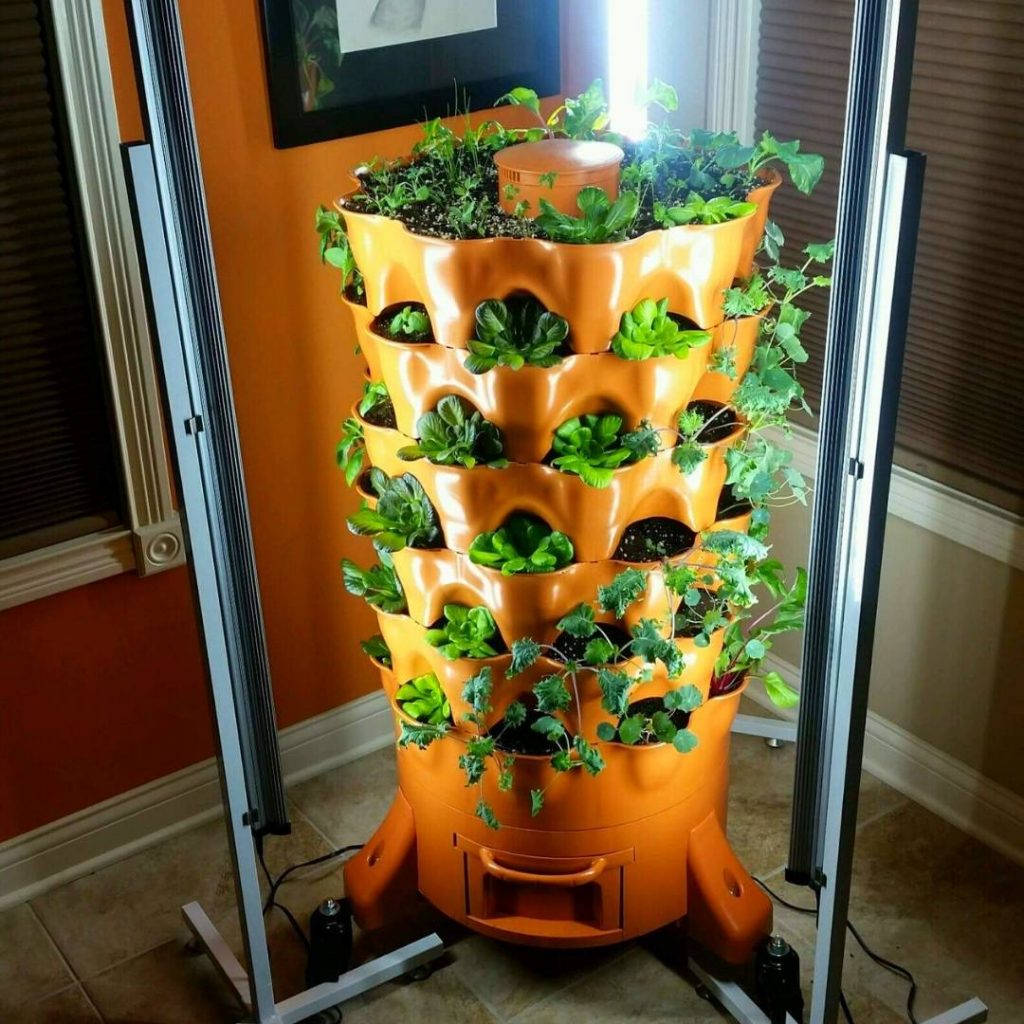 This one is the same as the Deluxe Bundle. But you will get 4, 80 watts LED grow bulbs for indoor gardening. This one is perfect for the indoor beginner gardeners. These LED grow bulbs has 44.9% more efficiency than other grow lights like fluorescent bulbs. 
Cons Of Garden Tower Project
There are no many cons to the garden tower. But here are few that you may consider before you buying it: 
After filling it with the soil, it gets really heavy about 200 pounds. You cannot move it very easily so select a good sunny location before filling it with the soil. 
If you wanted to move it after filling it with the soil, you will need the Deluxe Bundle of the tower, which is not very cheap. 
It didn't come in different colors. You have to purchase the same color. 
---
---
Here are a few testimonials of people who are already using the system to grow their food.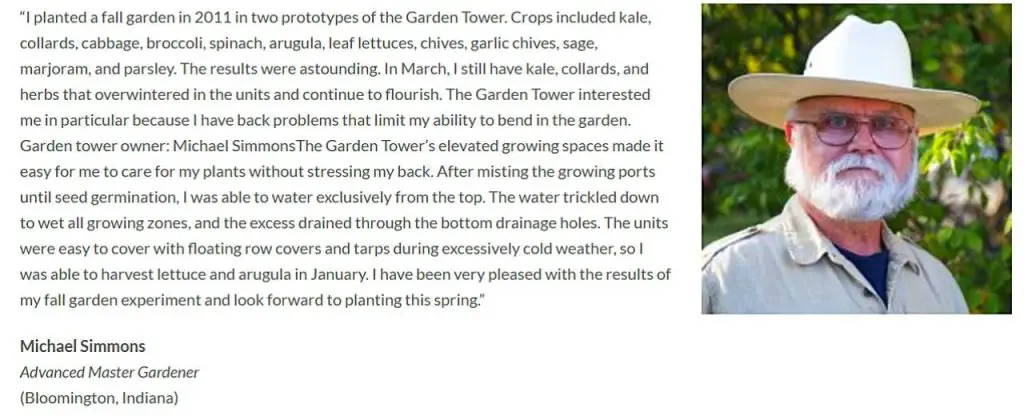 ---
---
---
---
Conclusion
I love the garden tower project because it can change the way we garden. In the age of the world, where lands (especially fertile lands) are disappearing because of our stupidity and greed of money, this system can be a great alternative of land to grow limited but organic veggies and fruits. 
The best bundle in my opinion is the Deluxe Bundle because it comes with so many tools and the special one is the wheel kit to move the tower even when it is 200 lbs. 
Click here to Check the latest price on official site