LED grow lights are the best things for indoor gardeners. You don't have space to grow plants, you want freshly grown vegetables all year, you want summer vegetables in winter or you want some fun, LED grow lights can do all these things. This is a technology of the future for gardeners. LED grow lights have so many advantages on other kinds of horticulture grow lights.  

What Are The Benefits Of Using LED Grow Light?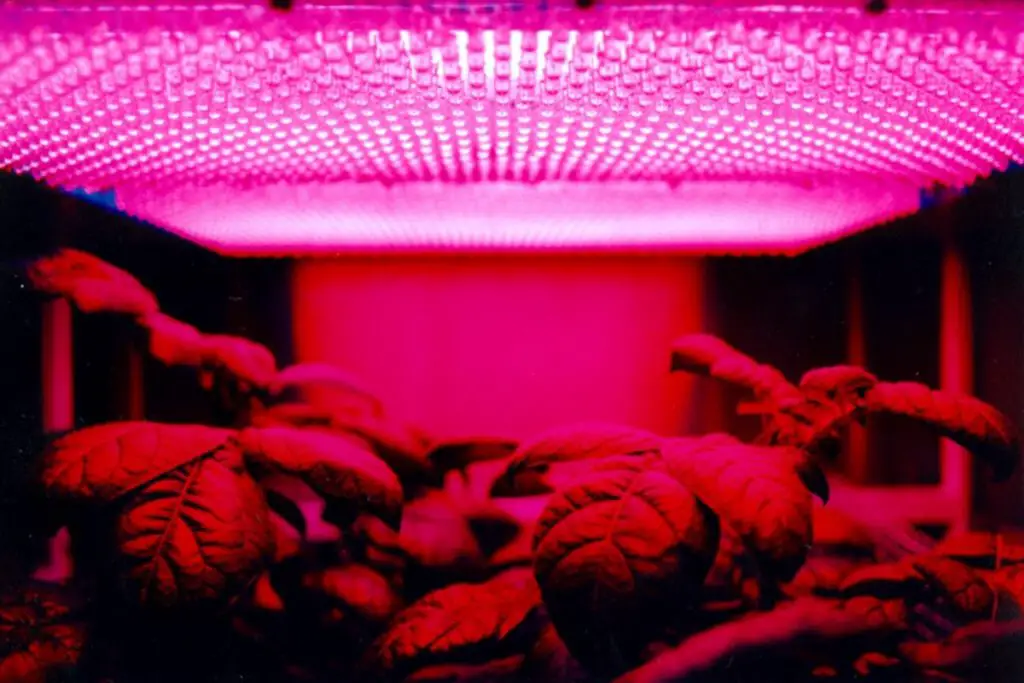 There are so many different kinds of grow lights available in the market, like HID grow light, CMH grows light, HPS grow light etc. Nonetheless, as the top all-around indoor plant grow lights, my likings are for LED grow lights. Out of so many reasons, I favour and choose LED to grow lights, some are mentioned below: 

1: Less Power.
LED grow lights consume very few watts as compared to HID bulbs, and they produce the same amount of energy. Here is the comparison of LED and HID in term of consuming watts of electricity:
If you cover 1 square foot of growing space with LED, it will consume only 32 watts as compared to 62 watts of an HID bulb. 

2: Low Heat.
If you are living in a hot area, LED is the best choice. Because, they use a few watts, and a few watts means lower heat in your room. Plus, LED grows lights use electric energy and make more light and less heat as compared to others.

3: Better Efficiency.
HID bulbs only convert 20-40% of electrical energy into usable light, and the remaining energy becomes heat in your room. But LED lights convert 40-60% of electricity to light. 

4: Air Conditioning Costs.
As I mentioned in the above points, LED lights uses less number of watts and make more usable light of them and produce less heat. According to users of LED lights, air conditioning costs reduce to 50% after switching to LED grow lights.

5: Area Problem.
You cannot place an HID light very close to plants, because of the amount of heat it produces. But what if you have a small place to grow plants?
You can place LED light close to your plants, without worrying about burning them. Because LED produces less heat. 

6: Control.
You can control each panel of LED. That is how you control the spectrum. Advanced LED lights have this control. This is a very important factor to play with. You can turn off and on any colour of light and optimise the growth of the plant. 

6: Remote control. 
Advanced LED lights have wifi built-in. You can control them using the remote. Some lights also have mobile apps. So you can turn off or on any spectrum or schedule the timing. 

7: Modularity.
What happens if you break a panel? Do you have to buy a new unit? No, most of the time you don't have to buy another. Panels of lights are modular, you can just change the broken panel with a new one. Plus, Nowadays LED light is a very common type of fixture in the market. 

8: A Very Long Lifetime.
Most LED in the market will last around 10 years. Some companies claims, their LEDs can last up to 20 years, which is way more as compared to HID or HPS. 

9: Water and Dust Proof.
Most of the LED lights are water and dustproof. Still, you have to be careful about that. Only spray them with water if needed. 

10: Environmental Friendly.
Unlike other lights like HID, LED does not contain mercury. And they are totally recyclable. Almost all the best company's LED lights are certified by RoHS. 
What To Look In A LED Grow Light When Buying.

1: Size.
You need to consider so many factors before buying a grow light. Measure the area you want to cover, check the number of plants you want under the light. 

2: Portable or Not.
This is the second thing you need to keep in mind. If you have a plan to move your plants from place to place, buy a lightweight and portable grow light. If your garden is not movable, portability is not a problem. 

3: Type. 
What type of plant you wanted to grow, the location of your containers, the existing amount of sunlight that came from a window, these are all the factors you need to think of before buying a grow light. 

4: Ease Of Use.
Some of the grow lights are hard to install and it is a little bit more effort to keep those lights in work. Also, keep in mind, some lights do produce noise. 

4: Budget. 
This is one of the most important things to consider. If you are beginner, you probably go with a low price LED grow light. It is suggested that, don't go with the cheapest light you can find on Amazon. Everybody knows you receive what you pay for. But if you are on a constricted budget, there are some reasonably priced LED grow lights you can buy.

Here are Top 5 LED Grow Lights You Can Buy On Amazon.
1: G8 900 Watt MEGA LED Grow Light:

On the off chance that you want the finest growing light available, look no further. G8 was given the honour for topmost led growing lights 2016 by High Times and I agree with their verdict. G8 has been constructing top-notch LED lights for a long time. 

Their lights are constructed and tried in the USA and are upheld by a two-year guarantee. While the price is higher than a large portion of the other grow lights on our rundown, you certainly get what you pay for. 

The organization offers astounding assistance and they develop lights reliably produce more significant returns than their rivals. G8 LEDs utilizes an 8-band proportion in addition to IR in addition to UV so it covers the whole development cycle of your plants. If you are serious about grown plants indoors then skip the rest of the list and go for G8, it is that good.
2: Kind K5 XL1000:

My pick for the best 1000 watt develops light is the Kind K5 XL1000. The Kind LED grow light supplies a massive footprint with a blend of 320 3 and 5-watt light-producing diodes. This remarkably programmable grow light authorizes computerized tuning of the range so you can organize it to the precise plant type and development arrange. 

The Secondary Optical Lenses individually focus and heighten the diode yield which amplifies the PAR and expands covering the entrance. My solitary beef with KIND is they don't give PAR information. While it is anything but an ideal estimation, it's useful to understand the honest inclusion of the LED growing pack being referred to. Also, they have a really small connection wire, a downer. Nevertheless, they do make some of the best-LED lights in the market and you can go wrong with them!
3: BESTVA 1000W Double Chips LED Grow Light: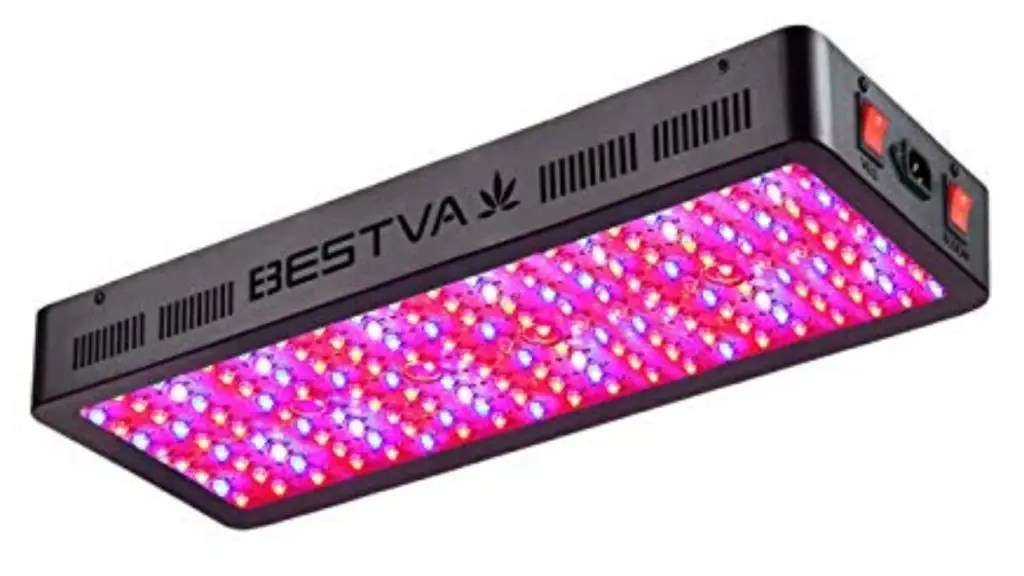 The BESTVA 1000 watt full series develops light doesn't have the quality form development of the G8 or Kind frameworks yet it is a good reasonable substitute. The 'twofold chips' in the name refers to their twofold LED chips which include two 5W LEDs for an aggregate of 10W per LED. 

The BESTVA complements a dimmer element to dodge plant 'LED Bleaching' however you'll require an outer timer to turn the lights off for the suggested cooling time frame (every 5-6 hours). I mean let's be honest, it isn't a bad choice. If you really want to grow plants indoors and don't have that much money then the BESTVA is what you should buy. You won't notice a difference unless you are a skilled planter. 
4: King Plus 1200W Double Chips LED: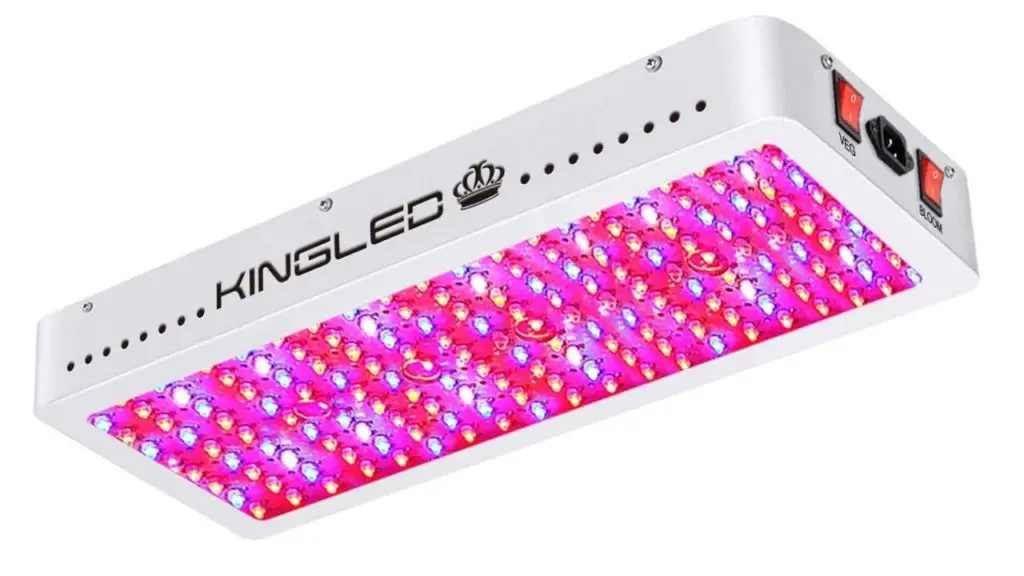 The King Plus 1200 watt is also one very decent selection for growing indoor plants. It is one of the company's most rock-solid products and I have seen many people use it. This light is overall brighter than others in this price run while as yet generating next to no warmth. 

Like the BESTVA, it contains 10W twofold chips; in any case, the development of the King Plus feels sturdier. The King Plus likewise has a 4 PC fan cooling framework. Despite the fact that it's proficient at cooling, it runs louder than other LED develop lights I've tried. 

In any case, if noise isn't an issue, the King Plus 1200W is an extraordinary decision at the cost. Again continuing in the same theme, if you don't mind the noise then why not? If your plants are away from letting us assume the place you sleep, then it won't really be troubling you. If you can endure the noise then this is a great value product. 
5: King Plus 1000W Double Chips LED:

The King Plus 1000W is basically indistinguishable from its elder sibling stated above. It has a parallel super-splendid twofold chip 10W LEDs and the equal coarse development. On the off chance that you have a slight space or need a lesser wattage than the 1200W the King Plus 1000W is an unbelievable substitute. 

Double LEDs create more light while consuming less energy. It is also the most cost-effective option mentioned out of the five. It has the same powerful build as the one mentioned above. Again, the fans do make a lot of noise. It is something you have to compromise on and you can't daisy chain multiple lights together. But hey, if you are on a budget then you can do it. They grow some pretty good plants, to be honest. 
Summary:

So there you have it! You now have everything you need to start planting indoors. A few things I wanted to mention here.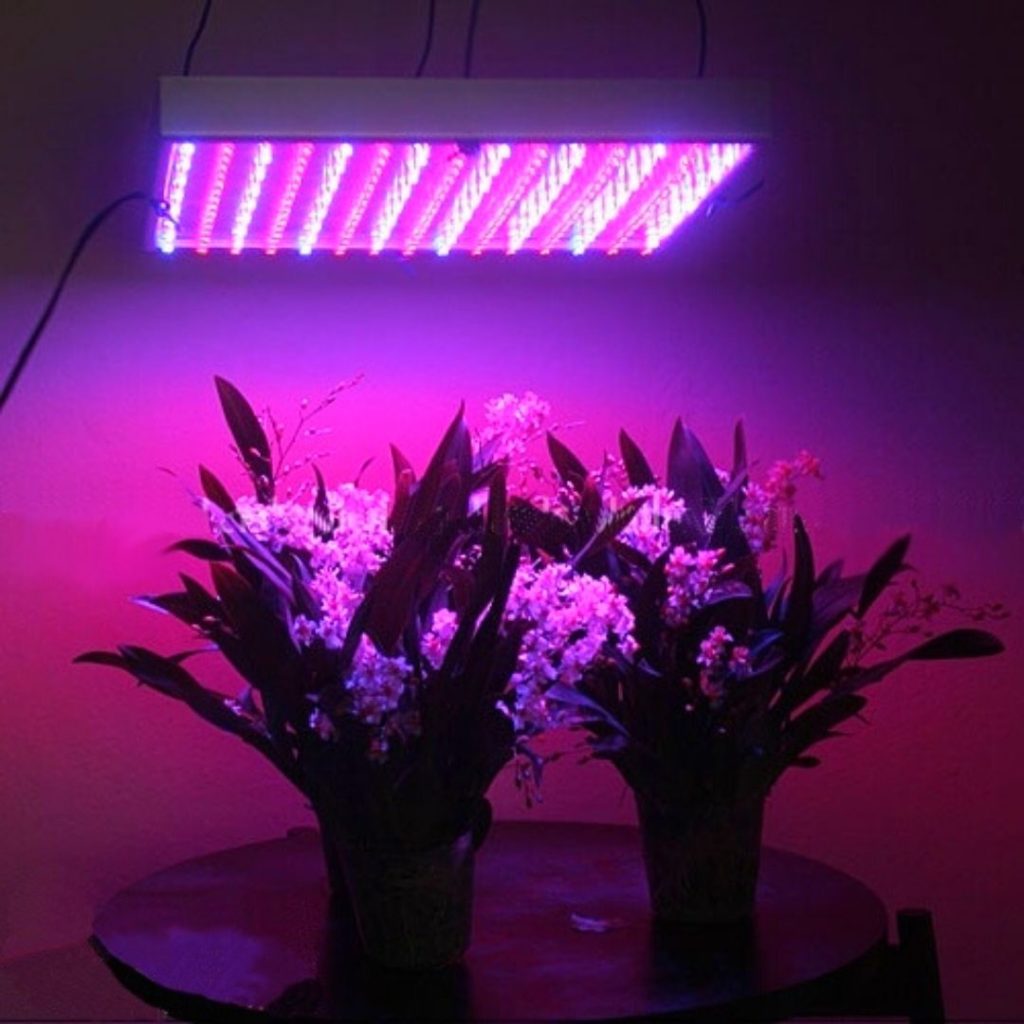 If you will be moving the plants here and there, you probably want to pick a portable light, so that you don't have to go through a mess each time. Pick a light according to the number of plants you plan on growing. 
Always remember to never assume anything. Install the lights properly as it is guided in their installation guides. Without proper installation, the plants will never grow. 
You should take a look at the lights at least once a month just to make sure they are functioning properly. 
For the lights with fans, you want to give them a clean with a brush because they do tend to get dirty. Make sure nothing is stuck in the fan and make sure it is spinning comfortably. 
If at any point you encounter a problem them always consult an expert or the place where you bought it from. Most of the lights do have warranties so you won't have any problem. 
Finally, don't try to rush things. I know that in this business things do tend to take time. I have seen a lot of people get frustrated but it happens. Sometimes the plants do take time to adjust to the conditions. Make sure you select the right light and environment to help them as best as you can. If something is not working you can always try something else like a different light. Nine times out of ten though, it does work.
Read More: