It is not a bad idea to grow plants in your back yard or Garden and get vegetables for your kitchen. When you start growing vegetables or plants in your garden you know that unfortunately, most plants need a trellis to grow.
https://amzn.to/2YqWGTmWithout the trellis, they spread too much that there is no place left for other plants in a raised bed, or if you are growing this type of plants alone in a single raised bed it will create a problem for other neighboring plants.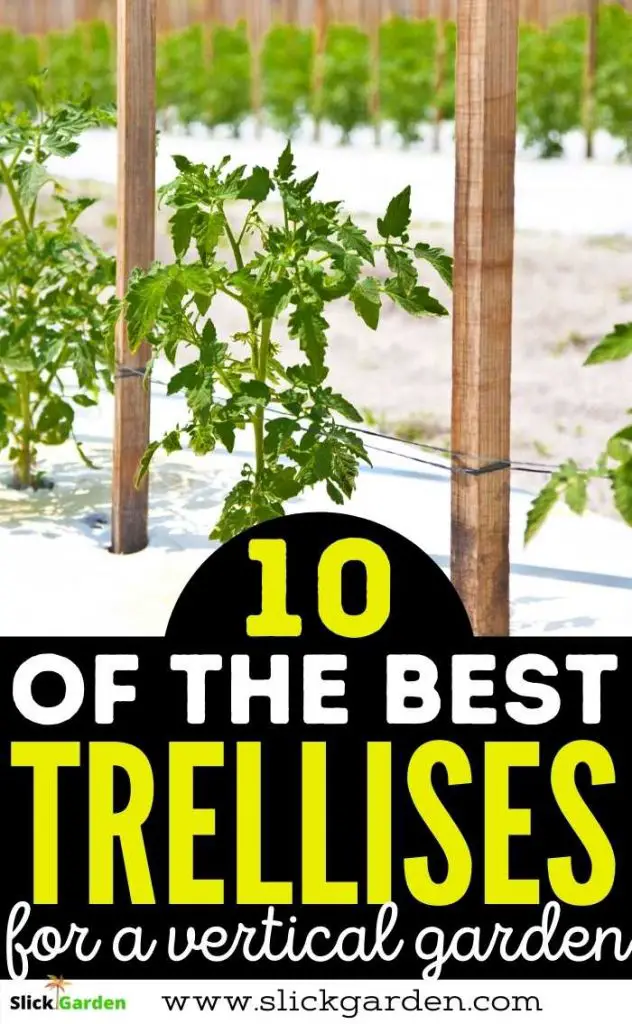 The trellis adds beauty to your growing area, adds functionality and charm to your garden, and avoids any mess which can be caused by some fast-growing plants because they have the ability to spread. Trellis keeps the fruit clean and with the help of it, you can easily pick the fruits. 
There are lots of ways to trellis your plants but here we are going to discuss 10 easy garden trellis ideas and the best plant structures. They help to support your beautiful flowering or fruiting vines and in this way, you can add more growing space in your garden.
1- CROCHET STRING TRELLIS
If you are a master in crocheting then this idea will work for you. It looks complicated but you can show your skill with the crocheting fun. You just need to select a pattern you like most and then attach it to the poles. Now place the project trellis in your garden this will show your art.
2-  THE MOST INEXPENSIVE TRELLIS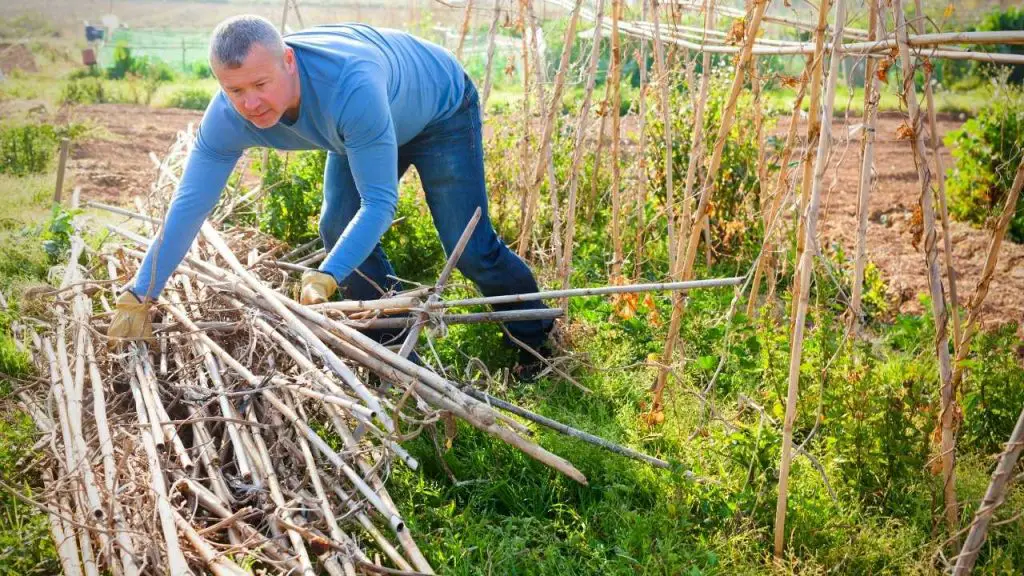 If you decide to support your plants then making trellis is not a complicated work. You just need stakes and threads to make a simple trellis. These stakes with the help of thread or string will make it possible for your veggies to grow up.
3- GARDEN GATE PERGOLA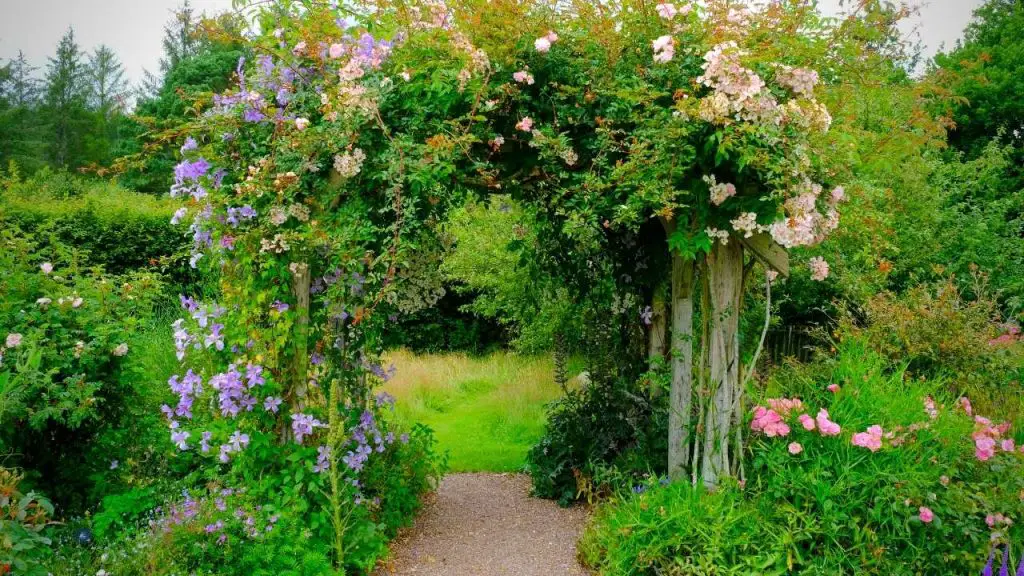 This looks cool because it is just like a tunnel type trellis. If you are growing delicious fruit, veggies, and pretty flowers hanging from it. This will look cool and no one denies the beauty of this beautiful structure.
4- WILLOW GARDEN TRELLIS AND BENCH
This traditional and gorgeous looking woven bench and trellis gives such a beautiful view of your garden. By using your creativity you can do different things using the basic structure of this below garden trellis.
5- LADDER PLANT TRELLIS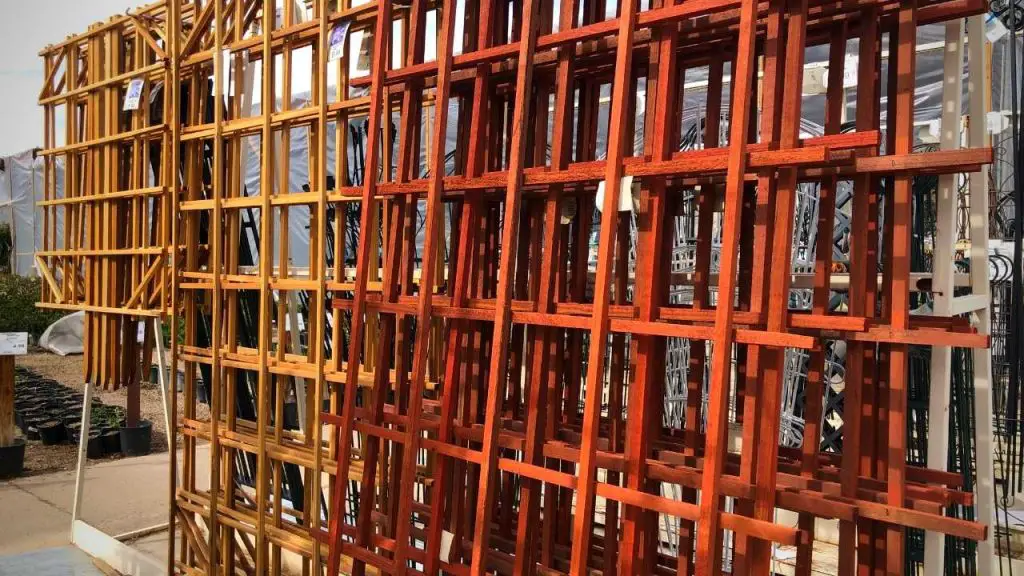 If you have a small garden but you want to grow many herbs and vegetables. It is possible if you make a ladder plant trellis to grow your favorite plants in small planters that are attached to a strong frame that leans on any vertical surface of your garden. This is for a limited space idea and you can get the advantage of it, in the form of growing many beautiful flowers or plants according to your choice.
6- WALL TRELLIS IDEAS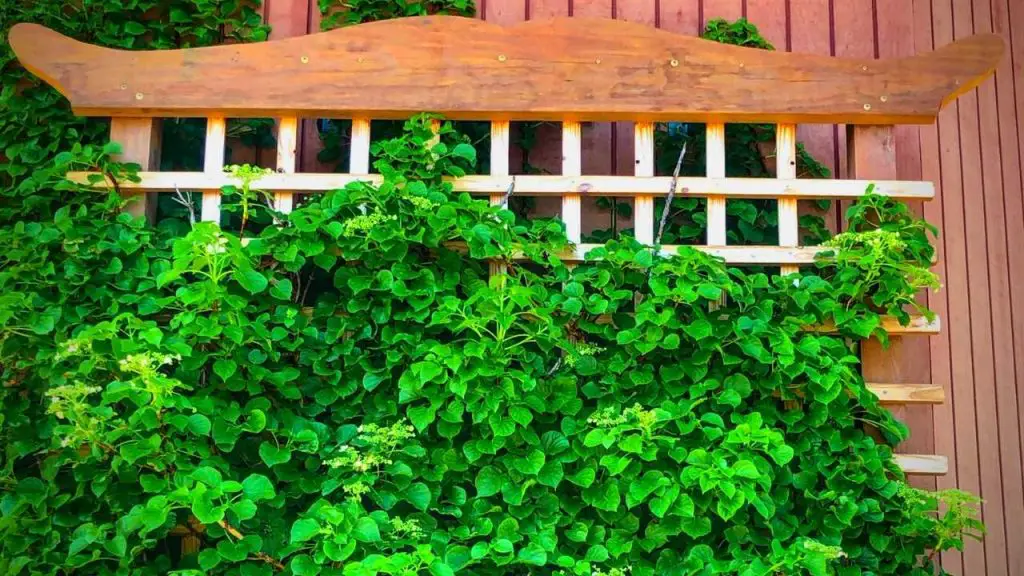 It is a good source for decorating your garden with beautiful flowers and plants. This is the best idea for filling a blank garden space. If you are using this structure your vines will flourish without difficulty. You can place this wall trellis anywhere in your garden which looks awesome. 
7- HOOP TRELLIS
It is a simple design for filling your garden. This is best for Spinach and peas. In this structure, you will use the hoops to grow pole beans. This structure has four legs that's why you can grow four plants and wrap them on each leg. For the making of this unique trellis, you need poly pipes which are the ½-inch diameter and the length of these pipes must be 12 feet.  Besides this, you need a metal or wooden rods. 
The height of these rods should be 2 feet and ⅜ inches in diameter. By sinking two rods into the grounds about six feet apart and connecting these rods with an arching of black poly pipe. In the same way, you can make another hoop, use twine for binding purposes.
8- TRELLIS FOR POLE BEANS
The best and perfect structure for your pole beans. It is not difficult to make this trellis because you just need wooden sticks and galvanized steel wire.
By making two simple T from two wooden 2 × 2 sticks. One stick is 1 foot long and the other is 5 feet long. Insert these sticks into the ground and connect these sticks with the help of 16- gauge galvanized steel wire. 
Use two steel wires on the top and one is on the bottom. Now start running twine from one top wire towards the bottom wire and again up to the other top wire. You can see that there is a narrow V which is made this way. Now tie it in one place. When your vines grow up to the steel wire you can cut down the twine, your vines will be still hanging on the wire.
9- TRADITIONAL TRELLIS WITH BRANCHES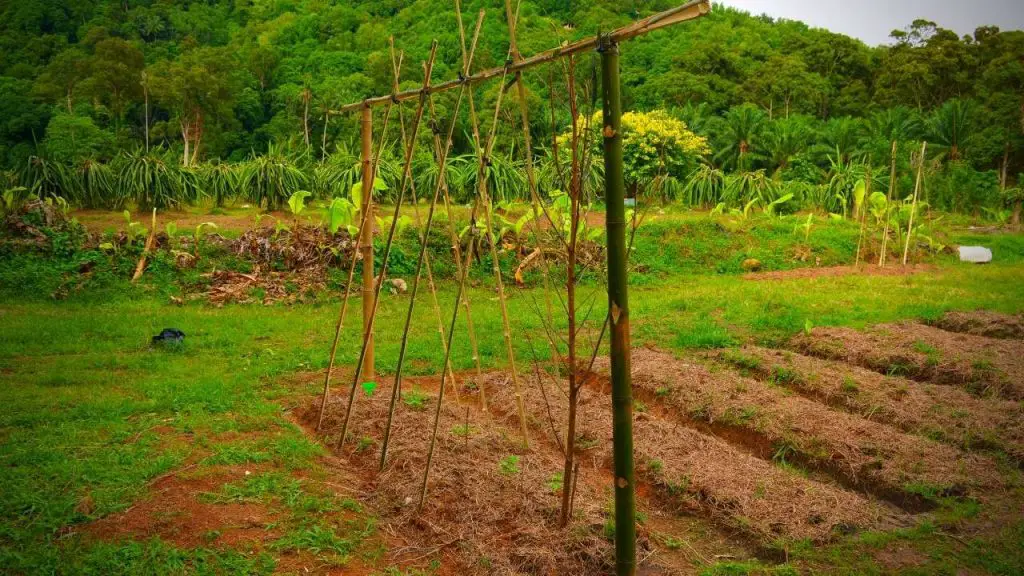 Another traditional structure best for pole beans and peas. This type of trellis is very flexible and you can increase or decrease its size according to your need. It means its final size is up to you. For making this structure you need three different sizes of branches which are five branches which are 5 feet long, eight 4 feet long branches, and two 2 feet long branches. 
You can make long-legged X by crossing two five feet long branches. Near the bottom of the X tie 2 feet long branch and you can make a triangle. Now using the same way you can make another triangle Sink the legs of these triangles into the ground. 
On the top of the triangles, lay a five feet branch. At the last tie all the four feet long branches so they can easily hang from the 5 feet branch and touch the ground. The trellis structure is ready to train your vegetables.
10- TOMATO TRELLIS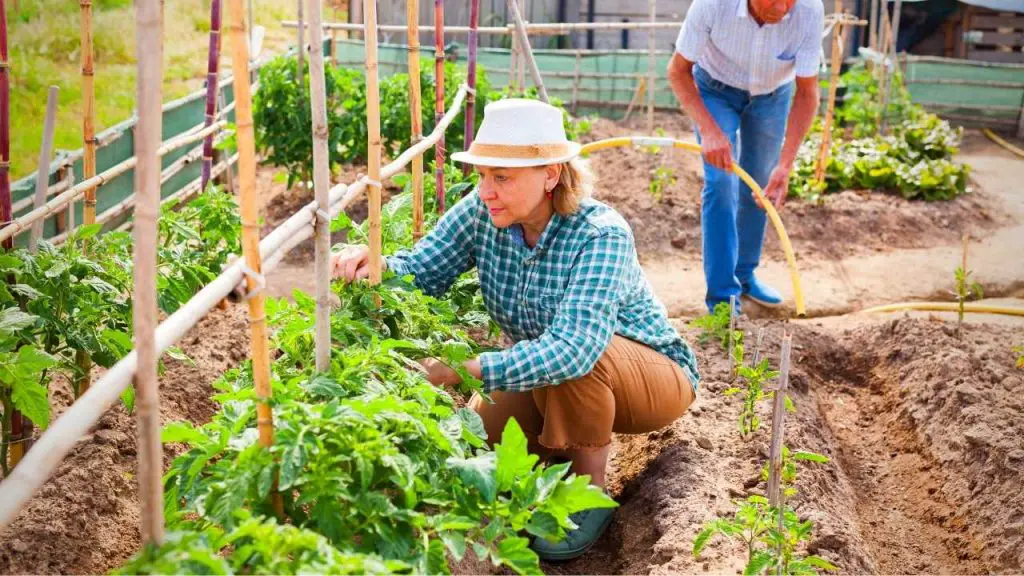 By using this trellis you can easily grow over 100 lbs of tomatoes. Your tomato plants will grow well and produce a bigger yield if you provide support to growing. Another benefit of the trellis is that it will prevent your plant from rotting or becoming food for insects and slugs. For better air circulation around the plants, you should use a trellis and prevent the foliage from drying and fungal disease. 
All the plants need a maximum amount of sunlight but if you don't provide support to your plants then how is it possible that they will get the maximum benefit from the sun.
Read More: How To Grow Tomatoes In A Vertical Garden?