You can get healthy vegetables at home. You don't need to be an experienced gardener to grow healthy vegetables for your kitchen at home. All you need is a sunny window and some extra time is enough for this purpose. 
When you decide to grow vegetable at home keeps it in your mind some tips: 
Use a pot or container with drainage holes.
Please don't hesitate to spend on the soil, a good potting mix is best for the growth of your healthy vegetables.
The location of your plants is very important as your plants need appropriate sunlight, so you should be careful while choosing the place for your plants inside your home.  
Now we are going to discuss 10 vegetables which you must grow inside your house. Choose vegetables that have a short period of harvest and they must be the favorite of your family.
1. Kale
Kale is the main ingredient of salad greens. This vegetable is rich in fiber and antioxidants. You will not face any difficulty in growing kale indoor as it is relatively simple. It can be an ideal vegetable to grow inside but you should be careful as it needs an adequate amount of light.
You should choose a dwarf variety if you are growing kale indoors. Kale is a cold-loving vegetable. It means the indoor temperature should not be too hot as it is not good for the healthy production of kale. 
Besides temperature, kale needs proper nutrients and water to thrive. A container with drainage holes, 6 inches in diameter and 8 to 12 inches larger can be a better option.
Read More: How To Grow Your Salad Greens Without A Garden?
2. Microgreens
Microgreens are a good source of vitamins A, C, K, and folate. Microgreens are that type of superfood that you can easily grow in your house even if you are living in a flat. Microgreens provide all the basic nutrients to your body. 
You can easily grow microgreens in shallow trays. First, you have to buy a variety of seeds such as radishes, kale, swiss chard, beets, basil and dill. Fill your seedling trays with a potting mix, make sure that the depth of the tray should be not more than 2 inches.
Moisten the soil with water, now sprinkle the seeds evenly over the soil. After that sift a thin layer of soil on the top. Now your seeds are covered with soil. At this stage your seeds need water. With the help of a spray bottle, you can lightly mist the soil. 
Your trays need sunlight so keep your trays on the windowsill. The best temperature for the germination of microgreens is between 60 and 70 F.  Your soil needs moisture daily. After 3 to 5 days seeds will be sprouted.
When the height of seedlings is 1 to 2 inches your microgreens are ready to eat. This will take 3 weeks and using a pair of scissors you can cut the leaves.
 Read More: Growing Microgreens Indoors Without Soil
3. Beets
Another vegetable which is included in our superfood list is beet. Beets help to lower your blood pressure and increase stamina and beets are a treasure of protein phosphorus, zinc, fiber, vitamin B6, and other nutrients.
In a planter that is filled with rich soil, the seeds of beets can be handled with ease. 
The seeds should be placed ¼ inch deep in the soil. All the instructions and recommendations are included in the packet of seeds. The germination time of seeds is 17 days at the temperature of 50 F. The best size of beets is when they are the same as golf balls.
Read More: An Ultimate Guide to the Best LED Grow Lights for Indoor Plants
4. Cabbage
Grow cabbage Indoor and enjoy the fresh taste of cabbage. The best thing about cabbage is that its antioxidants help to protect you from cancer. It gives you energy and is good for your healthy skin. 
For growing cabbage Indoor you need a planter which is at least 10 inches deep and 12 inches wide. Cabbage prefers rich, loamy loose soil. Try to place your plant in a sunny area and water regularly so your plant will not dry out. 
Fertilize the soil regularly so your cabbage plant can get potassium, nitrogen, and phosphorus from the soil easily. Harvest the cabbage when its head is firm and fully developed. The maturity time of cabbage is 60 to 100 days.
5. Peppermint
You can use peppermint in different ways in your food. Peppermint helps your endocrine system. You will not face any trouble in growing peppermint at home. You need a pot with sufficient drainage. 
Potting mix plays an important role in the growth of your healthy peppermint so make it possible that your plant gets regular water. Place the pot in an area where your pot receives proper sunlight.
Read More: How To Grow Mint At Home In Water – Without Soil
6. Parsley
Parsley helps you to make your bones strong and its use will give you relief from joint pain. It contains vitamin C, vitamin B12, vitamin K, and A. 
To grow parsley at home, you need a container which has drainage holes and fill it with potting mix and sow the seeds.  
Bright sunlight is needed for the healthy germination of your parsley. When your parcel reaches a height of 6 inches you can harvest it. 
Read More: How To Grow Parsley From Clippings
7. Tomatoes
It is a confusing question of whether a tomato is a fruit or vegetable. But it enhances the taste of your dishes and is the major ingredient of salad. You use them for garnishing your pizza, burger, and sandwiches. 
If you are facing the problem of limited space but interested in indoor gardening. Tomatoes should be at the top of your list as it is a superfood. But the question is how to grow them. 
You need a 6-inch pot if you want to grow one plant of tomatoes. If you want a continuous supply of tomatoes you should start one or two new plants from seed every 2 weeks. 
Place your pot or container in that area where your tomato plants get proper sunlight. After sunlight, your plants need an appropriate amount of water. 
Keep in your mind that the size of indoors grown tomatoes is smaller than outdoor grown tomatoes. The best time to harvesting tomatoes is when your fruit is firm and red. The red colour shows that the fruit is ready to eat. 
 Read More: How To Grow Beefsteak Tomatoes Indoor?
---
8. Garlic
Garlic is a superfood that has many benefits related to your health. The taste of homegrown garlic is more potent than at the supermarket. It is not an easy task to grow garlic bulbs at home. But garlic greens can be grown effortlessly. 
The maturity time of garlic bulbs is longer but if you want an instant crop than garlic greens will also give a delicate taste to your dishes. The roots of garlic are shallow, that's why there is no need for a deep pot.  
Loose and well-drained soil are needed for the development of garlic. Use liquid fertilizer to make your garlic plants happy. Make it possible that your plants get the proper amount of sunlight.  
Read More: How To Grow Garlic Cloves Indoor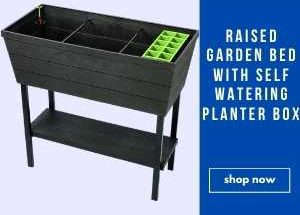 ---
9. Spinach
If you are living in an apartment and facing the problem of limited space you should not worry you can also grow fresh healthy vegetables such as spinach in your apartment. 
Your windowsill is the best place for growing spinach. Fill your pot with soil and sow the seeds in the spring season. The most important thing about spinach is that it thrives in shade. 
The best temperature for growing spinach is between 40 °Fup to 80°F. Don't forget to water daily your spinach plants. Nitrogen-based fertilizer will help spinach to get maximum nutrients. The maturity time of spinach is about 50 days which is not a short period. 
The best time of harvesting is when they have grown to 3 inches. There are many benefits of spinach such as it helps to keep blood sugar level consistent, avoid constipation, fight against diseases, and improve your skin tone. 
Spinner to the big source of iron and other minerals such as vitamin C, potassium, calcium, vitamin E, vitamin B6, vitamin B2, copper magnesium, and folate.
Read More: Growing Spinach Indoors Under Lights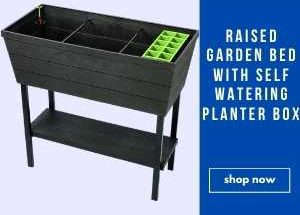 ---
10. Mustard Greens
Mustard Greens is a good source of vitamin K which supports cardiovascular health. It also contains vitamin A, C, E, fiber manganese, and more.
You will effortlessly grow vegetable mustard greens indoors as the germination process is very simple and greens are one of the easiest crops to grow indoors. If you provide all the suitable conditions for its germination then it may sprout within two days. 
You need seeds and a high-quality potting mix for the growth of seedlings. For the better yield of your plants, you should protect them from plant munching bugs. You can harvest mustard greens throughout the season by clipping few leaves of them when you needneed. 
The rest of the plant will continuously provide you greens. You can use a knife or scissors for harvesting, don't pull the leaves as it will damage your plant. Raw mustard greens also have great taste.