Soil, pot, and fertilizer, these things are really not needed for growing mint in your kitchen garden. You can easily grow this refreshing herb in your kitchen garden by following these tips and tricks. 

We all love mint. Mint leaves have so many, medicinal benefits. In my house, we use mint to make the sauce (chatni) with yogurt, make tea for an upset stomach. 

Watch the video tutorial. Turn on captions.
Follow these steps to grow mint in your kitchen without using any soil. 
Required Things

You will need only three things to grow soil-less mint in your kitchen. Firstly, you will need mint cuttings, which you can easily find in any grocery store or a nearby nursery. The second thing is water, in which we will grow mint and we will grow mint, for a very long period of time.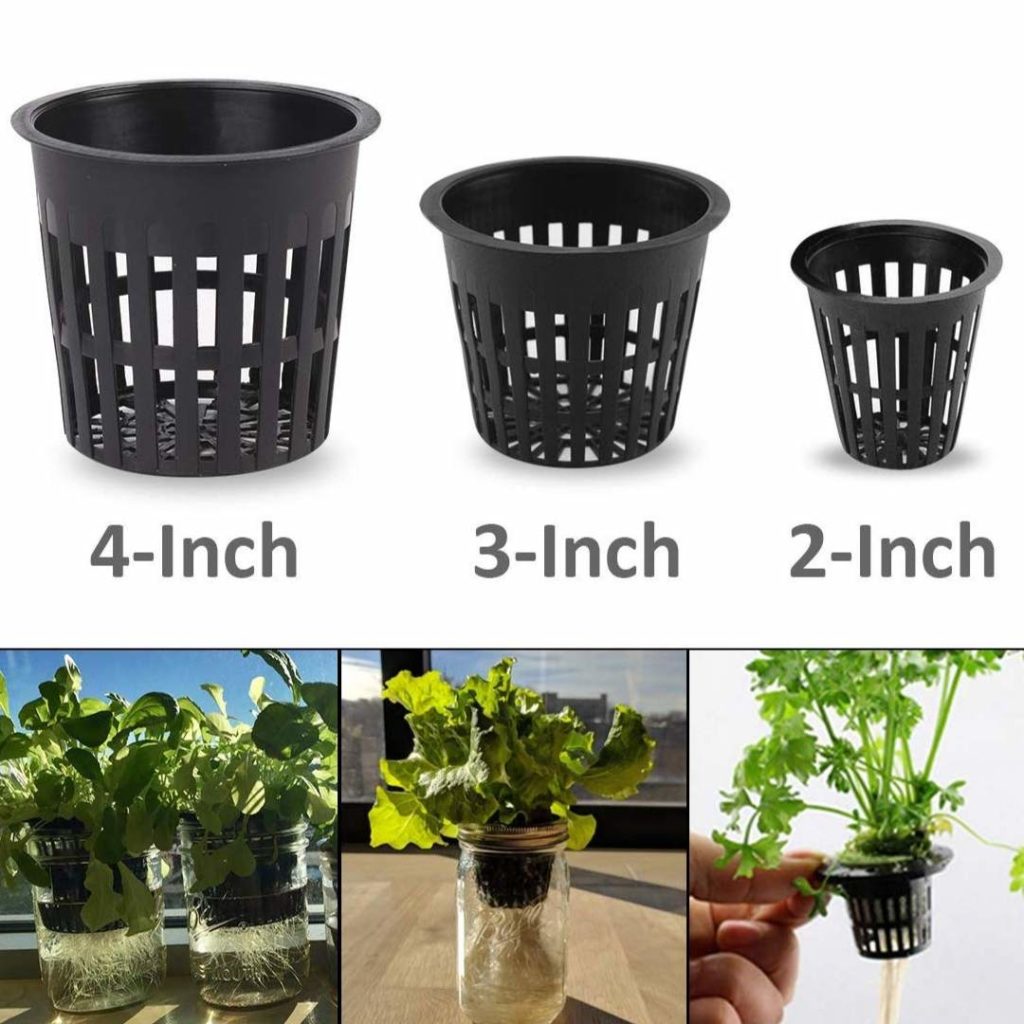 The third thing is the containers. You can use any kind of container here. You can even reuse the curd box of the mushroom box. Net cups are also great to grow hydroponically. You will need 2 containers, one will use to hold water and one will be used to hold the cuttings of mint. 
Also Read: 15 Indoor Herb Container Garden Ideas

Grow Mint In Water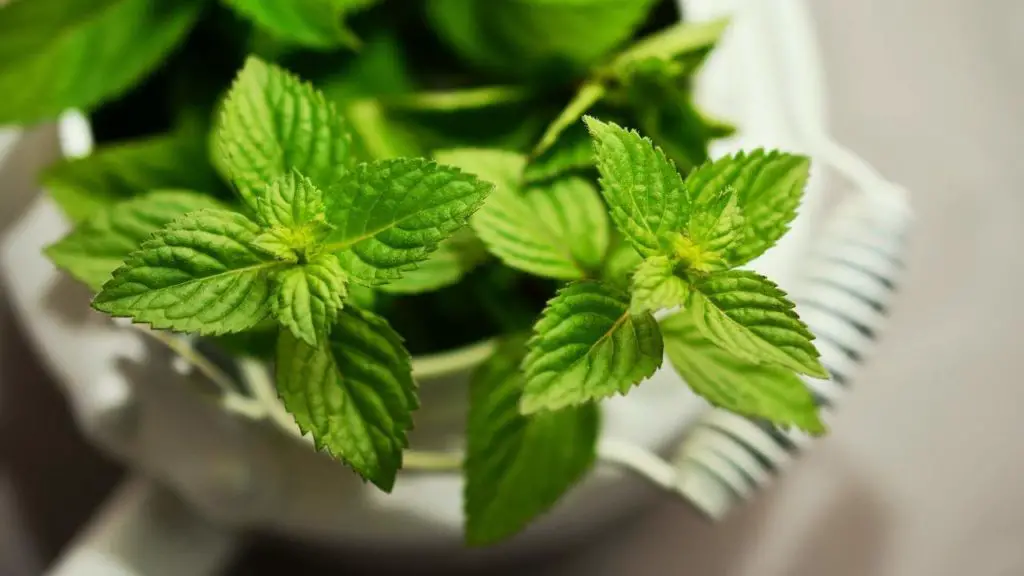 Here is a very easy method to grow mint in water without soil. 

You can buy net cups from here if you don't have any container available. If you have containers, make holes at the bottom of one container to insert the cuttings of mint in holes. 
Now select some good and green cuttings from the store-bought mint. Remove the leaves from the base of cuttings. There should be no leaf in the water, only cutting or the leave will start to decompose and make water dirty and smelly. 
Remember, at least one or two nodes of cuttings must be below the container of the net cup. Nodes mean, that point on the branch from where new branches or leaves start developing. 
Roots will also develop from the nodes. 
After filling all the holes of the net cup or container, now its time to remove the extra portion of branches, leaving two nodes below. 
Also, remove any leaves below. 
Now fill the second box or container with fresh water and place the container with cuttings over it. 
Also Read: Growing Spinach Indoors Under Lights
Where To Place Container

Mint is a sun-loving herb. It requires full sunlight, which means 6 to 8 hours of sunlight. Mint can also grow very well in half shade. If you have a window in your kitchen that receives plenty of sunlight, you can put your containers near that window.  

Or you can use some of these smart systems to grow mint indoors without sunlight. These systems are great to grow mint and other herbs indoor in summer or in winter without soil and sunlight. 


When Will Cuttings Start To Regrow? 

After 5 to 6 days of planting cuttings, the roots will start to develop. After 10 to 12 days, cuttings of mint will start to frow from above (leaves). Roots will also grow several inches at that time. 

At this time, you can plant these cuttings with roots in a pot with potting soil. Just fill your pot with potting soil, plant one or 2 cuttings, water them and place the pot at a sunny or half shady corner of your garden. 

If you don't want to grow in soil, don't worry you can still grow plenty of mint in water. I must tell you, you can keep om growing mint in water for as long as you want. 

Also Read: 14 Vegetables You Can Grow Again And Again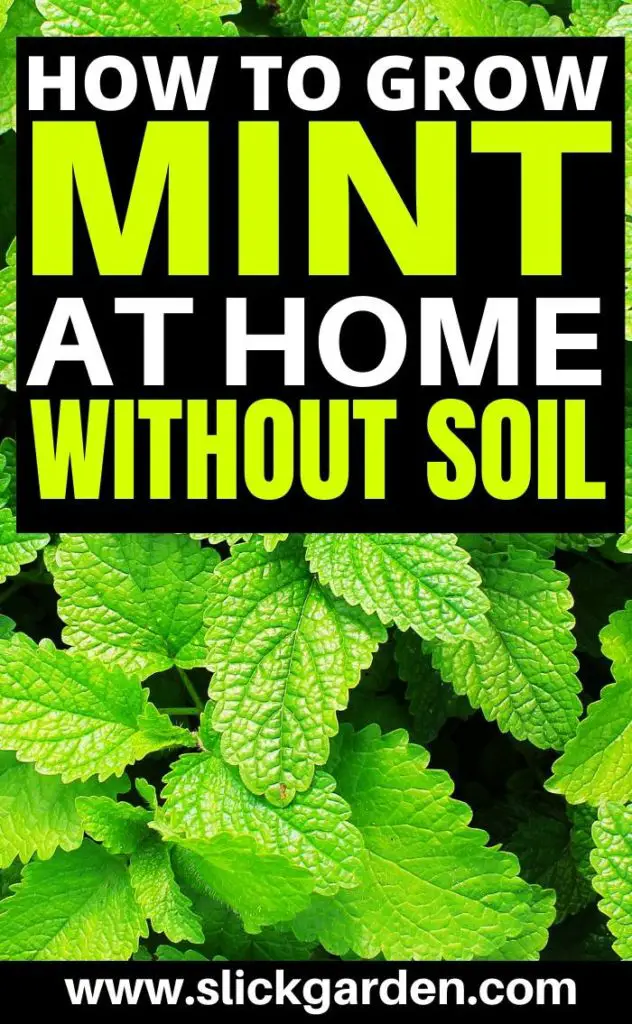 Pruning

After 10 to 12 days, when the leaves of cuttings start to grow, you need to prune the plant in order of a good harvest every time. Just remove the upper leaves from branches. Pruning will induce more branches and make plant bushier. In return, we will get a good amount of harvest. 
When To Change The Water? 

If you don't want to use any kind of fertilizer in water, you need to change the water at an interval of every 3 to 4 days. Freshwater will replenish nutrients which will lead to the growth of the mint plants.

If you don't want to change the water so frequently for some reason, you can use fertilizer in the water. 


Fertilizers
Water-soluble fertilizers are a great option for people who don't have time to change the water in the container every 3 to 4 days. Water Soluble All Purpose Plant Food is will do the trick. You can buy this plant food from here. 

Any fertilizer with an NPK (Nitrogen, Phosphorus, and Potassium) ratio of 30:10:10 and added micronutrients is great for plants in water. 

Just a pinch of all-purpose plant food after 15 days would be enough for a small container. If you saw any yellow leaves, you can add a little bit more. 

First Harvest

After 25 days, you can first harvest of your own grown mint. After the roots develop, leaves will grow at a fast rate. You just have to change the water after 3 to 4 days or add all-purpose plant food along with the change of water at an interval of 15 days. 
Smart Way To Grow Mint For Whole Year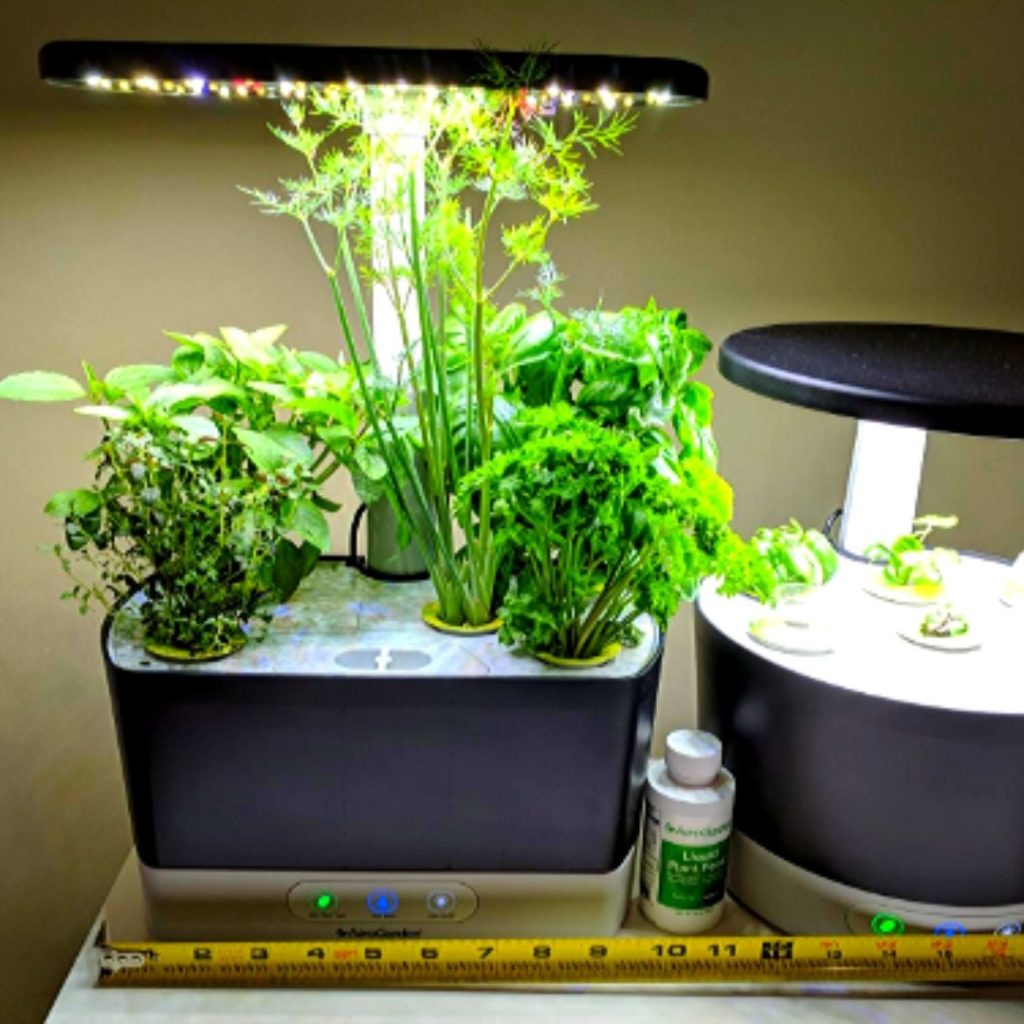 You can use a smart garden of different brands to grow mint in summer or in winter. Still, there is no need to use soil to grow in these kinds of setups. 

AeroGarden Black Harvest is an excellent choice to grow mint hydroponically (in water). You can grow 6 cuttings of mint in a single setup and each cutting can grow up to 12 inches in height. 
Or you can grow 6 different herbs in a single Aerogarden. The system also comes with a grow light, which will help you to grow mint in winter without soil and without sunlight. So Aerogarden is a great option for people who receive no sunlight in their homes. 

Grow light in the Aerogarden system is 20 watts LED grow light. LED grow light is a high-efficiency lighting system, which will optimize the growth of mint plants by increasing the photosynthesis process. 

Check out the latest price of Aerogarden on Amazon here. 
Also Read: