Flowers freshen up your mood. Beautiful flowers when arranged in a bouquet will enhance the look of the place. For flower arrangement, you need different types and colors of flowers. 
What a great idea if you get all the flowers from your garden. But the question comes to your mind which flowers you can grow easily.
For growing beautiful flowers in your garden for making flower arrangements and bouquets. Make sure the soil in which you are growing flowers must be rich and well-drained.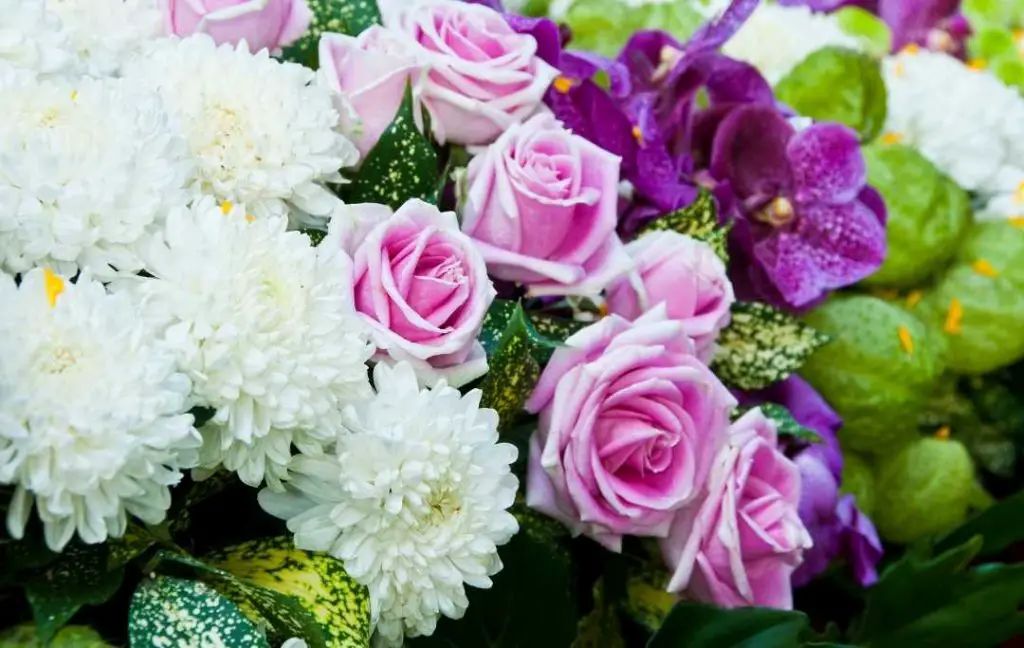 First, prepare the soil and add all the basic nutrients for getting decorative natural flowers. If you are new then choose those flowers which are easy to grow. When you buy seeds then you will get all the instructions on the packet about the flowers which you are going to grow. 
You can get all the basic information and instruction from any local nursery where you buy seeds and young plants. So you will get all the knowledge about the flowers you can grow in your climate. 
A beautiful bouquet will turn your room into a garden. You should choose the flowers which will last for a long time. Choosing the right varieties of flowers is not an easy task. If you want to keep your flowers blooming after placing them in the vase. 
First, cut the stems and place them away from direct sunlight. To keep your flowers fresh, change the water every other day and make a fresh cut at the bottom of the stem each time.
Here we are giving the best flowers which can freshen up the area where you place them. 
1- GLADIOLUS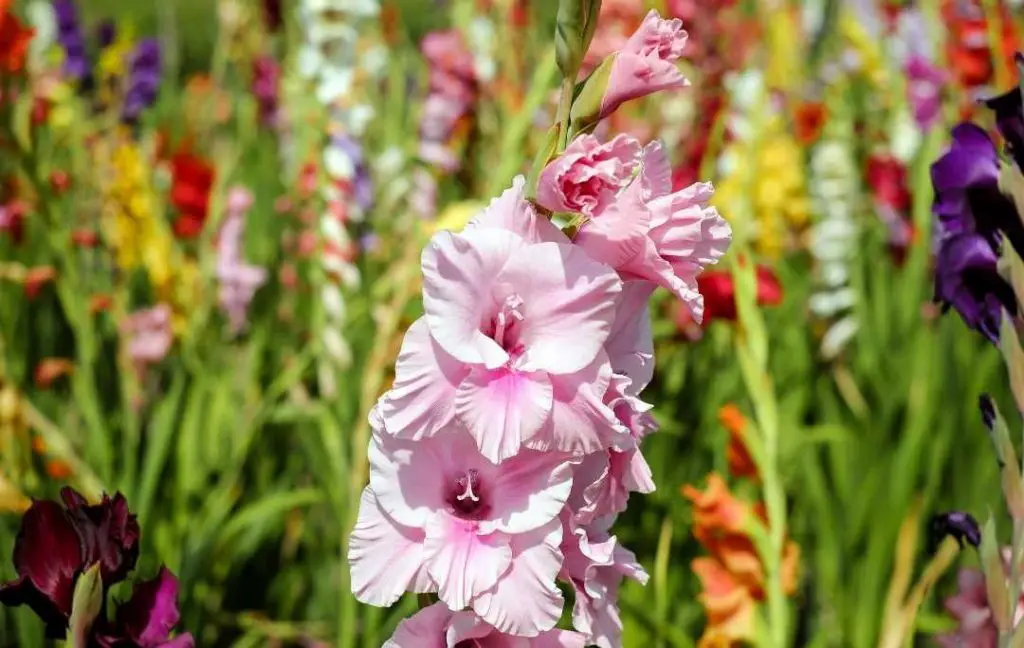 If you want tall spiky flower stalks for flower arrangements then you should grow these attractive blooms. When you decorate your living room with these flowers then keep an eye on the water level in the base because these flowers need water. If you add warm water to the vase then the buds can be open. These flowers are ideal for indoor flower arrangements. Purchase seeds 
2- SUNFLOWER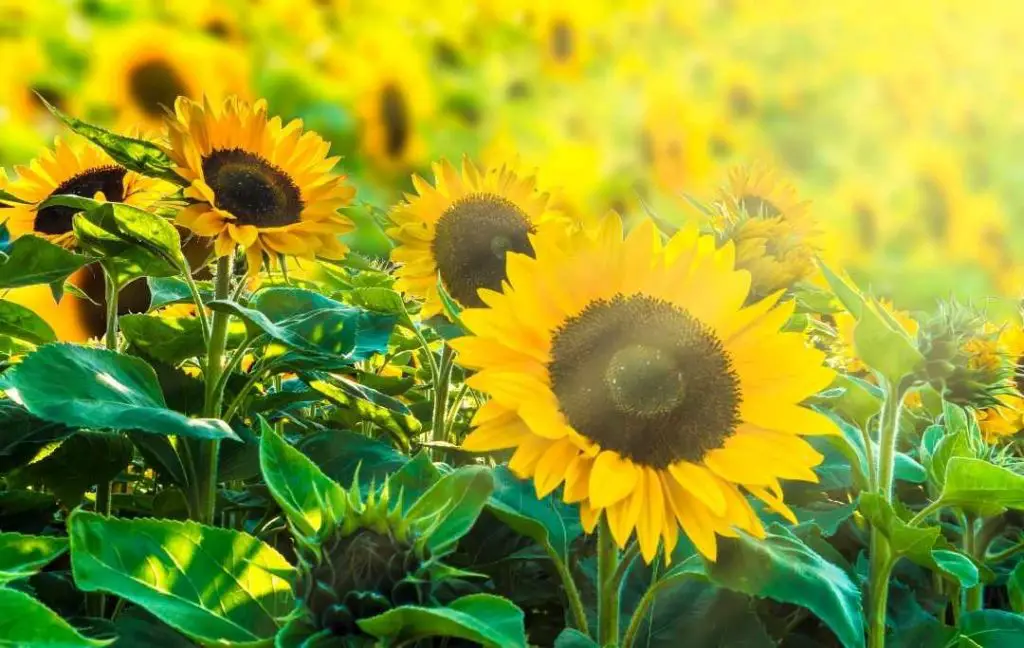 Sunflowers come in different sizes, colors, and forms. If you are growing single stem sunflowers then at the time of sowing seeds keep a distance of 6 to 7 inches. The reason is that you will get more flowers but smaller in size. For large sizes of blooms, the one-foot spacing between the plants is suggested. 
For a long harvesting season, you should prefer branching sunflower variety. This variety produces flowers throughout the season. The stems of this variety are not as strong as single stems and they take several weeks to flower. Purchase Seeds 
3- CELOSIA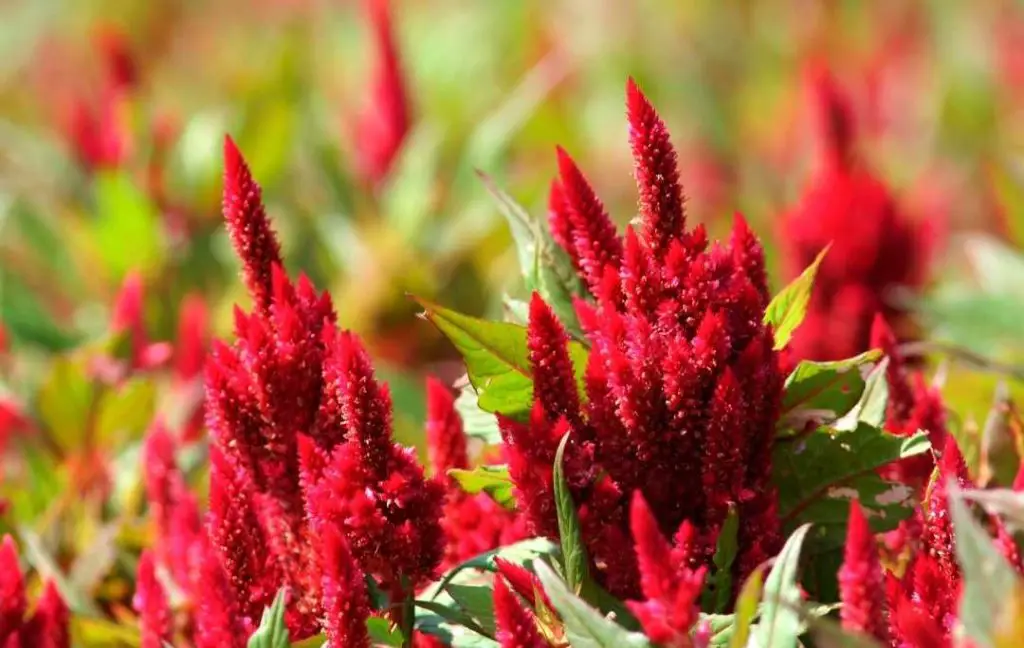 These long-lasting flowers have tempting colors. The seeds will take more time for the germination process so you should prefer growing from seedlings.  
You can also buy seedlings from any local nursery in your area. It is recommended to grow your seedlings indoors before the last frost date. Rich and warm soil is needed for the development of beautiful flowers.
Celosia is a heat lover plant so choose a sunny spot for your plants. For the growth of tall and healthy stems, it is recommended horizontal netting over the bed.
4- DAFFODILS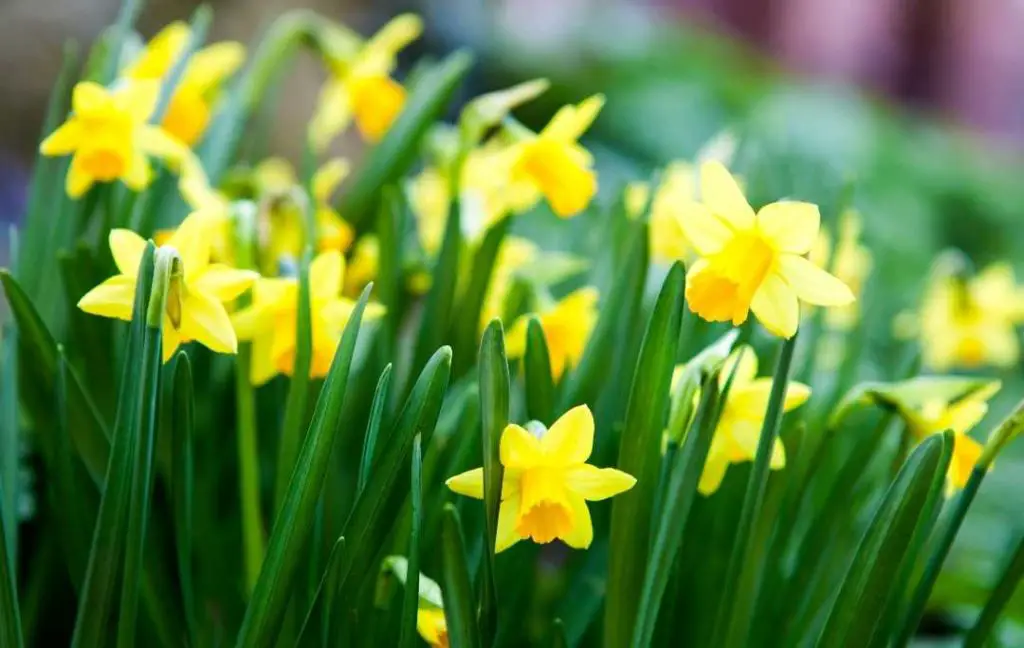 The attractive and bright yellow flowers of daffodils are a fabulous sign of spring. It is a perennial plant, you should plant it in autumn and get flowers in spring.
The colors of flowers can be yellow it white with a trumpet shape. These flowers will not only change the view of your garden but can be used for indoor flower arrangements. Adequate exposure to spring sunshine helps to bloom the daffodils. 
If you are using these flowers for keeping in a vase then avoid using them with other flowers as the secretion of fluid from the stems will become the reason for wilting other flowers. The recommended varieties for growing are Petit Four, Rip van Winkle, Golden Ducat.
5- ZINNIAS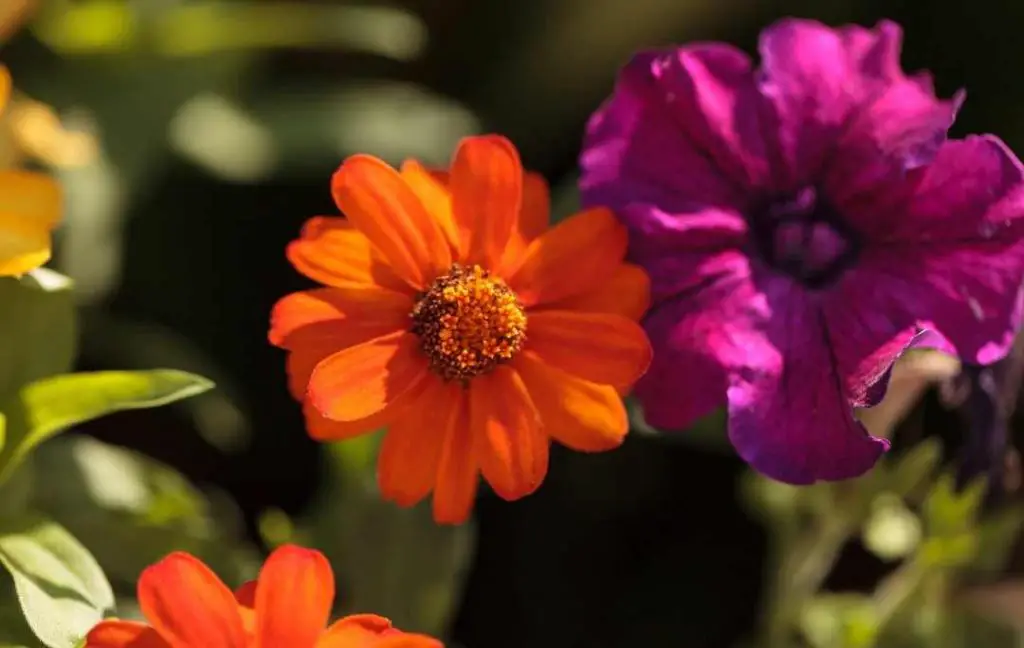 There is an incredible range of colors and sizes of flowers of zinnias. The germination process of these flowers is very fast, in the same way, the flowers bloom quickly. 
The space between seedlings of zinnias plants should be 10 inches. The best time for planting zinnias when the last frost passed. The minimum temperature for growing these flowers must be 60 F.  
If you want to extend the flowering period then sow a round of seeds weekly. You can get these flowers within 60 to 70 days. 
6- RUDBECKIA
You can get these beautiful flowers which are perfect for any flower arrangement in summer. These plants are easy to grow. The colors of flowers are orange, rustic red, gold, bronze, and yellow. Arrange rich and well-drained soil with a sunny spot for these beautiful flowers.
7- PHLOX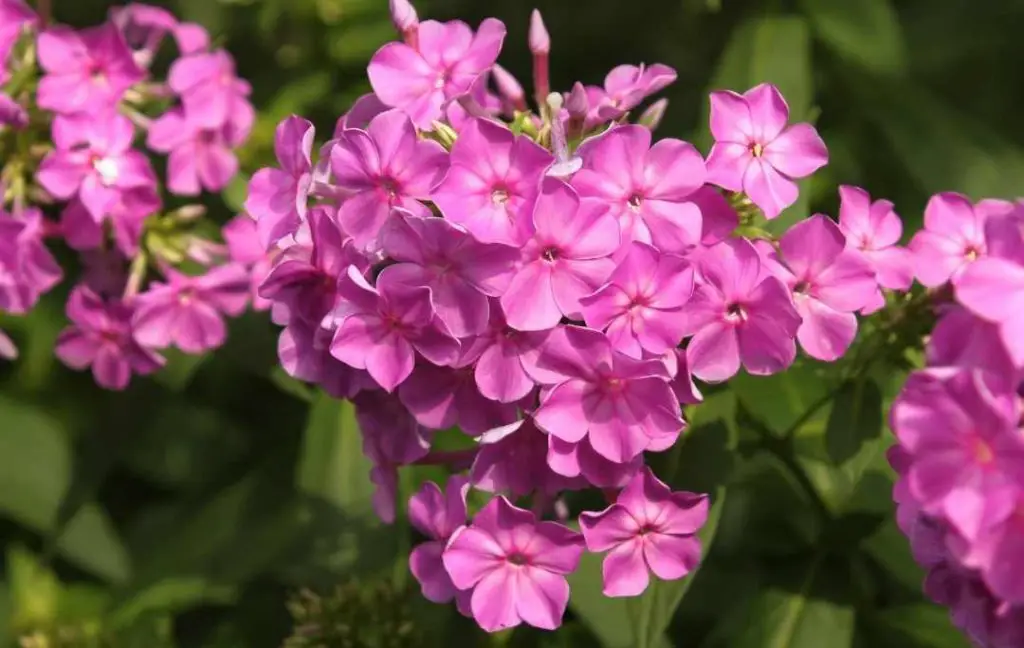 Most varieties are dwarf and their height can be one foot tall. The height of tall varieties can be 2 feet so you can easily grow them indoors.
Remember, the roots of phlox don't like disturbance that's why they can't transplant very well. You should grow these plants in a permanent position. 
8- LILIES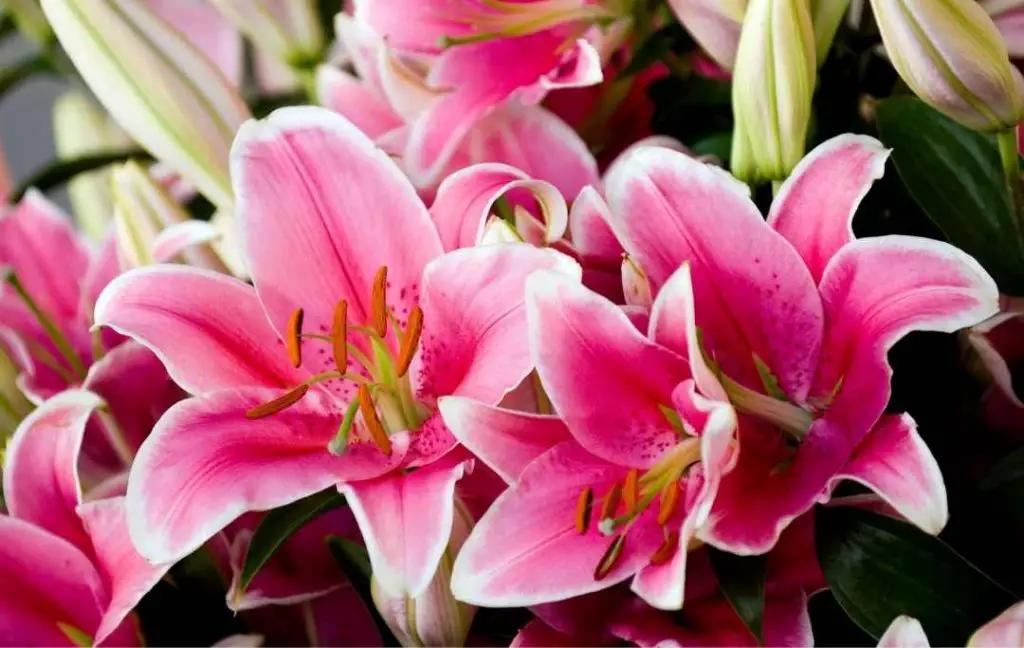 The colors of lilies are pink, red white, orange, yellow, purple, and lavender. Lilies like to grow in moist and well-drained soil with full sun exposure lilies are best for flower arrangement and best fragrance. 
Lilies can perfume your entire room where you place them but keep an eye on them because the stamens of the flowers can drop pollen which causes an orange-yellow stain. 
The best solution for this problem is that you should remove the stamens before displaying lilies in the vase. Lilies can last for 14 days after cutting from the plant and placing them in the vase. 
9- ROSES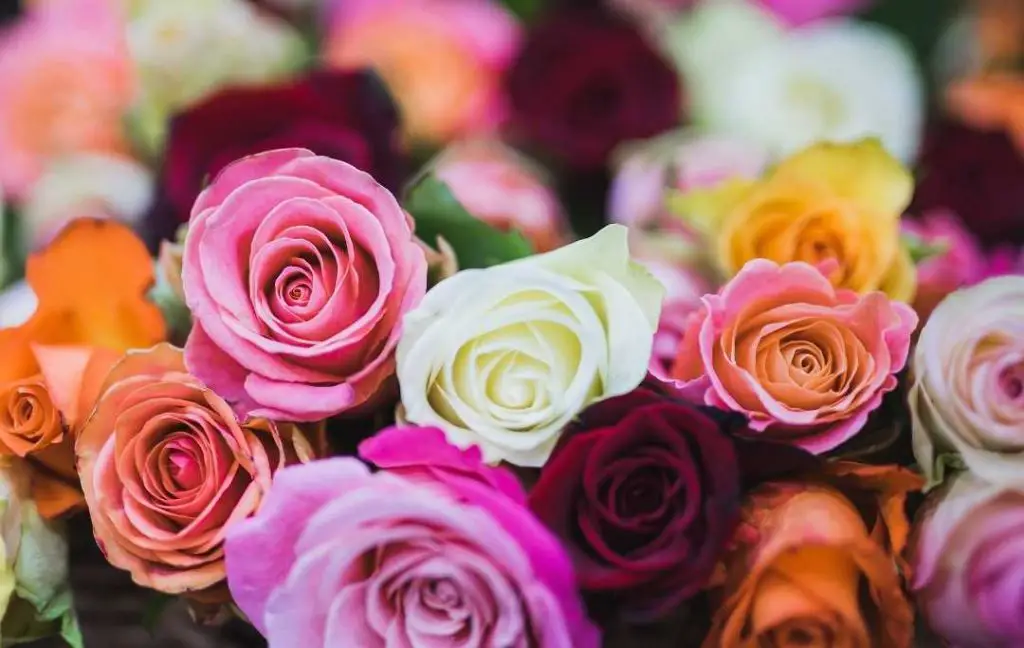 Roses are the classic flowers that are a favorite of everyone. There are about 20,000 varieties of roses found in the world. The most attractive colors of roses are salmon, red, pink, white, and purple. 
They are delighted to grow in full sun, so choose a sunny spot for your rose plant. Moist, well-drained, slightly acidic, and loamy soil is needed for the healthy production of your roses flowers. 
For flower arrangement, you should prefer long stem roses but you can grow any type of roses that are your favorite. The fragrance of roses has a mesmerizing effect on your personality. 
It can freshen up your mood with its colors and soft smell. You can grow different colors of blooms and make a charming bouquet by using them. If you crush the stem at the end then it can absorb water easily. Roses can last in a vase for 6 to 12 days but it depends on the variety.
10- ENGLISH LAVENDER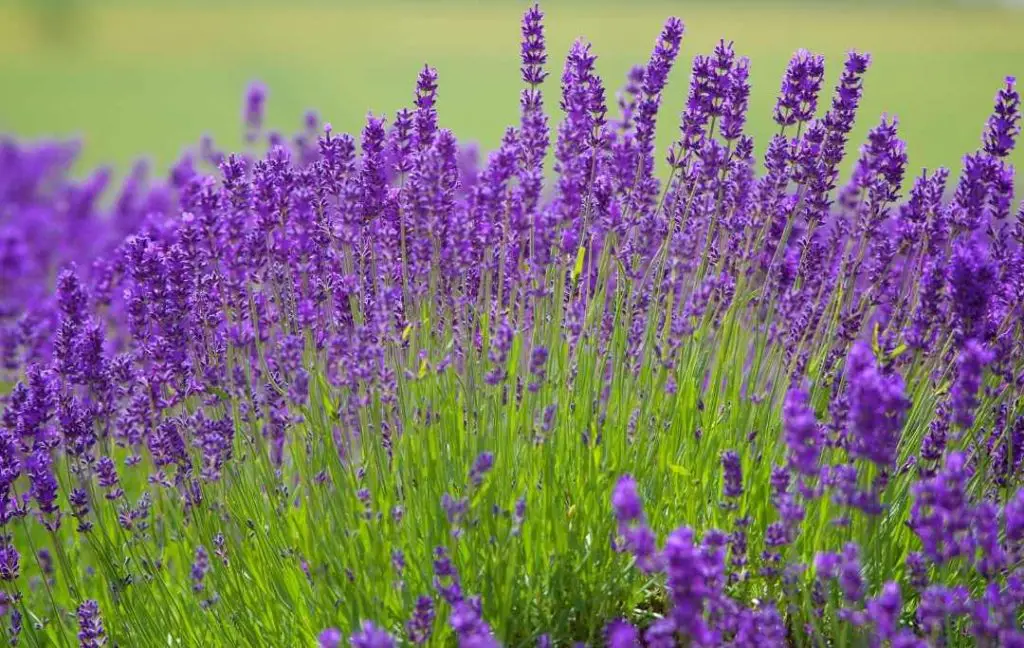 Mostly we use lavender in dry form but it can also be used for wonderful flower arrangements. Without water lavender can last for a long time in a vase, it will dry on its own and after that, you can use them. 
Dry to medium moist and well-drained soil is needed for growing  English lavender. If you want to display these flowers in water then first remove the leaves below the water level otherwise the leaves will rot. English lavender can last up to 10 days in the vase.
---
Keep Reading 
---
11- DAISY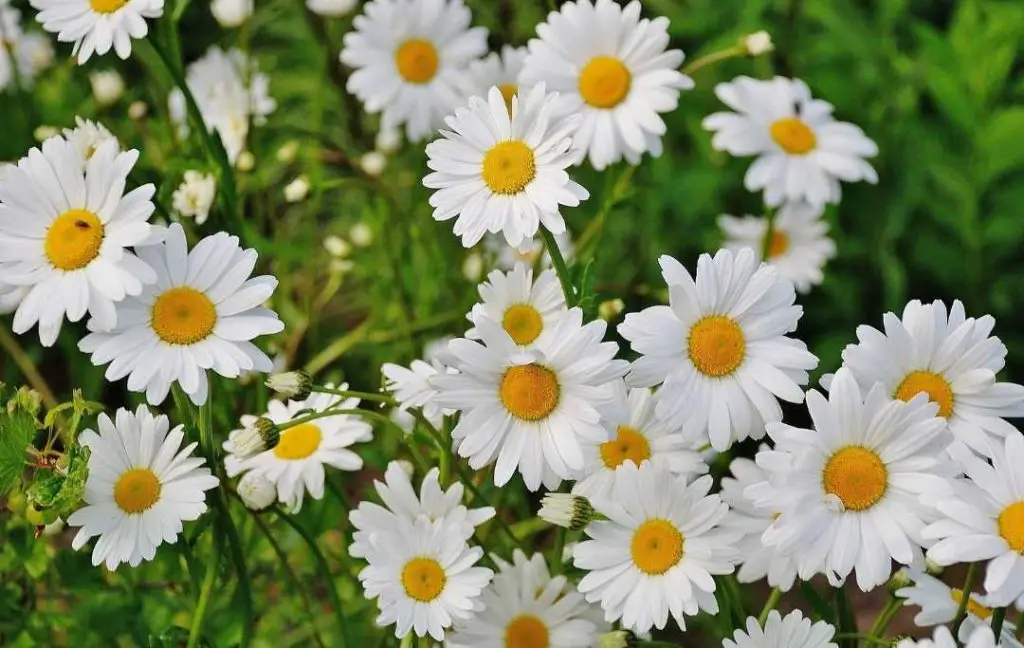 You will find daisies in different shapes and sizes. These are gorgeous summer flowers that are packed with charm. It can survive anywhere in the world. The most common varieties of daisies are English raises, Gerbera daisy, Shasta Daisy, African daisy, and Ox-eye daisy. 
For floral arrangement, you should cut the stems at a 45-degree angle and remove all the wilted leaves. Perform these important steps with a clean and sharp knife. 
Fill your vase with shallow warm water, in this way, the stems will not become soggy and weak. You can prevent the stems from decaying and they can last for a long time.
12- HEATHER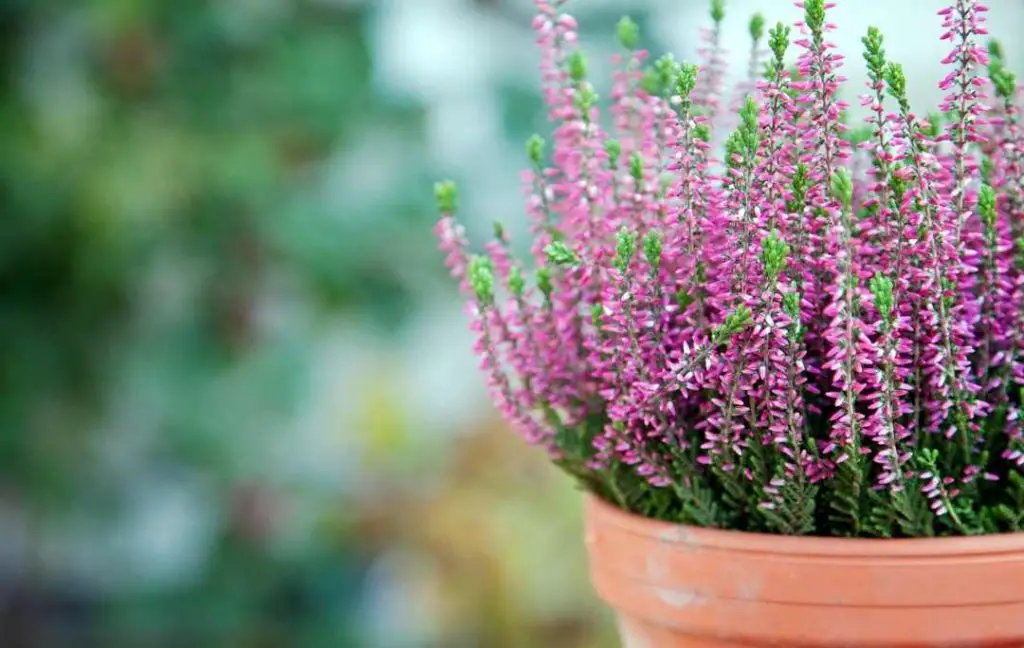 Heather has long stems which are a good option for using in any flower arrangement. They are often used as the filler with beautiful small pink, purple and white flowers. 
These flowers can last for a long time when you arrange them in a vase. Heather can live in a vase for 1 to 2 weeks but don't pack them too tightly. Moist, well-drained, and sandy soil is preferred for growing heather.
13 – BIRDS OF PARADISE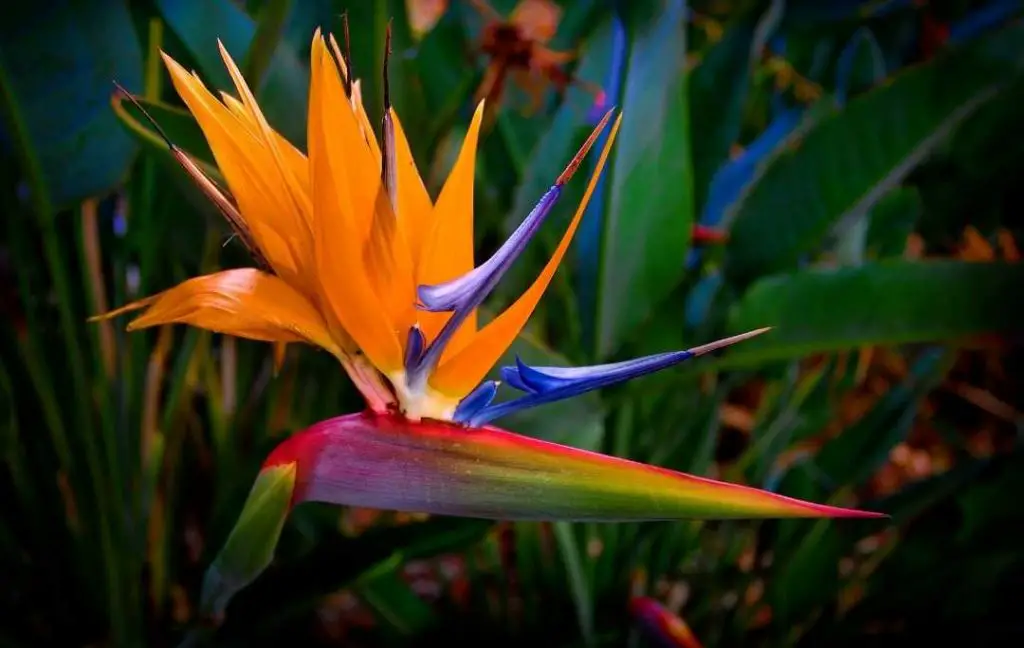 These flowers look like colorful birds. This is a tropical plant that likes full sun exposure and warmth. Slightly acidic, loamy, and rich soil is needed for these extraordinary flowers. 
You can easily grow them outside or inside your home. This is an eye-catching flower that can last in a vase for 7 to 14 days after cutting. 
14- TULIP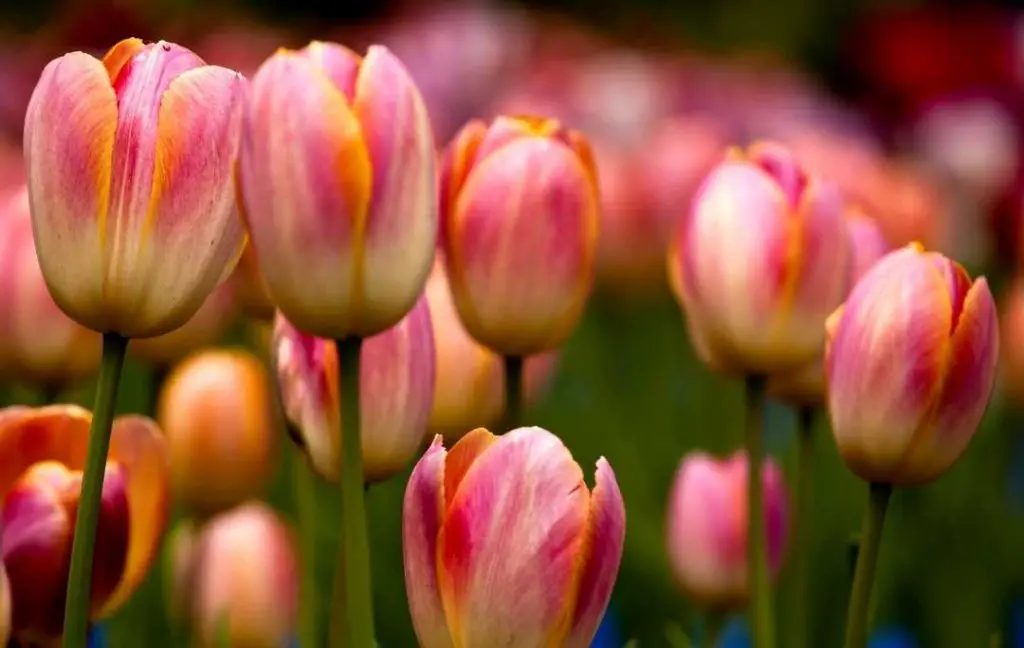 When tulips are used in any flower arrangement this will give you a magical effect.  If you want to last your stems for a long time first cut the stem of each tulip at an angle with the help of a sharp knife. 
Then remove all the unwanted leaves from the stems. Take a tall vase and fill it with water and place the cuttings in it.  Place the vase in bright light or indirect sunlight. Change the water of the vase each day.
15- DELPHINIUM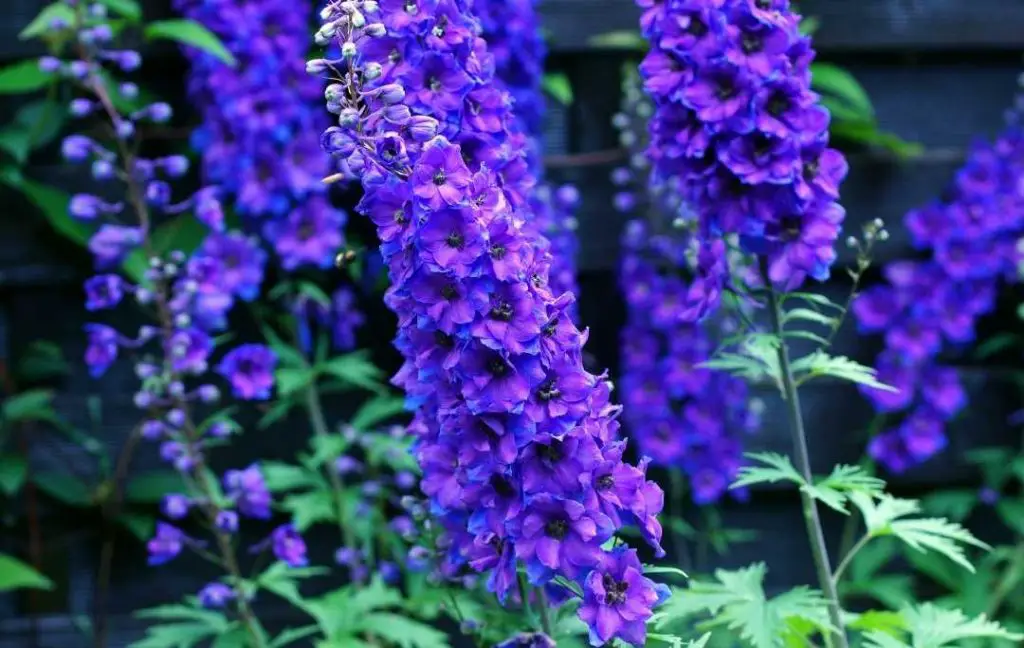 If you choose delphinium, you will find all the shades of blue and purple for your flower arrangement. It is not easy to grow delphinium because they like cool and moist summers. When you display them in a vase they can last for 7 to 14 days. 
Keep Reading