Plants bring us close to nature. If you want to give your house a natural look then you can use plants to decor your home. They will give a stunning look and enhance the beauty of your house. 
Plants add aesthetic value to your home and at the same time, you can't deny the useful benefits them. They make our body and mind fresh and remove toxins from the air. 
It is proved that plants play an important role in reducing anxiety, depression, loneliness and encouraging deeper sleep. Don't waste your money on buying artificial decorative pieces for your home when green plants have a more visual and stylish impact. 
But remember if you are going to decor your house with plants you should make it possible that your plants get all your basic needs. Without providing appropriate conditions, you are not able to grow plants indoors. It is better to choose low maintenance plants.
You can bring change to your home by adding plants but why decorating with plants is not considered when people are planning a new home or renovation. 
The reason behind it that people are not aware of how to decorate their home with plants or they have the misconception that plants require too much time and maintenance.  
Here we are going to explain some ideas which help you in choosing the plants for your home. It is up to you which idea will hit your mind or suit your taste. The possibilities are endless, the need is only to make some research and find out which plants are according to your lifestyle. 
1- PLANTS DECORATING WITH STAND ALONE PLANTS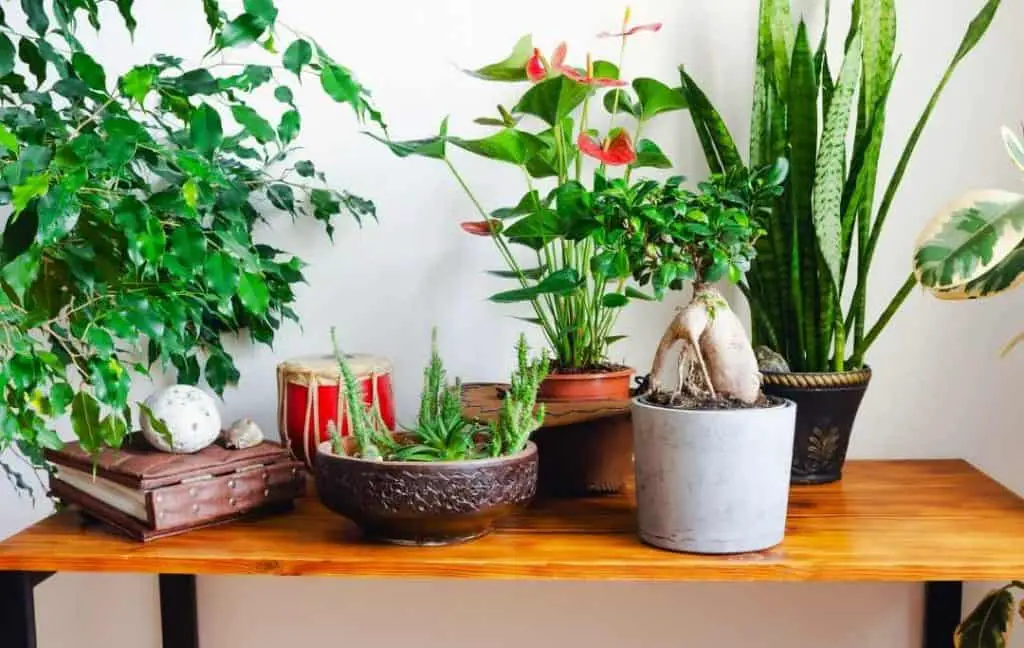 Instead of using a lot of fussy plants and use only one extra-large plant for decorating your house. These are big floor or table plants so you can place them alone. The plants which are included in this idea are cacti and succulents. 
These plants have sculptural shapes that are why they look great and fascinating for every age. The important thing is that they are low maintenance plants and you can easily maintain them. 
The other option for such type plants are tropical plants, you can easily use them for decoration purposes. They can grow very fast if you find the right location for them in your house. 
2- PLANT DECORATING WITH COLLECTIONS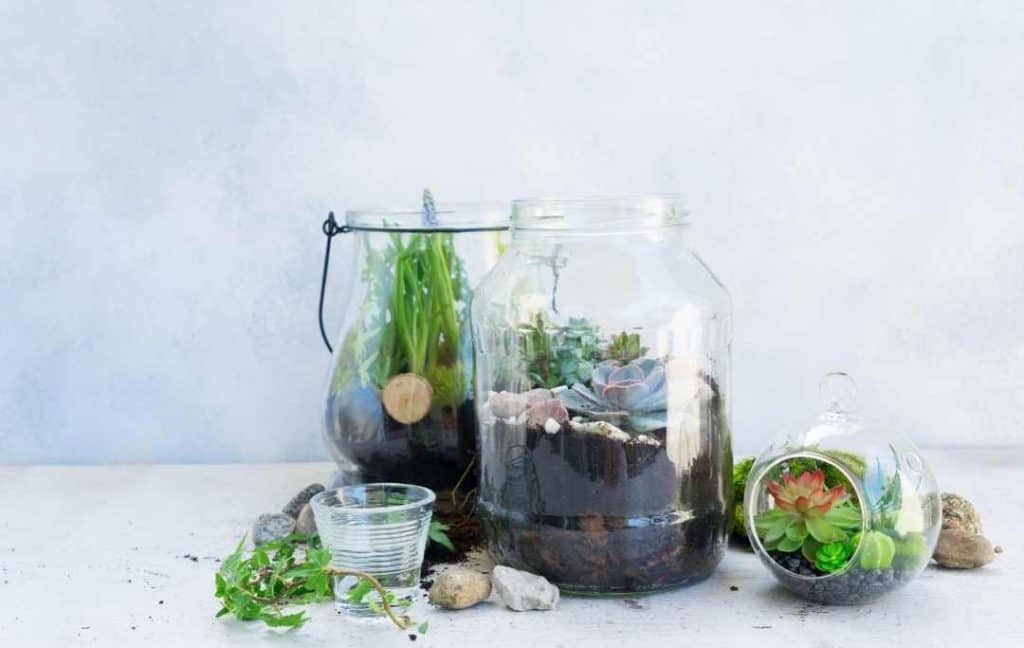 A collection of plants means to assemble the plants according to your taste. You can use different decorating objects to make the collection of plants more complementary. 
For this purpose, you can use your aesthetic sense and creativity. Such a small collection of propagating baby plants in miniature glass jars gives a cool look. In the same way,  you can also arrange a group of plants from different species.
3- PLANT DECORATING WITH PLANT SHELFIES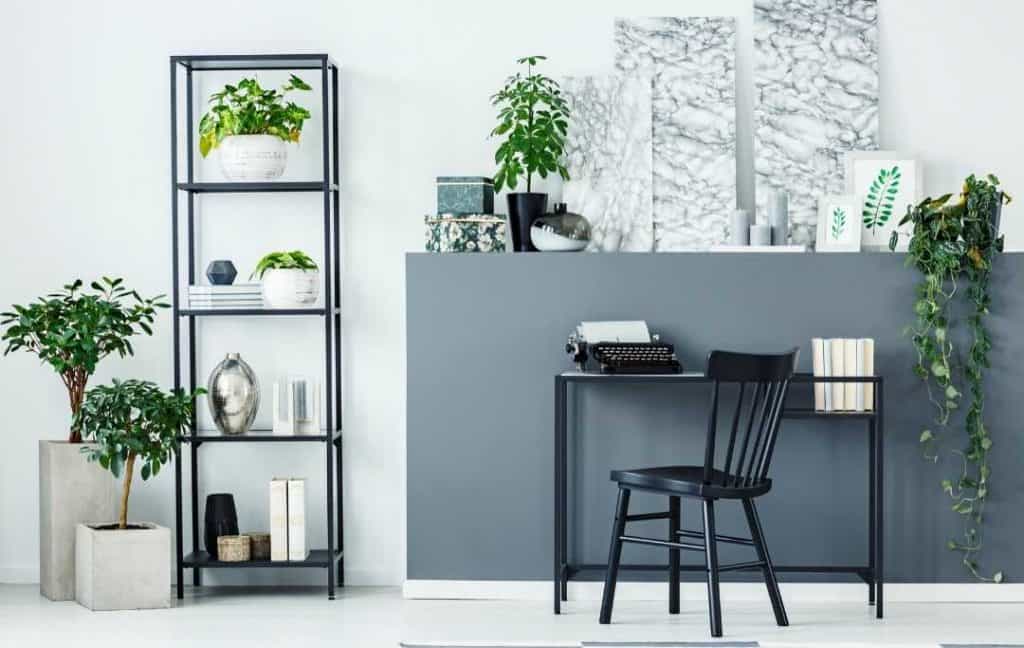 Plant shelfie means decorating the plants on a shelf. If you decorate your shelf with plants and picture frames, it will add more dimension and openness as compared to a busy shelf filled with books. 
This is the best option for those who have children and pets. Some plants are toxic so you can easily place these plants on the shelves.
4- IVY LEAGUE INSPIRATION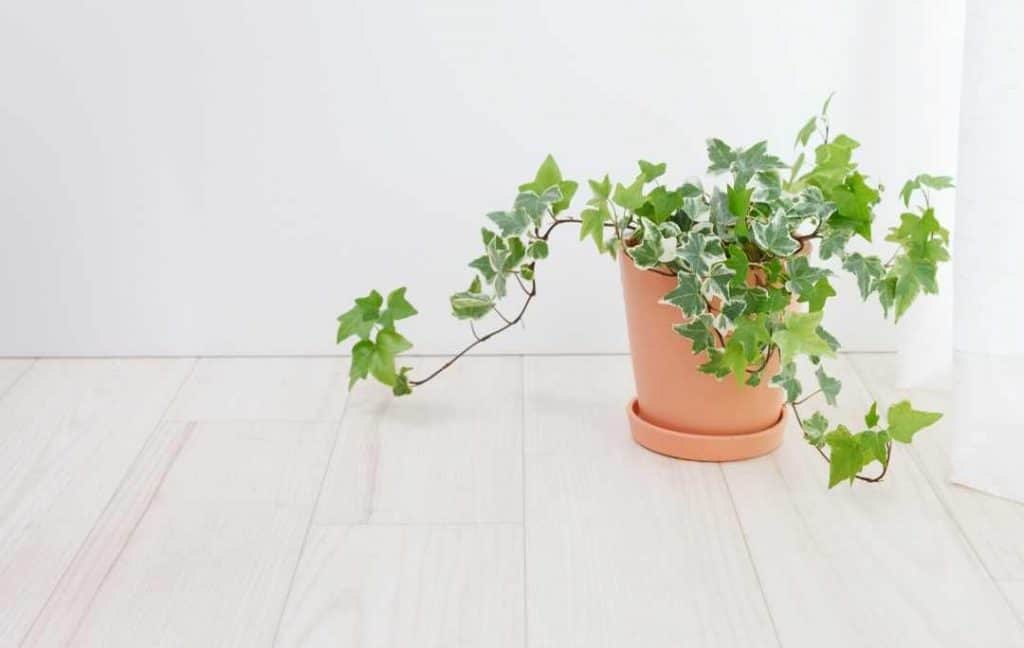 You can grow ivy indoors instead of outside. These plants can be trained to climb on the wall with the help of trellis. Trellis is the best way of providing support to your plants. There are different types of trellis available you can choose according to your plant need and your requirements. 
5- MOBILIZE A TREE
The best way of moving your tree is by putting it on the wheels. In this way, your plant will get more light, and rotation of the tree makes it possible that your tree will get even light from all the sides. 
The wheels make it possible that you can move the tree anywhere in your house where you want to place it. If the weather is suitable you can also move it outside so that it will get full sun exposure.
6- PUT A MONSTERA IN THERE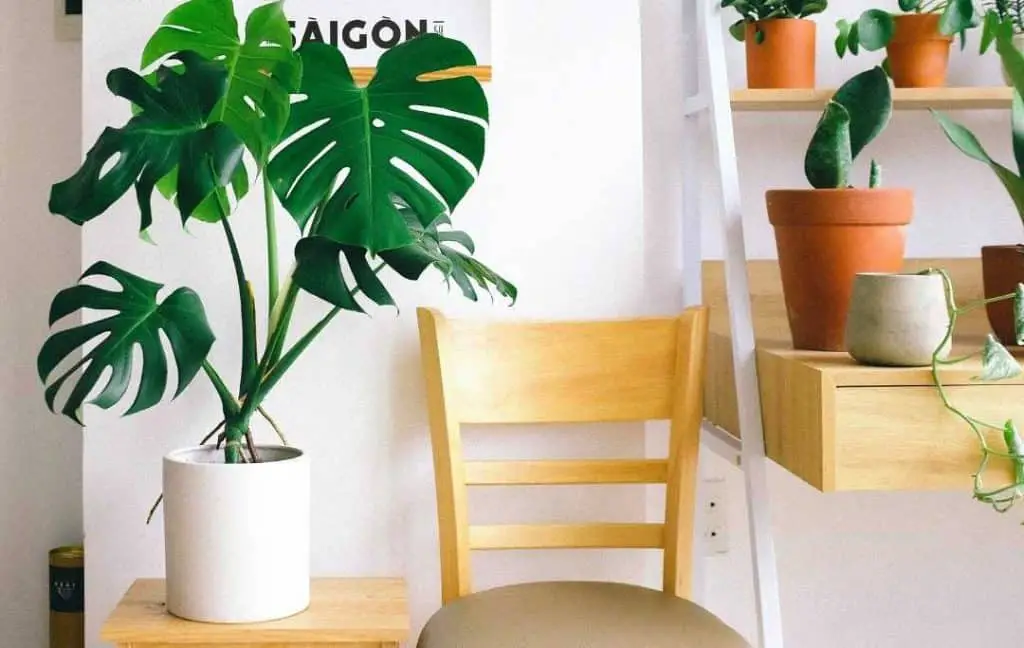 Monstera is a plant that is dramatic, remarkable, whimsical, stunning, and lovely. This is a perfect choice for decorating your house. It looks trendy and modern. 
And it gives a stylish and amazing view of the area where you place it. Your indoor place will become more natural after the addition of this extraordinary plant. 
7- TRY A ORANGE TREE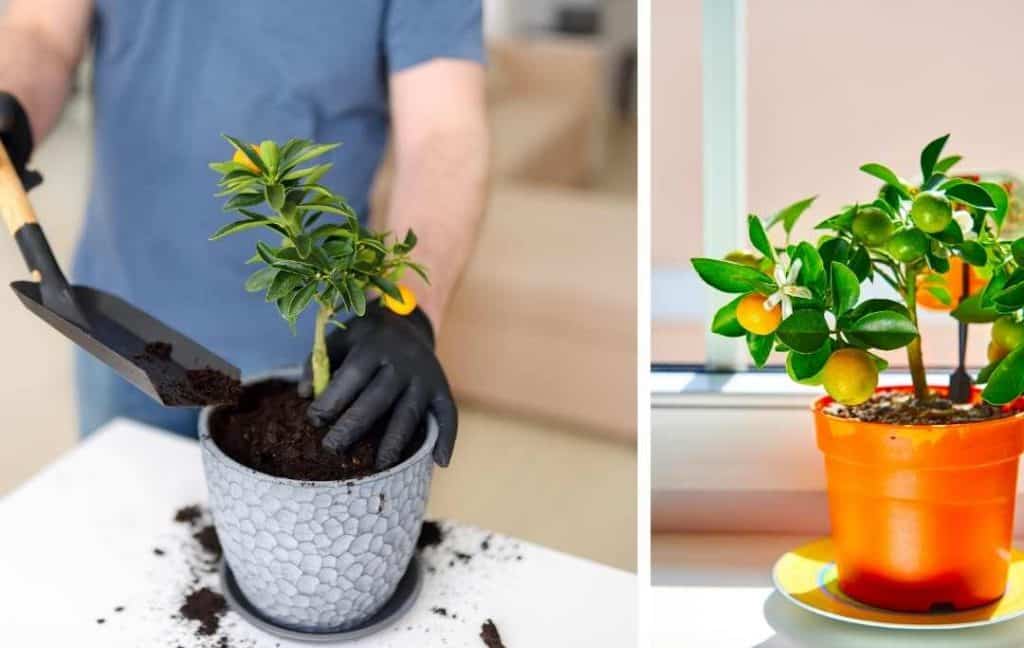 You can grow a fruit tree inside your home. If you can arrange light then you can grow citrus inside. Calamondin and Trovita are dwarf varieties that can easily thrive indoors but they need 8 to 10 hours of light in a day. 
---
Read More:
---
8- SUPPLEMENT WITH LEAF MOTIFS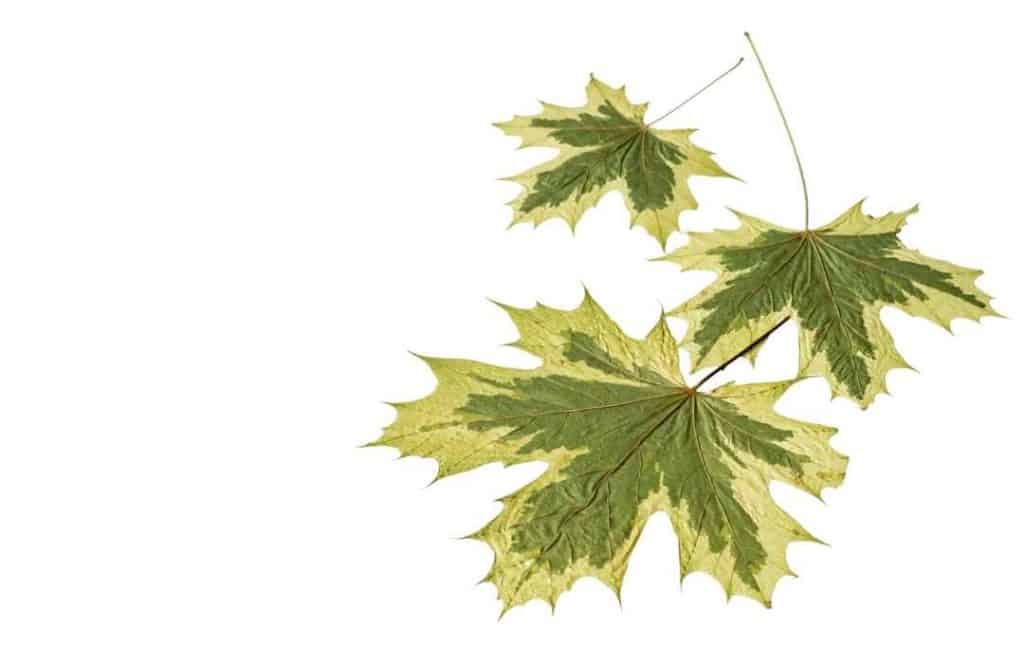 If your schedule is very busy and you have no time to look after many plants. In this idea, there is no need of buying a bunch of stuff and plants for decorating your home but use plant themed things. 
For this purpose, you can use botanical and floral items. You can also use DIY stenciling on walls for giving a plant effect. 
9- PLANT DECORATING WITH CARTS
This idea is very unique as you will use a cart for placing your plants. The wheels of the cart will help to move the plants anywhere. There are different types of carts available, some have mirror glass surfaces.
A simple table can be boring but the unique and different look of the cart will give an amazing way of displaying your plant. As it is portable so you can move it outside when the weather is comfortable. As almost all the carts have bottom shelves so you can place more plants.
10- PLANT DECORATING WITH WALL HANGERS
This is an interesting idea of decorating your home with your favorite plants. This is a creative idea for dressing up your walls with plants. If your budget is low then you can buy wall hangers or macrame because they are cheap. 
The macrame plant hangers are pieces of art of themselves and modify the charm of plants.  But you should choose this option if it is according to the style of your house as they suit a particular decor taste.
11- PLANT DECORATING WITH TERRARIUMS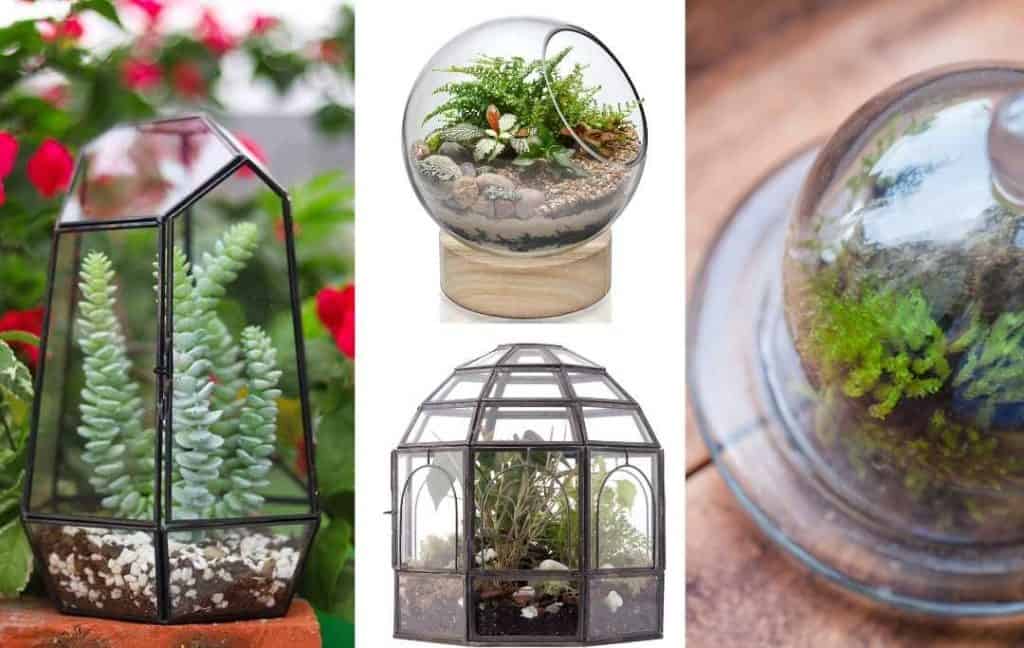 Glass terrariums are available in different shapes that can be easily hung from the walls. Open and close terrariums both are popular as people like them because they integrate plants with the decorating aspects of the container. 
Terrariums that are blended with fairy gardens have more visual appeal. You can also create your terrarium easily some terrariums are minimalistic and some are complex. 
Remember, every plant is not suitable for a terrarium. For this purpose succulents are the best option because they need little maintenance. Try to grow those plants that have the same watering and lighting requirement. 
Open terrarium has its charm but close terrariums are so fascinating. If you don't have too much time for the maintenance of your plants then closed terrariums are the best option for you because they create their water cycle. 
The most common type of closed terrariums is bottle terrariums, apothecary jar terrariums, and glass cloche terrariums.  
12- PLANTS DECORATING WITH AIR PLANTS
Air plants are very interesting as they grow in water, not in the soil. They absorb nutrients from the water so you have to add fertilizer to the water to fulfill the needs. 
There are different ways to water air plants because it depends on the type of plant. Some air plants need a daily mist of sprayer while others like to get submerged in water for an hour once a week. 
These plants have sculptural beauty that's why they are very popular. You can display them in many ways as they are not in the soil. There are different types of geometrical metal structures available in the market in which air plants can be placed.  
13- PLANT DECORATING WITH KOKEDAMA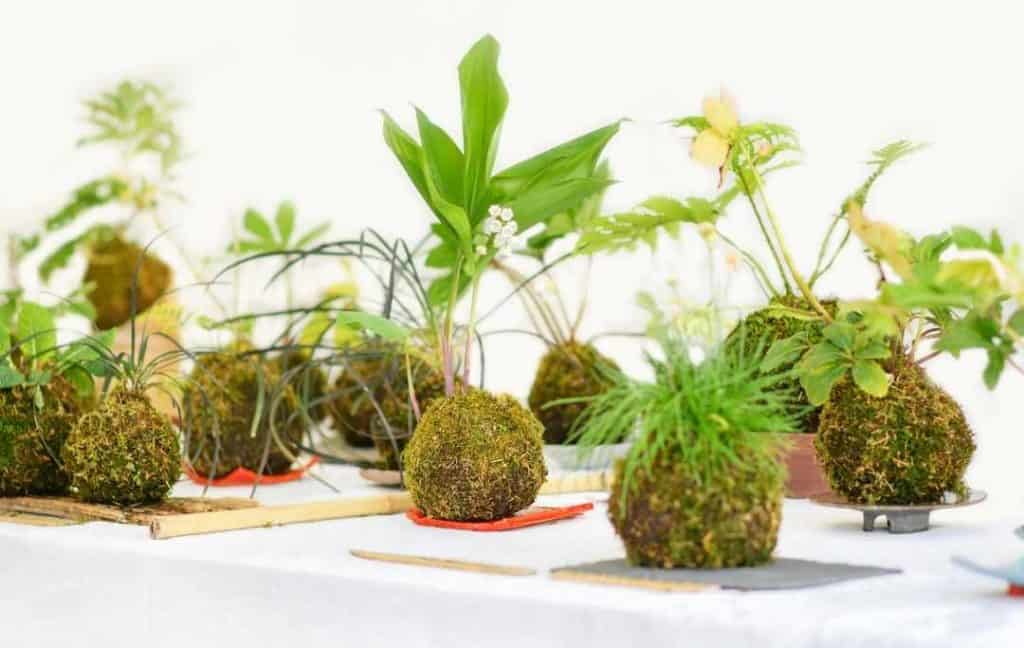 Kokedama is a Japanese word that means Moss Ball. Assembling kokedama is meticulous work but its maintenance is very easy. You have to submerge your moss ball in the water for an hour once a week. 
You can easily display it on the table or hang it on a wall or ceiling. But remember it is not an easy task to take care of it if you hang It from the ceiling as you have to take it down to water it.
14- PLANT DECORATING PROPAGATION STATIONS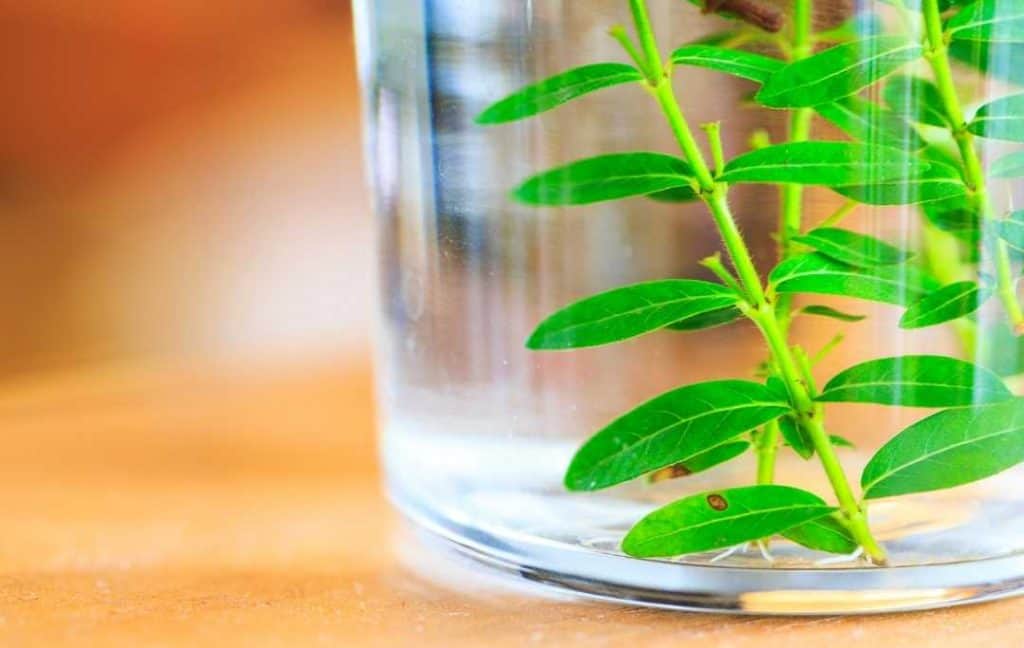 In this idea, the low maintenance plants are included but it looks great due to miniature glass bottles. This idea is great for the kids as they easily observe the changes occurring over time in these little bottles. 
If you want to propagate your plants systematically then choose the right type of plants that can grow easier and faster. The best options are Pilea Peperomioides,  Sansevieria, Peperomia Rotundifolia.
15- PLANT DECORATING WITH FRESH CUTS AND BRANCHES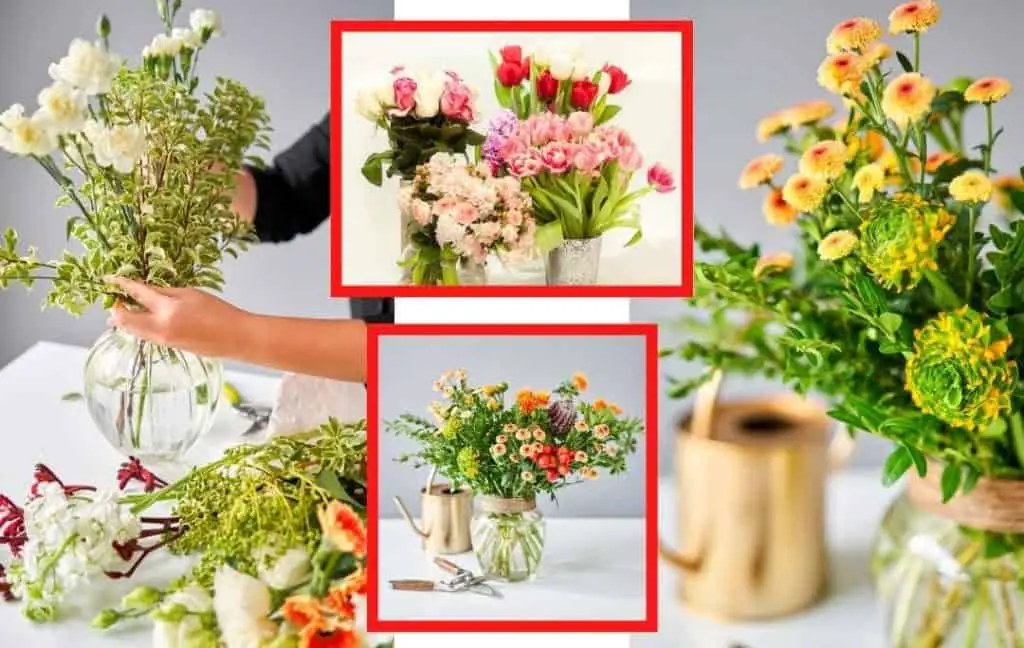 This is the best way to decorate your house and give a fresh green touch. If you use the best type and color of plants in the right type of vase or container then it can bring so much value to the area where you place your fresh cuttings. 
Seasonal flowers can change your mood and mind so use them so they bring positive affect. If you don't have a garden then you can buy beautiful flowers from the local flower shop.
Hope this article will help you decide the way you want to decorate your home with plants.