Spinach is one of the most used leafy green, easy to grow with tons of health benefits. Plants oF spinach are very hardy, you don't need to take care of them each and every day like tomato plants. 
In this post, I will try to teach you about growing spinach in a raised bed garden. Before that, here are a few health benefits of spinach.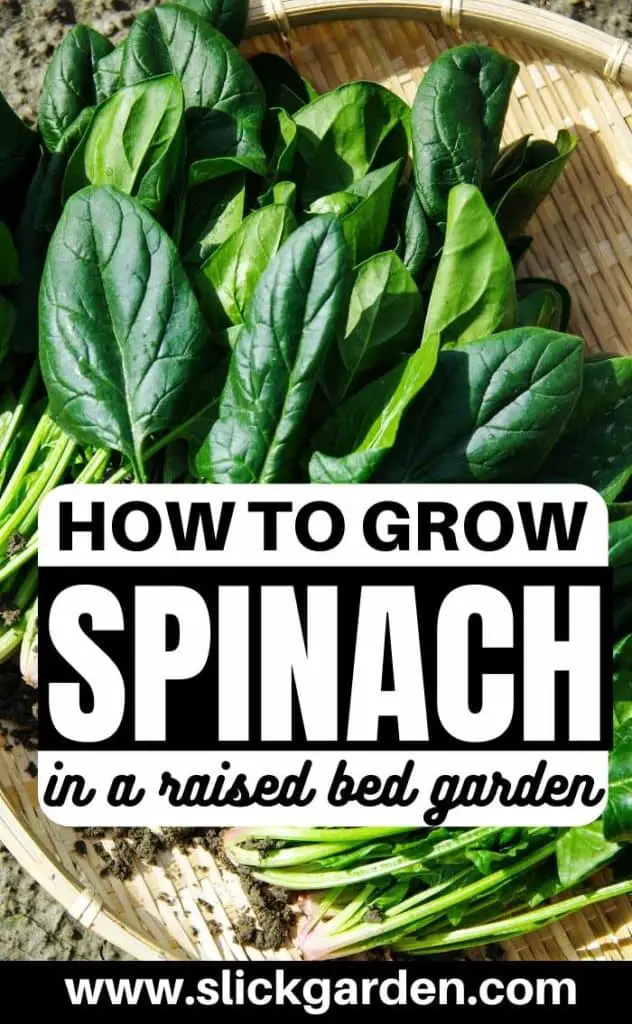 1: Eyesight Improvement
Spinach is great for eyes because it contains lutein, beta-carotene, and xanthine. In raw spinach, beta-carotene is present abundantly and it can improve the health of your eyes. Beta-carotene is also good for itching eyes and dry eyes. UV rays can effects eyes badly, but lutein and xanthine are great antioxidants against UV rays.
2: Blood Pressure
Spinach is great for people with high blood pressure. Spinach contains a high amount of potassium and a low amount of sodium which is a great combination for patients of high blood pressure. Spinach also has folate in them to reduce hypertension and relax blood vessels. 
3: Cardiovascular Diseases
A coenzyme present in spinach is great to strengthen the muscles, especially heart muscles. So eating spinach can keep your heart pumping by strengthen the muscles and lowering hypertension and blood pressure. Also, lutein can reduce the risk of atherosclerosis, heart attack, and strokes. 
4: Healthy Pregnancy
Fetal during pregnancy needs some amount of folate for better growth of the nervous system and folate is present in spinach. Also, vitamin A in spinach is great for lung development in the fetus and it can also transfer from mother to child during nursing the baby. 
5: Helps In Losing Weight
Spinach is a great leafy green, low in calories and fat contents. Plus it contains tons of fibers to make you feel fuller and suppress your desire for constant eating so you can eat less and lose some extra weight. 
---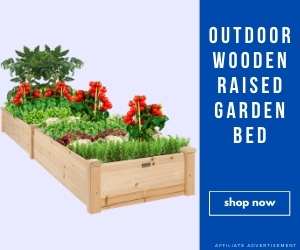 ---
Grow Spinach In A Raised Bed From Seeds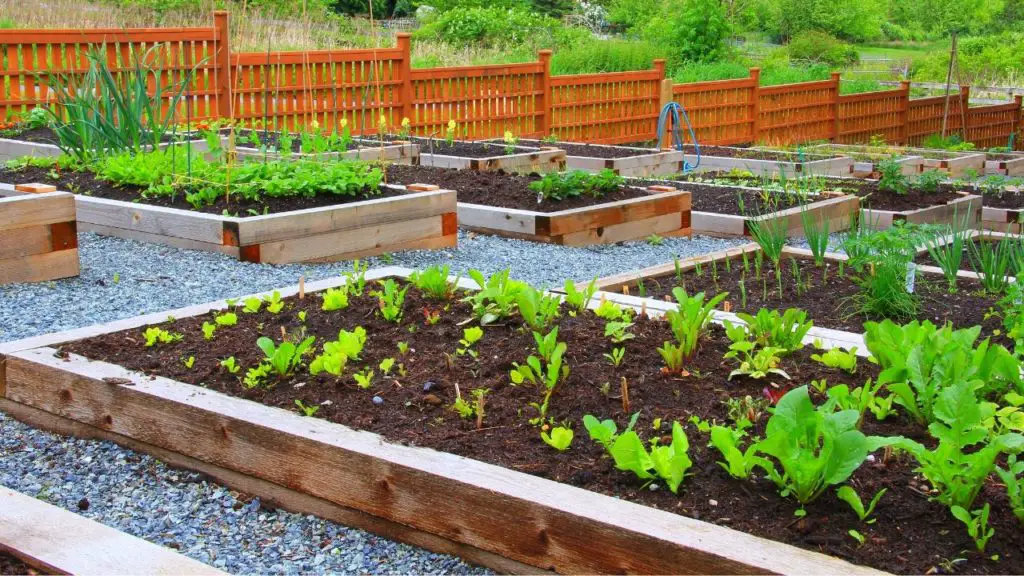 Why Raised Bed Garden?
Raised bed gardens are great for the gardeners:
If the land is not fertile 
If you don't want to dig every time you wanted to grow something
If you don't want too many weeds
If you want to make your garden look classy
If you have a back pain problem
Best Time To Sow Seeds Of Spinach
Sow the seeds of spinach 8 weeks before the last chance of frost. You can also sow the seeds after that period too. But if there is too much snow in your garden, weight until snow meltdown. 
You can also sow the seeds of spinach in summer under the shade of some tree. 
You can also sow spinach in fall and use cold frames to protect your plants from snow and cool winds. If winter is not very harsh in your area, you don't have to use anything. 
Prepare You Raised Bed Garden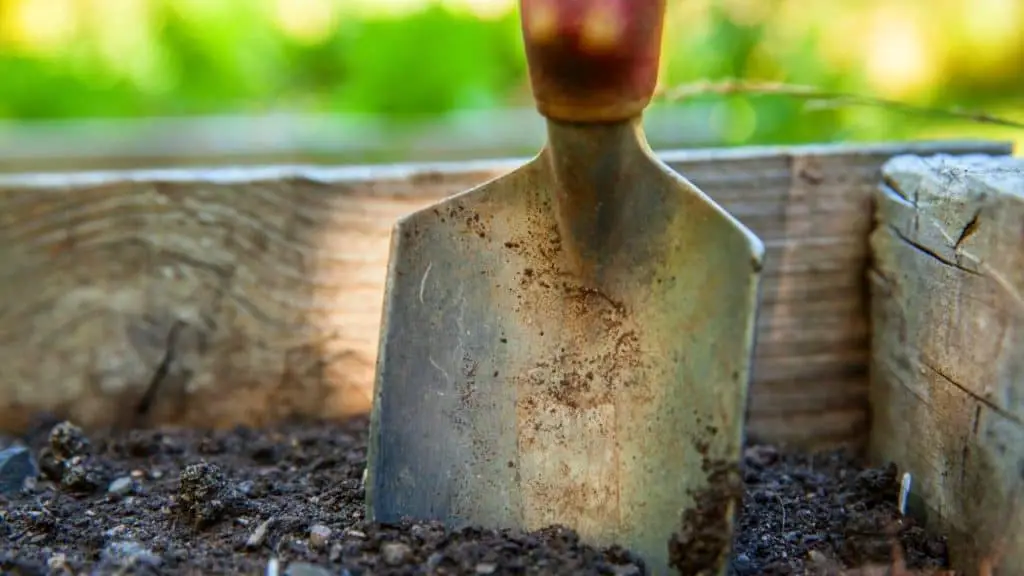 Before sowing anything, you should prepare your raised bed garden. Here a few things that you can do before planting anything in your raised bed garden:
Remove weeds if you saw any in your raised bed.
If the soil is too compact, plow it to make it less compact and more suitable to grow spinach and other vegetables.
Add some organic compost and fully decomposed manure in your raised bed soil. 
Make rows in your raised bed or you can grow spinach without making rows. 
If you are new in raised bed gardening, here are a few guides for you: 
---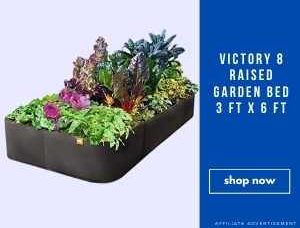 ---
How To Sow The Seeds Of Spinach In A Raised Bed Garden?
There are a hundred varieties of spinach, but if you are a beginner you should try the most popular variety of your area and then you can try each and every variety to pick your favorite one.  
You can sow the seeds indoors in a seed tray, but there is no need for that, plus the seedlings of spinach are really hard to transplant as the roots of them can get damaged very easily. 
After the selection of variety and prepare your raised bed soil, its time to sow the seeds. You can sow 12 seeds in each foot of row, 9 seeds in each square foot of your raised bed or you can simply sprinkle the seeds at the soil. Press seeds about an inch with your fingers and covers them with a thin layer of soil. 
Click here to buy seeds of spinach on Amazon
Take Care Of Spinach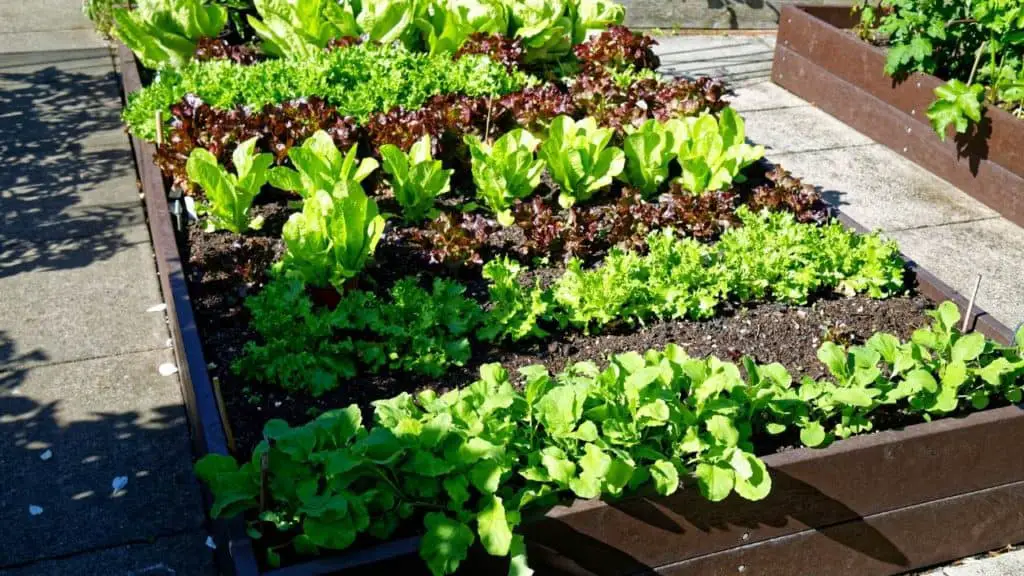 Give water immediately after sowing the seeds. Keep your soil of raised bed moist, not damp.
After the germination of seeds, the soil should stay moist as seedlings require more moisture. 
If you want your plants to get fully matured, thin the seedlings and make a distance of 3-5 inches between each seedling. If you want to harvest them at an early stage as baby spinach, there is no need for thining. 
When seedlings produce 2 to 3 sets of true leaves, always check the moisture level of soil with your fingers before watering. Stick your finger in the top 2 to 3 inches of soil, if that feels dry, only then give it water. 
Fertilize your plants when needed. If the leaves are turning to yellow, you should add more organic matter or you can also use organic fertilizer.   
Add organic mulch to keep the weeds out of raised bed. Plus mulch can stop the extra evaporation of water and at the end of the season, organic mulch can decompose and turn to fertilizer for the next growing season.  
Harvesting
In just 6 to 8 weeks, you can harvest a fully mature plant of spinach. But you don't have to weight that long, as I mentioned before, you can harvest them at an early stage as baby spinach. 
Carefully harvest the leaves of your desire with a scissor and leave others to grow for the next harvest. 
Do not wait too much for harvesting as the bigger leaves can be bitter in taste. 
---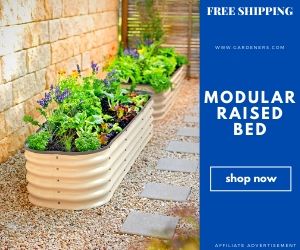 ---
Read More About Raised Bed Garden