Plants are an important part of nature. You grow different plants and flowers to decorate your house but at the same time, these plants will also solve your many health issues. Many plants are used in different remedies for skin and hair. They improve different systems of your body and at the same time boost your immune system. Plants not only bring us closer to nature but some plants will act as medicine.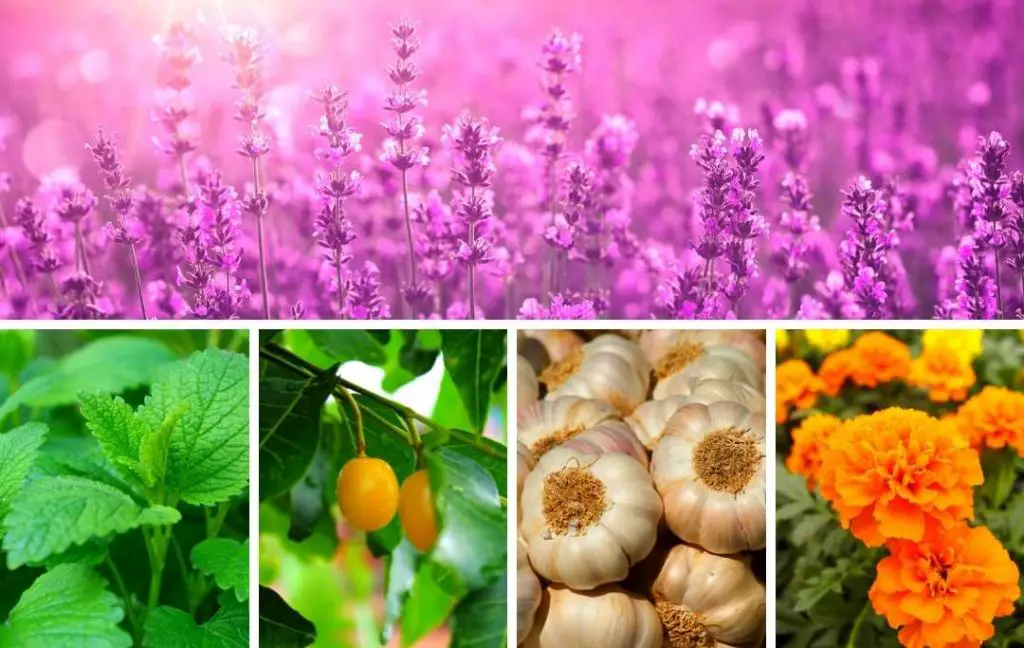 1- ALOE VERA
The botanical name of this plant is Aloe Vera and its family is Liliaceae. I am sure you listened to the name of the aloe vera. You can't deny the uses of aloe vera. This magical plant will help you to relieve sunburn and heal wounds. Worldwide this plant is grown in tropical climates. You will love to know how beneficial this plant is.
HEALTH BENEFITS
Heartburn is related to digestive disorder. This plant can be used as a beneficial remedy due to its low toxicity.
Aloe vera gel keeps the fruits and vegetables fresh and blocks the growth of harmful bacterias on them.
You can use it as a mouthwash because it has Vitamin C which helps to block plaque.
Your blood sugar level will be reduced by taking 2 tablespoons of aloe vera juice per day.
Most skin remedies contain Aloe Vera Gel as an important ingredient. Due to the presence of complex carbohydrates, it becomes an effective face moisturizer.
2- LAVENDER
Lavender's scent is very good for calming your nerves. Besides its scents, you can use lavender tea that helps you to give you a good sleep at night. For the massage treatment, you can use lavender oil.  This oil is also beneficial for aromatherapy and your hair treatment. By growing this plant at your home you will get many advantages.
HEALTH BENEFITS
You can use its essential oil in a diffuser.
It helps to release your tension and due to its use, your mind will become stress-free.
If you are a patient of migraine or have a headache, it can provide you relief.
Acne is a big problem for many people. It will fight against acne.
In severe pain, you can get relief with it.
It helps to treat respiratory problems.
You can't deny its usefulness because it aids sleep.
For healthy hair and skin, you can use it in different remedies.
3- LEMON BALM
The botanical name of lemon balm is Melissa officinalis. It is a very beneficial medicinal plant that is used to reduce your stress.  Stress is a barrier that makes your life difficult because with high tension and stress you can not lead a healthy life. 
Your body will not function properly if your mind is disturbed. The taste of the lemon plant is very delicious and you can use it in different dishes like ice cream, teas, and more. As for anxiety, it works well so lemon balm is used to calm restless kids. It also helps you to ward off insects.
HEALTH BENEFITS
As it is mentioned above that it is used to reduce restlessness, stress, and anxiety.
 It helps to reduce inflammation.
 The best use of lemon balm is that it can easily treat cold sores.
 It helps to soothe menstrual cramps.
It is used to garnish many dishes and desserts. 
4- NEEM
The botanical name of the neem plant is Azadirachta Indica. Neem has been used as a medicinal herb for 5000 years. Mostly it is used to kill bacterias that cause infection. When you come to know the benefits of neem trees, you will be surprised to see how nature holds the cure. Neem seeds are used to extract Neem Oil which has medicinal properties and it becomes the main part of cosmetics and beauty products like soaps, hair oil, and face wash. 
The flowers of plants are white and delicate and their scents are just like jasmine flowers. You can also cook, come or dry roasted and sprinkled on many dishes for garnishing.
HEALTH BENEFITS
The paste of neem leaves will help you to heal your worms are insect bites.
 it will help you to in acne problems and reduce dark spots on your skin
 Neem leaves and honey e paste will help you to treat air boils.
 It will help to fight against diseases like eczema, ringworms, itching, and other mild skin diseases.
This plant will boost your immune system.
Boil some leaves in water and let the water cool. Now you can use it to wash your eyes if you have any irritation, tiredness, or redness in your eyes.
---

---
5- GARLIC
You know we use garlic in cooking but this is a super plant that helps you to fight against infections.  The most important benefit which you get from it is that it will help to maintain your cholesterol in your body.  For a healthy body, you should eat garlic regularly.  If you eat raw garlic then it will be more beneficial as compared to the cooked garlic.
HEALTH BENEFITS
As you know that it maintains cholesterol levels in your body in this way it will prevent you from heart disease.
 Besides reducing your cholesterol level it will also help to maintain your blood pressure.
 It works well to fight many diseases and improves the digestive system. 
Its addition will increase the flavor of your dishes.
Read More: How To Grow Garlic In Your Garden
6- MARIGOLD
Many people grow Marigold because it has fragrant flowers but you can take advantage to improve the condition of your skin health by the use of these flowers as they contain a lot of antioxidants and healthy compounds. The other benefit of these plants is that it helps to keep insects away.
HEALTH BENEFITS
It helps to treat skin diseases and skin
With the help of this plant, you can reduce inflammation.
The use of these plants is also beneficial when you have ear pain or infection.
The flowers of this plant have strong antibacterial and antiseptic properties Which give it a prominent place among other plants.
7- PARSLEY
Parsley is used to garnishing your delicious dishes and at the same time, it will help you to improve your immune system. Besides this, it is also good for your bone and digestive health. It contains high concentrations of antioxidants, vitamin K and other compounds. All these things join together to make this herb great.
HEALTH BENEFITS
It fights against the bad breath of your mouth
 A rich source of antioxidant
 You can create juice or brew for a tea from this herb.
It can support your digestive health and be good for your bones.
Read More: How To Grow Parsley From Clippings
---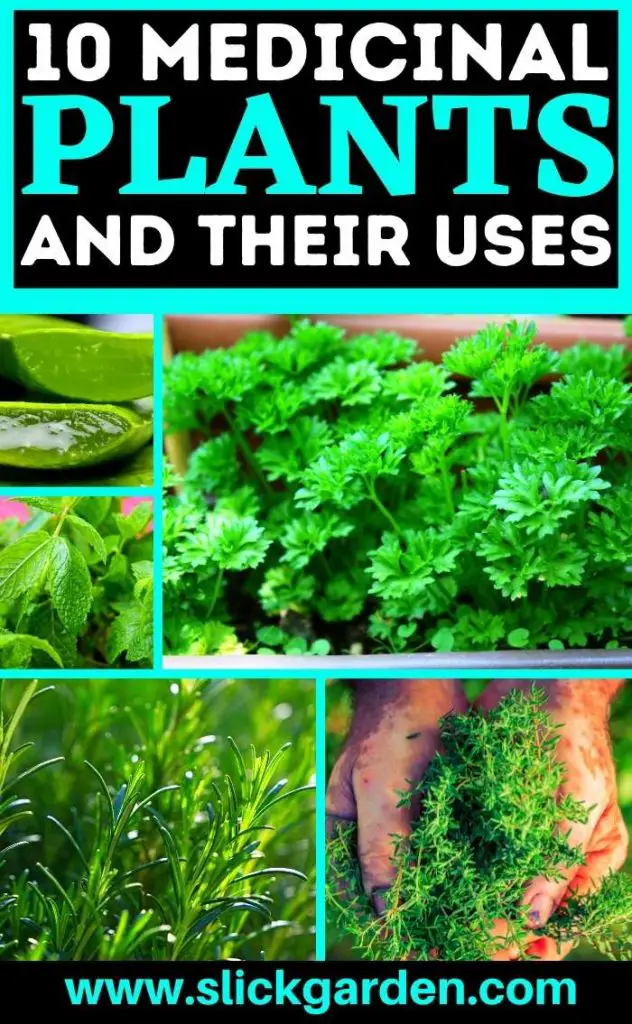 ---
 8- PEPPERMINT
Paper mint is a common herb which you taste in gum, desserts, or even in your toothpaste. It will also help you to relieve tummy ache, nausea, and muscle pain.  It is very beneficial for pregnant moms who are suffering from morning sickness. They should take peppermint tea which is very good for them.
HEALTH BENEFITS
 It helps to relieve allergies and headaches.
It helps to improve your digestive system and treats bad breath because it is highly antibacterial.
You can't deny its effectiveness in reducing nausea, gas, and indigestion.
Read More: How To Grow Mint At Home In Water – Without Soil
9- ROSEMARY
Rosemary is a rich source of vitamins and minerals and helps to support the functions of your body. It can improve your memory and supports hair growth. Rosemary tea is very beneficial for a person who is fighting against receding hairline.
HEALTH BENEFITS
It helps to improve your blood circulation and reduces inflammation.
It treats your bad breath and supports liver health.
As it is very helpful to improve your memory so it improves overall brain function in your body.
10- THYME
This herb is known as for cooking but you can also use it as a mouthwash. It has antifungal and antibacterial properties which makes it different from other plants. It can also prevent you from borne illness and prevent your body from any infection.
HEALTH BENEFITS
It helps to treat sore throats and cough.
It helps to improve your blood circulation in your body and treat respiratory problems.
For a satisfactory immune system, its use is very effective.
Due to the presence of thymol, it can use as a mouthwash and vapor rub.
Read More: How To Build An Outdoor Herb Garden