When people think of fruits and vegetables, they think of gardens. Which is natural. However, what if you could grow certain seeds in small spaces? It is possible! There are many seeds that grow inside cups, that too with ease.
The difference is, you can grow these on the deck or porch or wherever you have room because they're all in some sort of container. If you are someone who has always wanted to plant but didn't have space, this is what you have been looking for.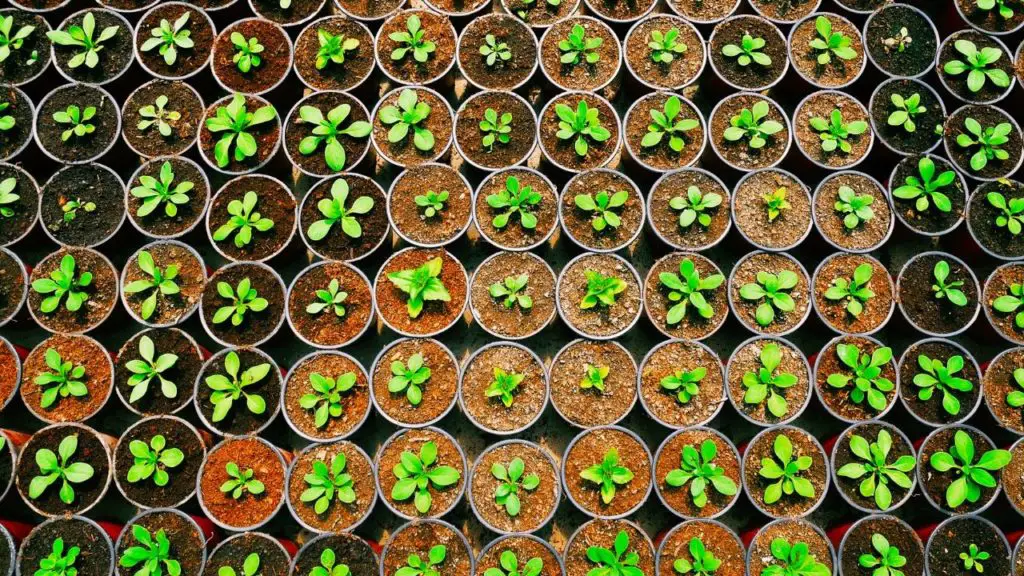 Why grown in a cup?
It is a natural question, especially for someone who hasn't heard of it before. However, growing in cups has many advantages you couldn't even think of. 

Perfect for small spaces: As stated above. Growing in pots is perfect for small spaces. You can do it in a little backyard. In a little room or your roof. As long as the conditions are adequate. Which means you don't have to spend on acquiring space in order to plant.

Compactness: Large gardens often require segregation of time. Which means that you have to attend to every area separately. With cups, you have a compact place you can attend to quickly. All of your cups will be placed in one area and you can look after them while saving your time.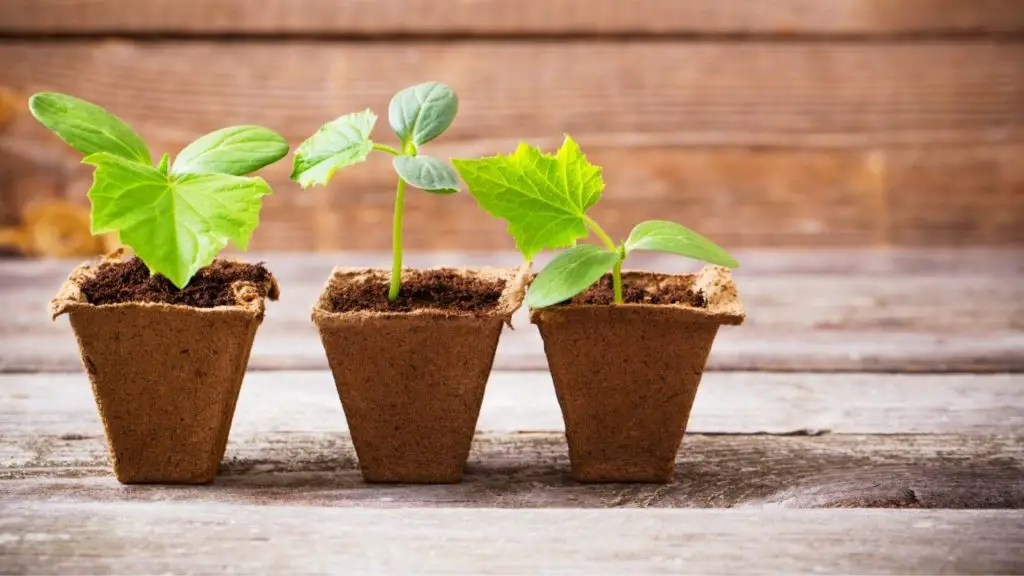 Cost-saving: The maintenance cost of a large garden is quite a lot. It requires adequate nutrients and raw material. However, what could be the cost of acquiring a cup? Minimal at best! Setting up seeds in small cups is a cost-effective technique. 

Freedom to experiment: You can use small cups to experiment with different seeds. With large gardens it is different, you hardly want to take a risk. However, what could go wrong with experimentation with a cup? It gives you the freedom to check which seeds respond to which conditions. 

Transfer to bigger pots or land: When your seedling reaches to a certain height. You can always transfer the seedling to bigger pots, grow bags or land.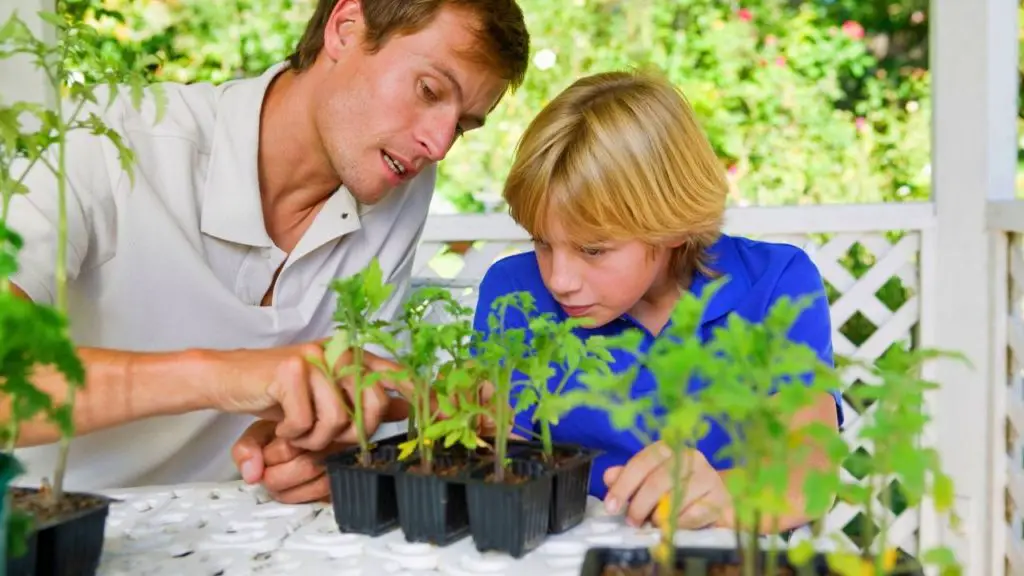 Kids Love This Method: If you are a parent or a teacher, the cup method is best to teach kids about growing plants from seeds.  

As we can see, the benefits of growing seeds in cups are many. If you are thinking of starting to grow, we have the perfect recommendations for you. We have compiled 20 seeds that can easily grow in cups!

Note: Transfer the seedling to a bigger pot or land in order to get yield from them. Cups are only for growing seeds.
1) Basil.
Basil can be grown indoors or outdoors. It is one of the most famous seeds for growing indoors! It can be used in recipes like soups. You will need a six-inch planter, some fresh potting soil, and of course, the basil.
Keep in mind that when you water basil, you need to avoid getting the leaves and stem wet. It is best to pour water directly onto the soil. You also need to provide it with little direct sunlight every day so if you are planning to grow it indoors, make sure that you use cups that you can easily move to the places where the sun is easily accessible. 

2) Parsley.
Parsley is another seed that grows quite well in cups. So if you are someone who loves to add parsley to your dishes, then it is perfect for you. Furthermore, parsley requires only partial sunlight.
Which means that it can even grow in small apartments. Make sure you keep the soil moist for the best results and take care that you don't overwater your plants. It usually grows best in temperatures between 40 and 80 degrees which makes it perfect for winter conditions. However, remember to bring it indoors at night so that it doesn't get too cold.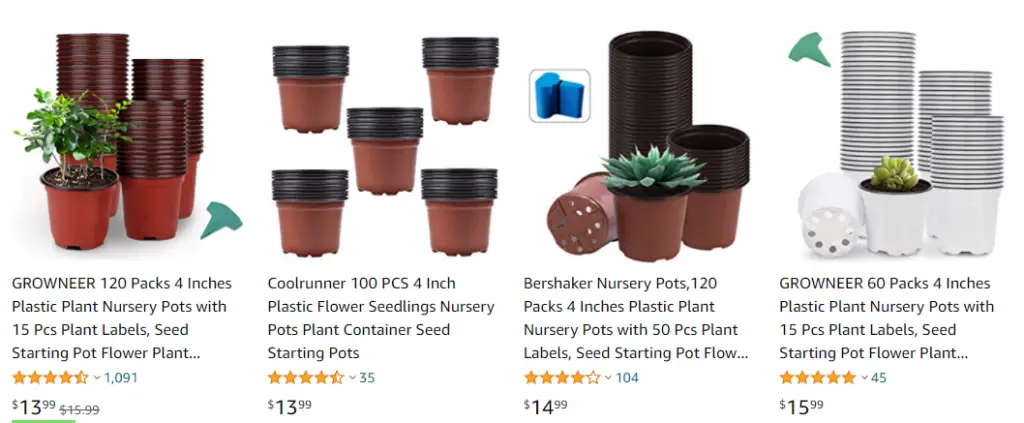 3) Strawberries.
They can also be grown in artificial sunlight, that is if you live in very cloudy places. Make sure you place the seeds correctly in the cup (along with the soil) and make sure that you harvest them adequately when they begin to yield to make room for additional growth.

They are one of the tastiest fruits out there. Strawberries are known to thrive in cups and small spaces. You can grow them all year long! They need a little sunlight though, so a tiny spot by the window might be the best place.
4) Oregano.
Once again, oregano is one of the most popular choices to grow in small spaces. In fact, most gardening experts recommend growing oregano in cups and pots. That is because you can keep their irregular growth in check that way.
Oregano is very easy to grow and you should have no trouble at all. Pick a sunny spot to put your oregano during the day and then bring it in at night, especially if you are growing it during winter.

5) Rosemary.
Rosemary is one of the many herbs which grow in pots and cups. Rosemary is known to have many benefits for human health. However, there are a few things you should remember. Pick a potting soil that has a minimum of peat moss.
For Rosemary, pick an alkaline pH so the acid is great for helping it grow. You will want a bit of sand in the bottom of the cup for drainage. The surface should be allowed to dry out just a bit between waterings but it should never be completely dry.

6) Peppers.
Whether it is red, yellow or green peppers, they love growing in small spaces! A lot of people grown them without garden spaces. Just remember to pick a cup which isn't too small, enough to give room to the peppers to grow.
For the growth, remember to allow the peppers at least 8 hours of sunlight each day. So choose a spot that gets plenty of direct sunlight. You can bring them in at night if you want, but remember to take them back during the morning. 
7) Chives.
Without a doubt, chives are one the best you can grow in cups. They are known to grow well in cups and small spaces. People use chives for adding flavor to soups, dips, and baked potatoes. Once you plant them, they will grow in a year in and out.
They do prefer a little bit of sunlight throughout the day but you can move them indoors if you want to keep your harvest going all year long. However, choose a spot where they can get sun at least through a window during the winter.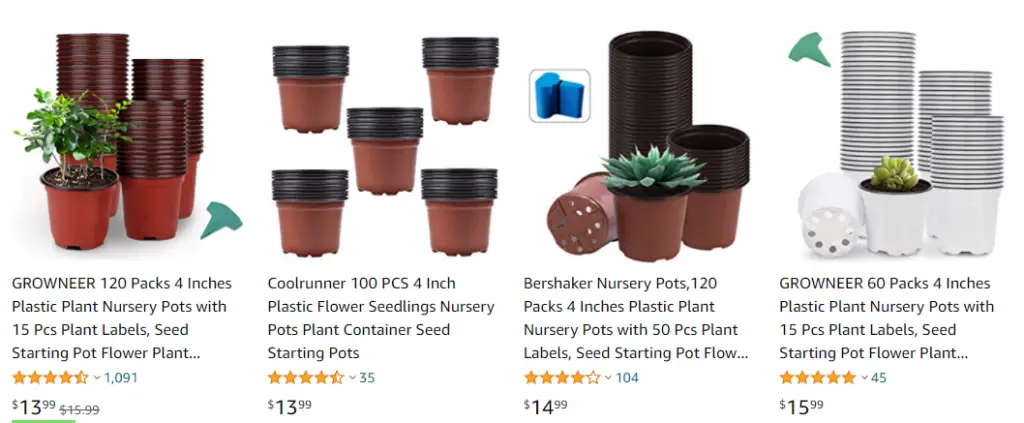 8) Spinach.
Spinach is great for your health and you should definitely grow it in one of your cups. You will need preferably a large cup. Spinach is a bit sensitive though, so you probably want to keep it away from sunlight to protect the leaves from burning and wilting.
During the summer, place them in nice and cool spots. They tend to grow really well during the winter. Just remember to keep them well-watered during the winters to avoid drying out. 

9) Thyme.
Like rosemary, thyme is another herb that grows really well in cups! Actually, you can have a herb garden in cups and plant your thyme with basil, oregano, and other herbs if you want or just have a cup for thyme alone.
Thyme will not grow well if you overwater them, So make sure you have holes in the bottom of your cup to give good drainage to it. You can grow it indoors in winters but some sunlight is important in summer and spring seasons. 

Read more: 30 Fast Growing Vegetables In Pots (Growth Time Mentioned)
10) Sage.
Another one in the list of herbs, sage is known to grow really well in cups. You can grow it outdoors or indoors both. However, sage does need sunlight so you probably need a little window space. You can grow it easily in someplace like the balcony. Just make sure you provide it adequate sunlight throughout the day.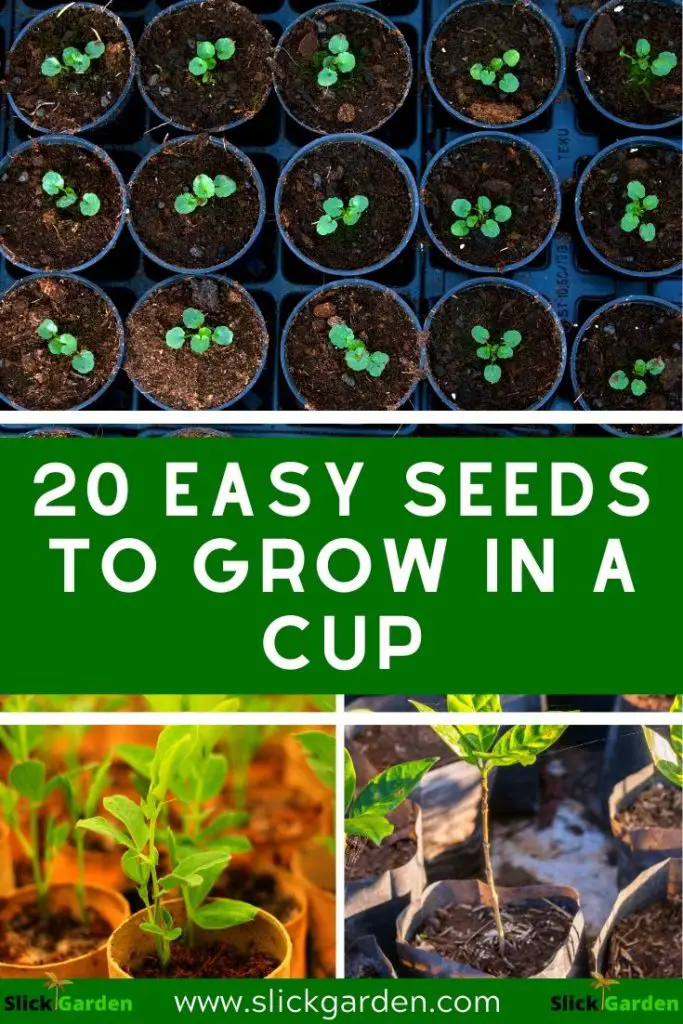 11) Lettuce.
This is one for the vegans! Lettuce is one of the easiest to grow in cups. You can use the balcony or deck to provide direct sunlight. Sow your lettuce seeds directly into potting soil inside the cup. Keep the growth in check because you would want to move the cups in places for access to sunlight.

12) Quinoa.
A whole-grain packed with nutrients and one you can easily grow in a cup. It really isn't picky about where it wants to grow, so you can grow it indoors or outdoors. Quinoa plants are grown in cups only reach about two feet in height so they are unlikely to take up much room. Begin harvesting them in the fall. They have very low maintenance as well.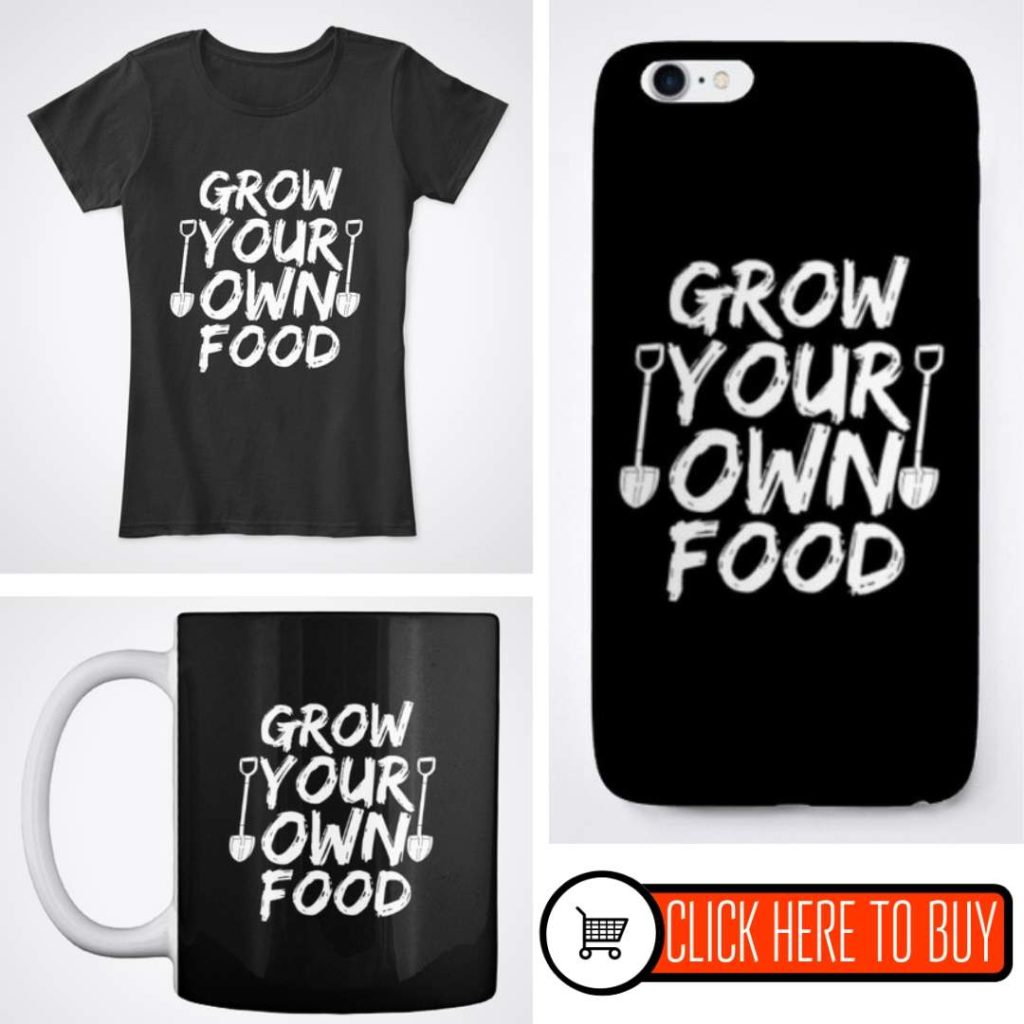 13) Collard Greens.
Collard greens require at least 6 hours of sunlight during fall and spring. In the summers, you might want to move them in the shade if it gets too hot. You can grow collard greens in the winter as well, but that will require artificial sunlight. 

14) Pole Beans.
Pole beans are known to grow well in the cup. If you plan on having a small room for plants, remember these fresh beans as well! Give them adequate water but not too much. A little bit of sunlight really helps in their growth. Don't overcrowd a cup with too many pole beans though. 

Read More: Top 6 Microgreens You Must Grow In Your Kitchen Garden
15) Sugar Snap Peas.
You can grow sugar snap peas in any season. You don't need a full garden, just cups to grow them. People use them a lot in their food and recipes, so it is quite handy to grow them in cups as well. They tend to thrive outdoors more than indoors, which basically means that you need someplace with sunlight to aid the growth.

16) Mushrooms.
Mushrooms are great for adding flavor to dishes and you can grow them in cups easily. Furthermore, you can keep the cup on the porch or balcony or even in a windowsill planter if you want. In this way, you can utilize fresh mushrooms which taste great as well!

17) Asparagus.
You can grow asparagus in your home and not pay high prices for them in the market. They grow really well in cups and don't require much attention. A bigger cup would be preferable. They can grow indoors easily, just make sure they get a little bit of sunlight daily.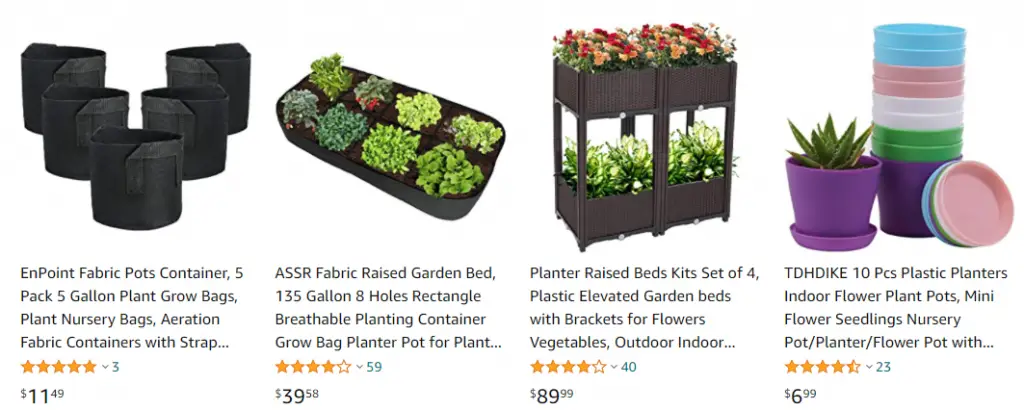 18) Parsnips.
If you love parsnips in your food, you can actually grow them throughout the year! They grow really well in cups but choose one which is a little shallow to accommodate the growth. Holes in the bottom for drainage would be needed as well. You will need to weed them out after a couple of weeks. A little bit of sunlight throughout the day would be useful.

19) Artichokes.
Artichokes are quite expensive if you find them in the market. Luckily, you can grow them in large cups. They tend to just grow on their own. If you plant them in the fall, you can have them ready by the spring. A little water and sunlight regularly will be the trick.

20) Green Onions.
Green onions have been known to grow well in cups. Choose a shallow cup that gives the onion space to grow. The good thing is that you can remove them at any size. They tend to keep on growing if you leave them. The usual trick of sunlight and adequate water will do the trick.
I hope you like this article! Share it with your friends and family.