Raised bed gardens are an excellent way of gardening, especially for gardeners with less fertile soil. We can amend the soil of raised beds according to the need of our crops. Plus we don't need to plow the soil of a raised bed garden every time. 
Beans are no exception, they can grow in less fertile soil because of self nitrogen fixation but still, good fertile soil with great drainage can make a lot of difference and in the end, we can have a great harvest. 
Here is everything you need to know to grow tons of beans in a raised garden bed. 
---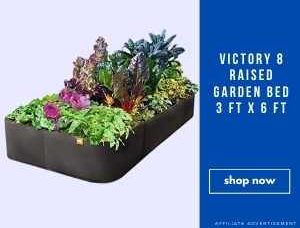 ---
What To Grow? Bush Beans Vs Pole Beans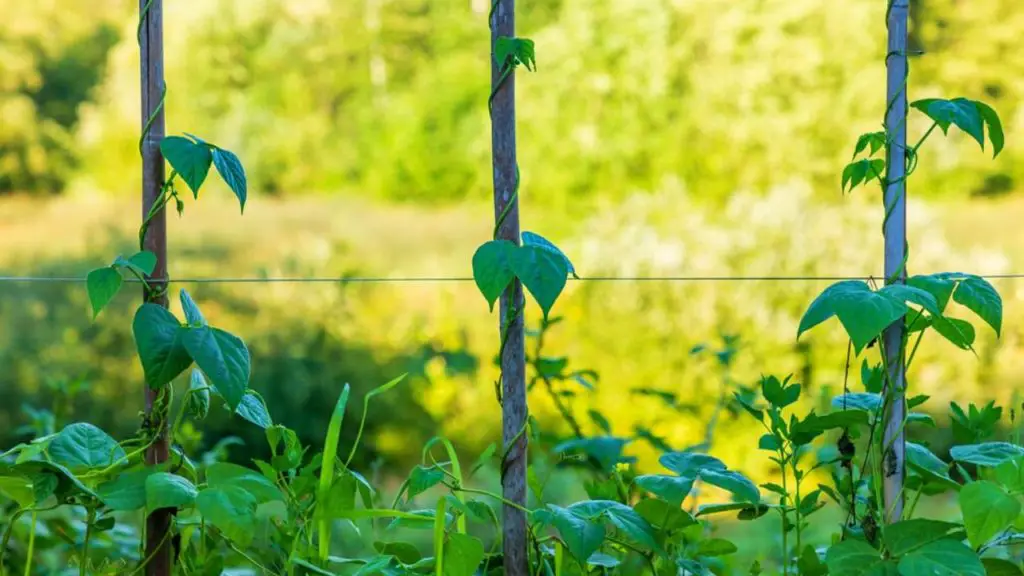 These are the two biggest varieties of beans that are available in the market. Here are a few differences that you might consider before planting: 
Bush beans require less space as they grow up to few feet and pole beans require lots of space as their plants are vines.
There is no need for any kind of support or trellis for bush beans but you will need trellises or any other support for pole beans to climb on as pole beans are vines. 
You can harvest bush beans in just 50 to 55 days but pole beans can take an extra week or two before harvest. 
Bush beans produce small harvests at the end but pole beans can produce tons of beans at the end. 
If you don't have raised garden bed and you wanted to grow beans in containers, you should grow bush beans, not pole beans. 
Click Here To Buy Seeds Of Beans On Amazon
How To Plant Beans?
You can grow the seeds of beans directly in the soil of your bed or you can start seeds indoors and then replant them after a few weeks. 
Before sowing the seeds, you should make a good soil mix recipe. You can also buy soil from a store. Here is the recipe of soil for growing bean seeds:
50% organic compost
50% coco coir or coco peat
Click Here To Buy Soil For Seed Germination
Mix these ingredients well in a container or seed tray. Now sow the seeds of bean facing the belly button of seeds downward. Sow the seeds about an inch deep in the soil and cover them with the same soil. One seed in each container of seed tray would be enough. 
Give them water and put the tray near a window that receives a good amount of sunlight. Cover the tray or your container with a transparent plastic sheet, so the moisture level increases in the container. The increased moisture level is good for seed germination. 
Or you can simply sow the seeds directly in the soil of a raised bed. The method of sowing seeds is the same as indoors. I will talk about spacing later in the post. 
---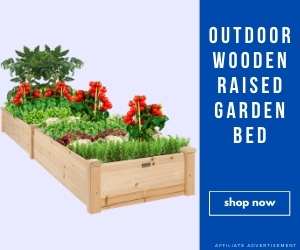 ---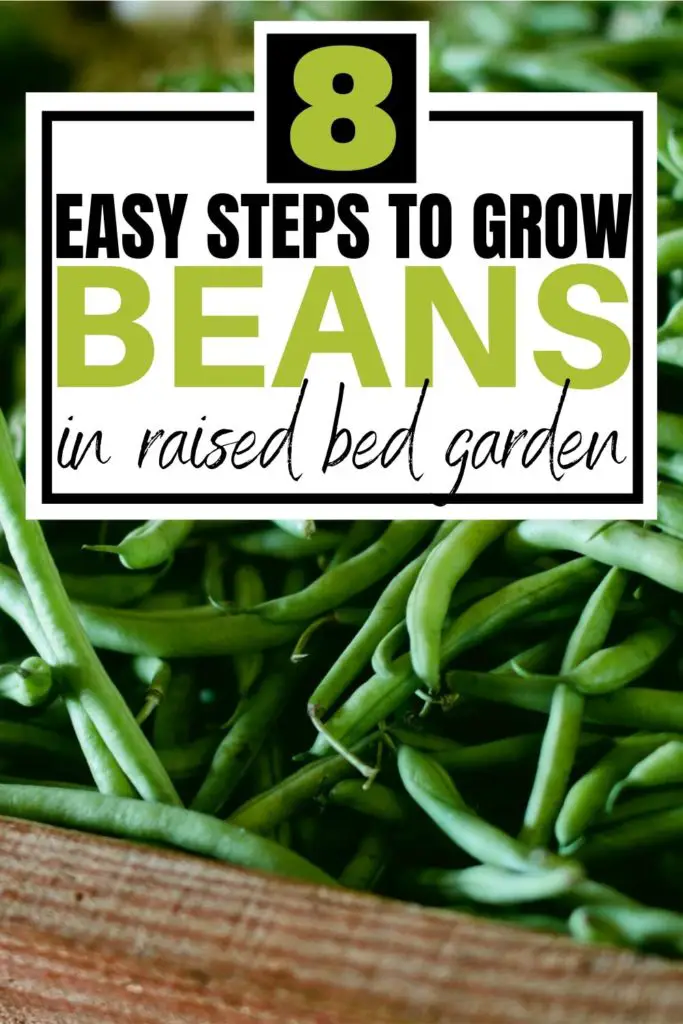 Prepare Your Raised Bed For Planting Beans
If you are new at raised bed gardening, here a few guides for you. So you can learn and make your own raised bed garden in no time. 
---
---
Here are a few tips to prepare your raised bed garden: 
Check out for any weeds, pull them or use these 10 easy methods to keep the weeds away from your raised bed. 
Add some organic compost or organic manure in the soil to increase the fertility of the soil. Organic compost or manure are fertilizers to increase the required nutrients in the soil. 
Plow the soil of raised bed if it is very compact as the roots of plants can face difficulty in compact soil. 
How To Transparent Seedlings Outdoors In A Raised Bed Garden?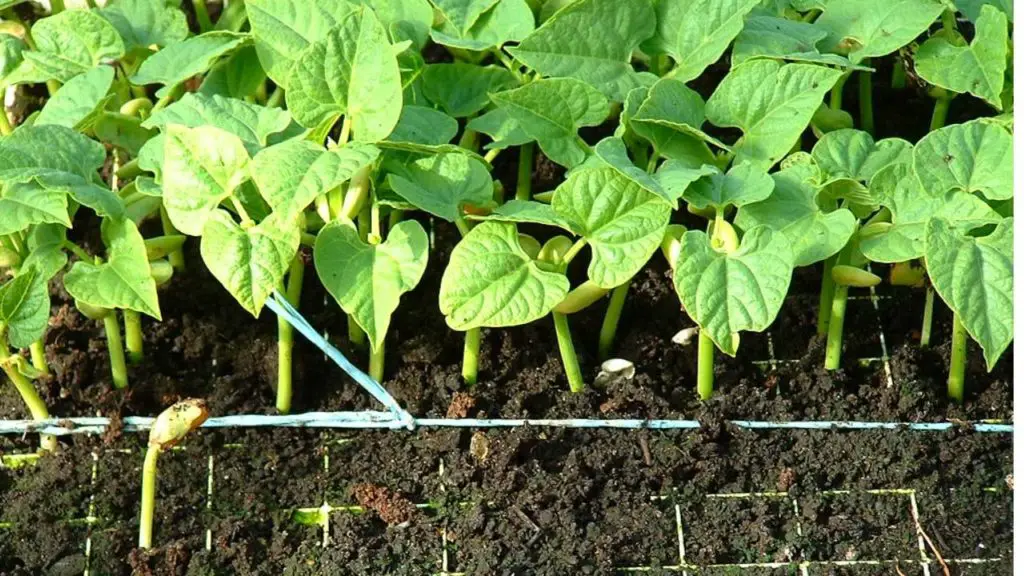 When the seedlings are about 4 to 6 inches in height and have true leaves, you can transplant them outdoors. Before transplanting them outdoors, you should harden them off. 
You cannot just transplant the indoor seeds in a hurry, because the seedlings can get a sunburn in true sunlight. Here is what you can do to make them hard enough to face true sunlight:
First day: Keep seedlings outdoors for just one hour.
2nd day: Keep them outdoors for 2 hours. 
3rd day: For 3 hours. 
At the end of the week, seedlings will be ready to transplant in a raised bed garden. 
Do not pull your seedlings out of the containers with just your hands as you can hurt the stem of seedlings. So use a small spoon or any other tool to pull seedlings with the root ball very carefully. You need to be very gentle with your seedlings or they can die. That is the reason why people always try to sow the seeds of beans directly in the soil of the raised bed. 
Make a small hole in the soil of the bed and plant the seedlings. Push the soil a little bit around the seedlings with your fingers to fill out any air space. Give them water immediately to protect them from transplant shock.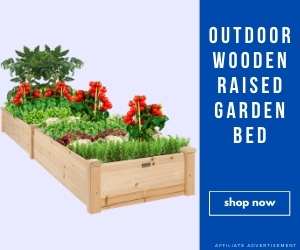 Space Between Plants
For bush beans, 15 to 18 inches of space between each plant will be enough. As pole beans are vines and they tend to grow upward with trellis, 3 inches space between each plant can do the best work. 
Support Pole Bean Vines
You can use any kind of support here to train your vines. You can make your own DIY trellis or you can buy them from Amazon or any other plant source. Few bamboo sticks or any other wood sticks can also do the trick. 
Click here to buy trellis from Amazon. 
Requirements Of Bean Plants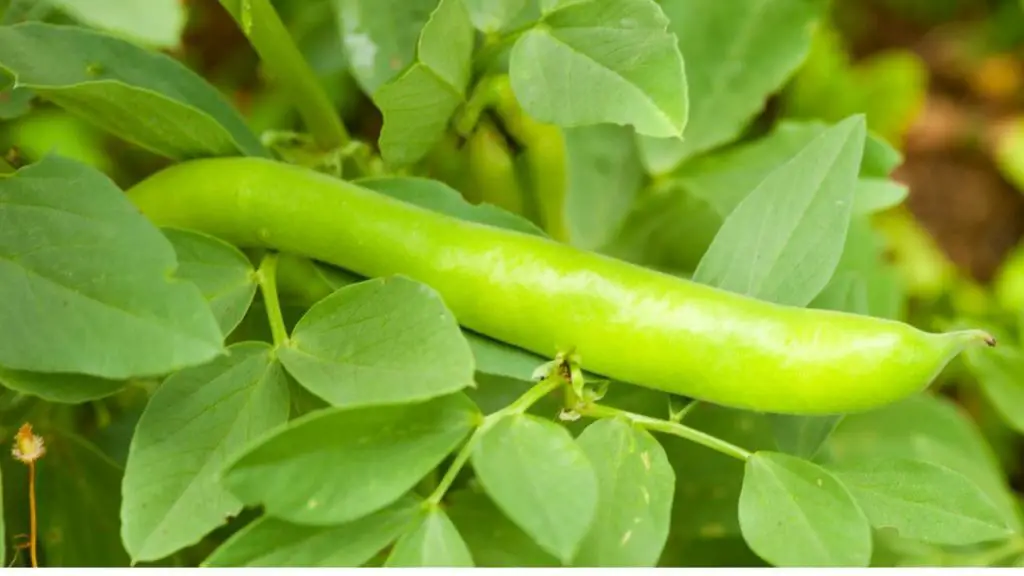 Bean plants require at least 6 to 8 hours of sunlight for good growth. 
Use organic fertilizer if they require any. The addition of organic compost or manure is enough of the nutrient requirements of plants. 
Always check the moisture level of soil before giving them water. If the top 2 inches of soil are dry, give them water. In the hot summer season, plants may require water every day. But check the soil before watering or overwatering can destroy the plants. 
Also Read: Every Thing About Watering Your Plants In A Raised Bed Garden
Harvesting Beans
As I mentioned before, bush beans will be ready in just 50 – 55 days and pole beans require a few more days.
Start harvesting the beans as they are young before they produce big seeds inside them. If you saw big seeds are built inside the beans, they will taste tough and different. So keep harvesting the young beans. 
The more you harvest, the more they will produce. You can harvest them to cook or use in your salad or store them in the refrigerator. Beans can be stored in the refrigerator for 4 days. 
Also Read: