If you plan to start your vegetable garden, you must grow edible vegetables which help you to provide better nutrients for your health plus they are easy to grow. Your garden will become the main source for your kitchen after growing these wonderful,  tasty, and fresh vegetables. Try to grow vegetables which you can produce from spring to fall. Here we will discuss 15 must grow plants for your growing area which will fill your plate with all basic nutrients, proteins, vitamins, and other minerals.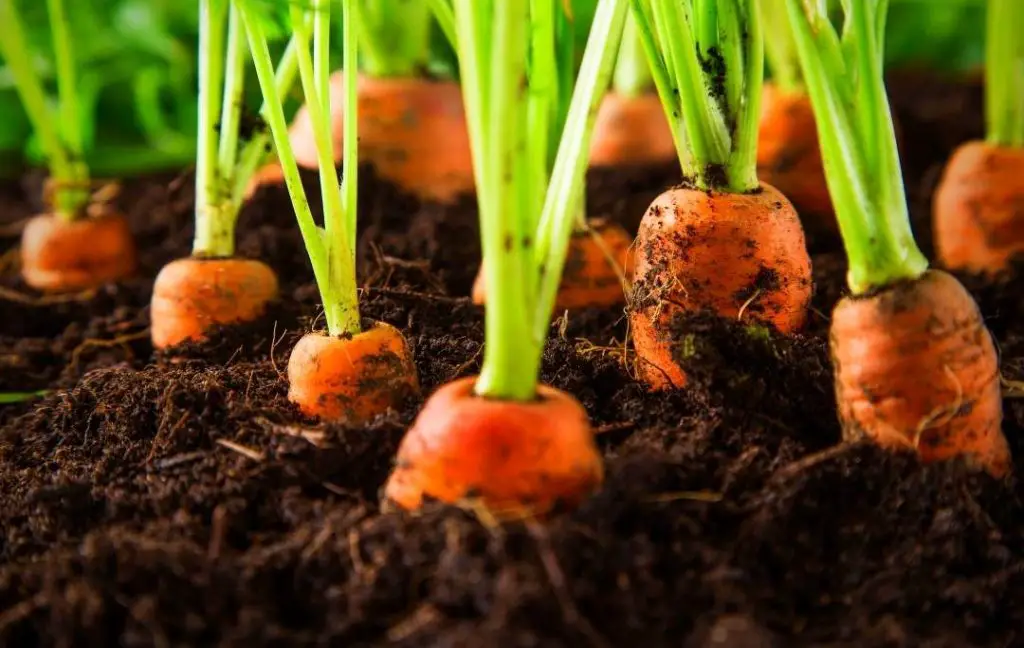 1- SLICING TOMATOES
The other name of slicing tomatoes is a beefsteak. You can use slices of this type of tomatoes for garnishing your top of burgers and sandwiches.  The most available colors of tomatoes are red, yellow, and green. This easy to grow fantastic vegetable is disease-resistant. 
Better Boy and Celebrity are popular slicers but heirloom tomatoes are also good. If you want to grow them in hanging baskets or window boxes you should choose a variety like Romello. For beginners this fast-growing crop is ideal, you just need to feed and water them. Little maintenance is required for their growth.
Read More: Everything You Need To Know About Growing Tomatoes In Grow Bags
2- CUCUMBERS
Cucumber should be added to your list which should be grown in your garden. In the summer season, you should not worry about them because they can bear the heat of the season in the peak of summer days. the vines of cucumber sprawl across your garden. 
You can even train them onto trellis which enhances the look of your garden. It is important to know that bush types of cucumbers can easily grow in limited areas or even containers. If you have a small family a couple of cucumber plants will produce enough. The best time to grow cucumbers is in late spring after the last frost. 
Read More: How To Grow Cucumbers From Seed 
3- SNOW PEAS
Peas are a cool-season crop and you can plant it in early spring. You should always eat fresh peas because most peas convert 40% of their sugar into the scratch in a few hours in the refrigerator. You can easily grow them from seeds in moist weather. 
You can sow them directly in the ground from March to June and get these incredible fresh peas from June to August but they need support so it is good to use chicken wire or netting. This trouble-free crop surprised you with its flavor and the more that you pick them, the more you produce
Read More: How to Grow Peas in Raised Beds
4-RUNNER BEANS
If you like climbers you can grow runner beans as they trained onto a support frame or you can use wires. Water them regularly and keep in mind that they need plenty of space. You can sow these climbers from April to July and harvest after 2 months from the sowing. 
They can easily germinate and produce copious amounts of them with high levels of protein. If you have limited space in your garden then you can try the dwarf runner bean, Hestia. It is essential to pick them regularly. When your pods are ripe pick them as soon as possible because in this way the plant will keep producing more.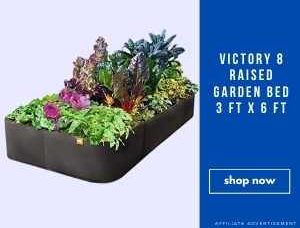 5- BEETROOT
The moist soil is needed for the good production of beetroot. You can sow seedling directly into the soil to about 5 cm apart and within a couple of months, you will get bright color vegetables for salad, pickling, juicing, and more. The sowing months for this vegetable is from March to July and you can harvest them from May to September. The popular variety of beetroot is Boltardy. The nutritious value is very high as you can get vitamin B6, manganese from this root. 
6- SPRING ONIONS
The best option for your vegetable garden is spring onions as you can grow them in pots as well as in the ground. You can sow them from March to July and harvest after 8 weeks. The growing period for this magical crop is very short. Spring onion can be used as a salad as its crunchy flavor can enhance the taste of your salad. If you grow onion with mint then it will help you to deter onion fly.
7- SALAD LEAVES
The whole summer you can enjoy the taste of salad leaves from your vegetable garden. You can harvest it within 3 weeks after the sowing. The crunchy leaves have fantastic flavor and texture, you can grow them from seeds in pots but a good quantity of water is needed for their growth. These plants produce leaves until the late autumn and you can enjoy the full summer season with these leaves as they will continue growing after harvest them again and again.
Read More: How To Grow Your Salad Greens Without A Garden?
8- RADISHES
Radish is a crunchy and delicious addition to a salad as you can get a good amount of copper, vitamin B6, magnesium, calcium, and fiber. You can sow it directly into the ground and will get this colorful quick-growing vegetable within a month. You can sow its seeds 4 weeks after the last frost. 
A little maintenance is required to grow this healthy vegetable, the best thing you can grow them in your container. The best variety of radish is French Breakfast but Rainbow Mixed is also good for salad or paired with hummus as a snack.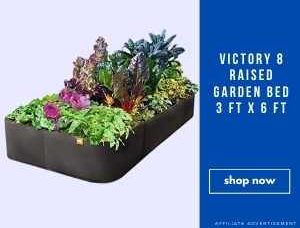 Read More: How to Grow Radishes From Scraps? 
9- POTATOES
Potatoes are a favorite of everyone you can say this is the number one vegetable crop in the world. By boiling and roasting you will be able to get the full benefit, you should avoid frying them. You can easily grow them in potato bags, bins, or in the ground. You can sow them in late February or March and harvest them from July to September. 
The shoots of potatoes need more compost when they come up. Regular water is needed for them when you see the foliage start to yellow and die back. Now the time has come to collect up your homegrown potatoes. You can't believe that potatoes are very easy to grow at home. 
Read More: How To Grow Purple Potatoes In Containers
10- SPINACH
You can plant spinach in late summer and harvest it in the fall. You can also make spring planting and at least six weeks of cool weather to harvest. The temperature of the well-drained soil must be 70 °F. The best variety of spinach is Olympia which is very easy to grow from seed. The smoothies are made from spinach or adding them into a salad, in any way you will love to eat it. 
Read More: Growing Spinach Indoors Under Lights
11- RED BELL PEPPERS
Red bell peppers are a good source of potassium and vitamin A. If you want to grow these in a container or pot, the depth of the container must be 8 to 12 inches. The hot season is preferable for the growth of peppers, in cooler regions they may never develop their color. You can use Insecticidal sprays to control the pests.
12- CARROTS
You can't deny the importance of carrots as a must grow plant's list. Carrot is the sweetest and crunchiest vegetable which can be eaten raw. You can easily get vitamin A, B6, and C with fiber and magnesium from them. Try to harvest at the perfect size. It is noted that carrots are very tasty when you harvest them at small sizes. If you leave them in the ground too long, you will get overly large and woody carrots. You should maintain the moisture of the soil and don't let the soil dry out because in that case, you will get bitter and fibrous carrots.
13- BROCCOLI
Broccoli is a big source of calcium, iron, and magnesium you can also get vitamin A, B6, and C from it. It is sun-loving, or you can say that cool-season crop. The best time for its growth is in the spring or fall. After harvesting the main head of the broccoli plant, it will often keep producing smaller side shoots which you can enjoy for months. It needs a site with full sun exposure with acidic soil of pH between 6.0 and 7.0.
Read More: How to Grow Broccoli in Your Raised Beds?
14- BRUSSELS SPROUTS
By adding brussels sprouts in your list you can get sweet, tender, and delicious flavor with tons of fiber, magnesium, potassium as well as vitamins A, B6, and C. They need a long growing season so suitable for fall and early winter harvest. These plants need regular water and you should cover plants with 10 to 12 inches of mulch. When the size of the sprouts reaches about one inch in diameter you can harvest them. Do not wash the sprouts before storing them.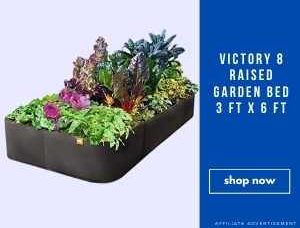 15- HOT PEPPERS
You can find a different variety of colors of hot peppers like yellow, orange, purple, and even brown.  The color of some chili peppers turns into red that is an indication of ripeness than hotness. One plant has the ability to produce many peppers during the growing season due to which you should give them a place in your growing list of vegetables.