Gardening is a tough hobby as compared to others, for example, stamp and ticket collecting, dancing, reading books, singing and others do not want your full time and attention. For stamp or ticket collection, you have to just buy them from the market and arrange them in your album. 
When we talk about reading books, just buy or take from your friend and start reading, when you are free. For dancing, you have to take one or two-hour daily class and that's it. But in gardening, you have to work without seeing day and night. To grow plants is just like bringing up a child. It needs full attention and your time.
You need a proper plan to set up your productive garden. To maintain the fertility of the soil, prevention from pests and weeds, the arrangement of proper sunlight, temperature, installation of the water system and best decisions according to your climate is not easy and manageable tasks for you if you are a garden lover
When you start gardening, your purpose should not, just to grow flowering plants in your garden. But you get fruits and vegetables for your kitchen. You can not deny the freshness of the food you get from your own garden.
When you buy them from stores, they are not as fresh as you grow. It demands your effort, but these healthy fruits and vegetables give you energy for this hard work and you endure all hardships and problems for growing them.
After making decisions necessary decisions regarding soil, water, sunlight, drainage, and in-ground or raised beds, the question arises in your mind that is which types or kinds of vegetables you can grow in your garden. You will have to carefully research n it which plants are suitable to grow in your area. Climate has a very important effect on plants.
Why do I grow a"Vertical Garden"?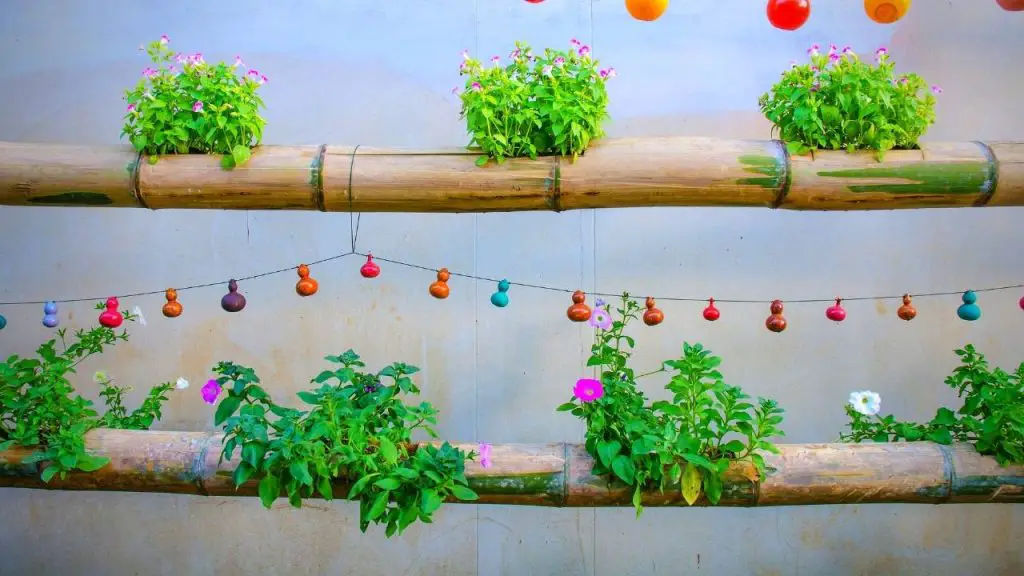 There are so many reasons that you want to grow vegetables vertically, these are
You want to grow more food in less space. A vertical Garden uses a limited space for planting.
You want to reduce soilborne diseases. This way of gardening minimizes the risk of pests. It also protects the plants from damage due to pest which dig up the outdoor gardens
Aesthetic visual appeal can be created by vertical gardening. If you want to transform your wall or any empty space into something aesthetically pleasing and creatively stimulating, vertical gardening is the best way for this purpose.
Easy to harvest, pruning, watering, and fertilizing. It is a convenient way to grow plants. 
In vertical gardening, you can get the full exposure of sunlight and air which results in healthy plants of your garden
You can grow different kinds of plants. It includes decorative and vegetable plants that show your aesthetic sense.
The above-mentioned benefits of vertical gardening make your mind to adopt it. Vertical Gardens not only look impressive but will also make you feel more comfortable in your environment by taking into nature's inherent and calming power.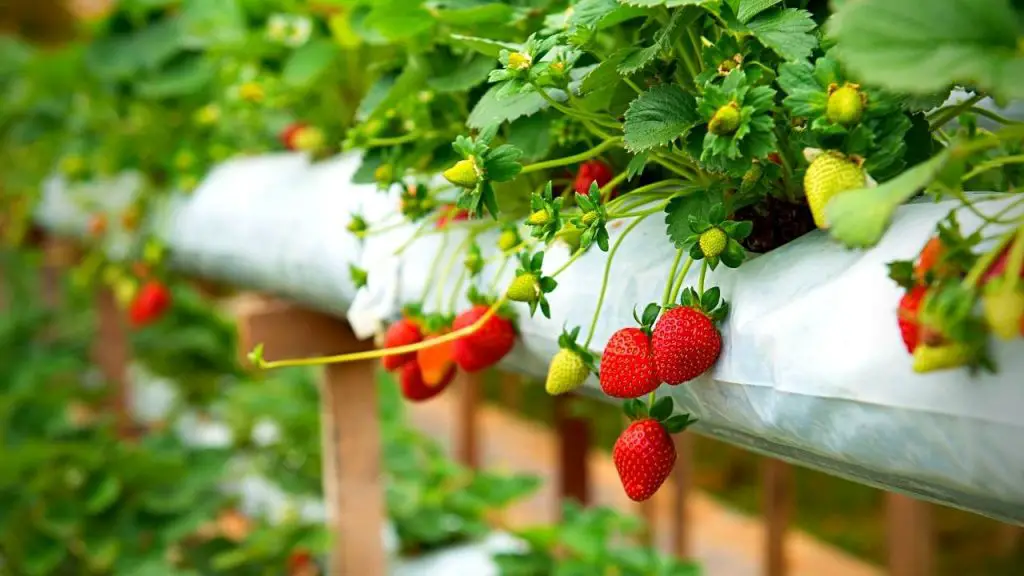 Urban gardeners or those that don't have yards but want to grow their own food vertical garden is the best option for them. Vertical Gardening is gaining immense popularity nowadays. Vertical Gardening is a technique that is used to grow plants on a vertically suspended panel. 
This type of structure is very unique and can be free-standing or attached to a wall. If you do proper planning this vertical gardening can be turned into your kitchen source, If you know what to plant in your garden. 
Almost one century ago if we observe all the people grew their food according to their needs. The fresh vegetables and fruits vertical Garden is a large panel to maintain and it will provide a green color to any environment. Vertical Gardens show your creativity and it will become the centerpiece of your home. 
You can grow different kinds of plants in it like flowering plants, vegetables, greens, fruits, and herbs. Now we will discuss one by one which type of plant is best for your vertical garden or information about the food you can grow in your garden.
Strawberries
Strawberry is a very delicious and tasty fruit especially, the children like it very much.  It is used in many dishes, it is the most important ingredient of fruit salad. You can easily grow it in your vertical garden even in the balcony or indoor. 
By maintaining sunlight, temperature, water, and mix soil, it will give you a tasty outcome. This plant enjoys vertical life without much fuss and their hanging fruit makes for easy picking. Just take out seeds from this fruit with the help of a toothpick and carefully sow it in the soil and within a few weeks, you will see the magic.
---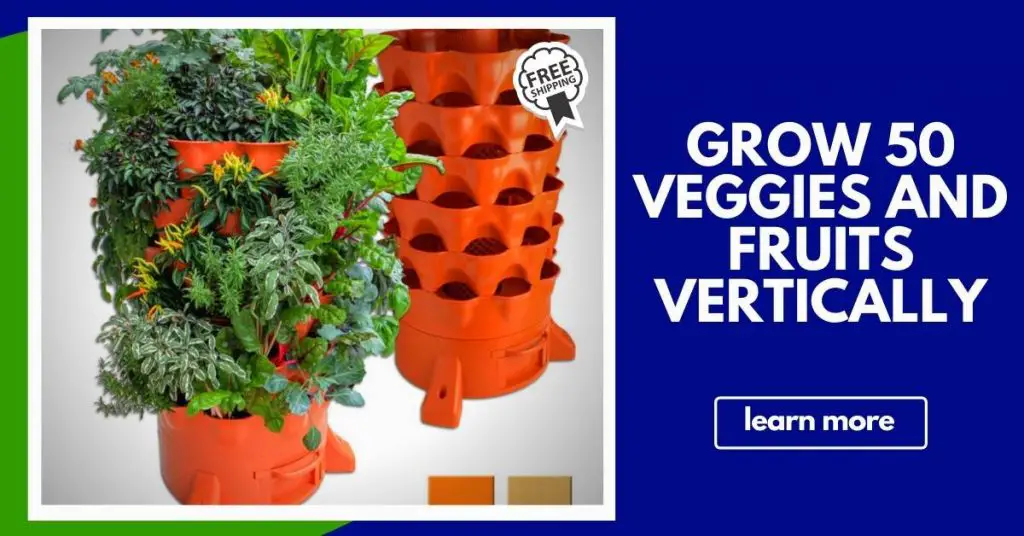 ---
Garlic
Garlic is very beneficial and healthy without it cooking is not completed. We cannot count the advantages of it. It is an important part of our vegetable list whenever we buy vegetables from the market. There are two types of garlic, hardneck, and softneck. 
Hardneck is suitable for planting in cold areas and softness is suitable for warm areas. This miracle vegetable can be grown easily with its clove. I am surprised to see this superfood can also grow only in water, Indoor. Sow the sprouting clove at a proper distance in the soil and you will get fresh garlic from your own garden very easily.
Cherry Tomatoes
This vegetable has the ability to bear the sunlight hours and hours. It grows very fast and suitable for a vertical garden. This plant starts giving flowers in about a month. After that, you will see green fruits appear in the plant. 
Soon, you will be able to get full-blown cherry tomatoes in a few weeks. A ripe cherry tomato will come off its stem very easily and you have to wait for a day, so hold off on picking them until they are ripe. Pick individual fruits every day for the best results.
Also Read: How To Grow Tomatoes In A Vertical Garden?
Pole Beans
Beans are one of the best vegetables which are easy to grow and active climbers. Bean lovers like to grow it because of its better flavor. It takes longer than Bush beans to grow but once the vines begin to produce, harvesting is easy. A single bean plant can yield several pounds of beans. If you continuously harvest it, then new flowers grow and promote longer living vines.
---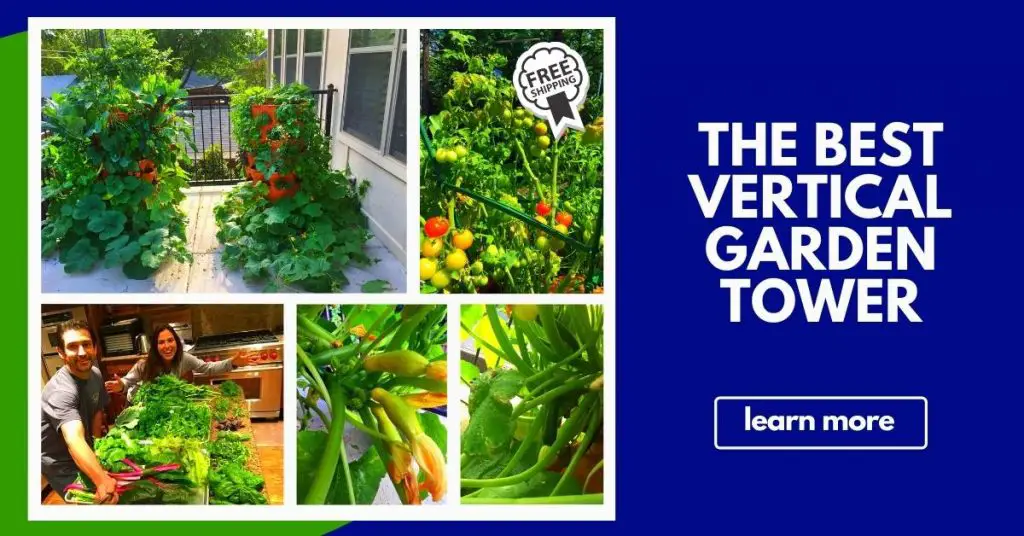 ---
Mint
All the varieties of mint are fully fragrant. Mints are used as garden accents, ground covers, air fresheners, and herbal medicines. Mint does not need proper sunlight and care. They are shallow-rooted and easy to pull out. It is very easy to grow it, just take 6 inches cuttings of rooted stems and plant them horizontally in the soil.
Onions
You can't deny the importance of onion in your kitchen. Onions come in a wide variety of shapes, sizes, and colors. The white, yellow, or red bulbs range in size from small pickling onions to large. It can easily grow in dry conditions if it is possible to provide only one inch of water each week. It is very important to give them water right to its root.
---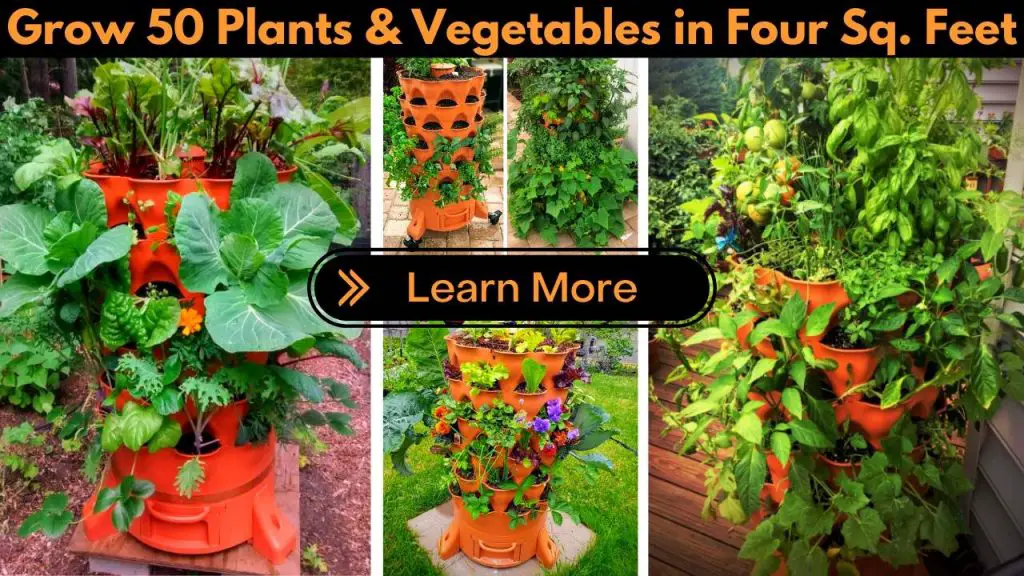 ---
Lettuce
Lettuce has shallow roots and it is suitable for vertical gardens. No large space is required for their growth and the suitable weather for its planting is warm for a fall garden. Transparent head lettuce in rows 12 to 18 inches apart with 10 to 12 inches between each plant. 
You don't take lettuce to develop deep roots.  In fact, you want to encourage leaf growth over rooting.  Lettuce can be harvested any time after true leaves form. For the best quality, better to pick early than late as letters allowed to grow too long may be bitter and tough. Try to harvest it in the morning when the leaves are crisp, sweet, and full of moisture.
Cabbage
Cabbage like the cool season to grow. Cabbage can be challenging to grow for the beginner gardener, it works like a magnet for some types of garden pests so it is very difficult for beginners to handle them. Rotating the cabbage crop every few years avoids the build-up of soilborne diseases. 
The planting season for cabbage is quite long. Early cabbage should be transplanted as soon as possible so that it can mature before the summertime heat. If there is a thought in your mind about the time when you plant cabbage, then you should know that different varieties are available at different maturity times, so you have plenty of time to harvest it all summer long.
Cucumber
You can grow cucumbers in the warm season because it needs a lot of light. It is necessary for cucumbers that its soil must be fertile, you have to add compost and manure before planting it. You should maintain the moisture of the soil, so the growth of the cucumber will be well. 
No summer garden is completed without cucumbers. You face no difficulty to grow it in your garden as it is very prolific. If you want good production of your cucumbers then you have to focus on the availability of sunlight, moisture, and fertility of soil then you will be able to get the perfect output of your plant. You have to work on the supply of water because it needs plenty of water to retain the moisture in the soil plus organic matter.
Check out the world's best vertical garden to grow 50 veggies, herbs, and fruits without any garden. Here is the complete review of the beautiful vertical garden.  
This article will help you to decide which kind of food you want to grow in your vertical garden? Focus on your location, environment, and availability of resources then you can easily decide the type of plant for your kitchen.
Also Read: How To Grow Your Salad Greens Without A Garden?