You can decorate your house with plants. These plants not only embellish your living area but bring you close to nature. The greenery and the beautiful flowers soothe your eyes and freshen your mood. 
Most plants purify the air you breathe in. Most of the plants are so expensive, especially big plants and unusual varieties. It doesn't mean you have to live without adding greenery to your house. 
A houseplant swap can solve your problem.  Houseplant swap is an event where you can exchange plants with other gardeners. This can be done anywhere or any place such as a public place, someone's home, or a community garden.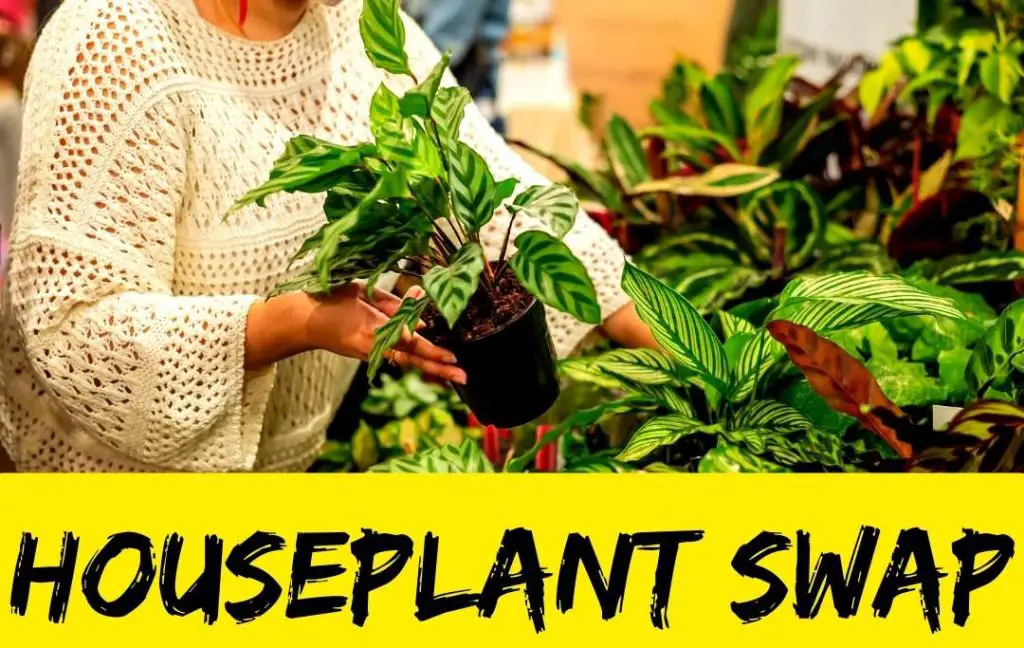 This is the best way of sharing plants, seeds, and cuttings with fellow gardeners. After exchanging plants with others you will get those plants that you may not have.
There are many advantages of plant swapping. You can meet new plant lovers and exchange different species of plants with them. You will get the following benefits when you participate in our house plant swap.
This is a cost-effective way of getting new species of house plants. 
You can meet new plant buddies and also share tips and tricks with them. This is our easy way of learning gardening techniques from green thumbs. You will get all the information about the plant that can grow well in your area.
When you meet people who have similar interests then you will get knowledge from them. This is a great chance to bring the gardening community together.
Houseplants swap is best for your community and planet. This will encourage people to grow more plants and add greenery to their living area. If you use air-purifying houseplants then they will improve the quality of the air you breathe in. In the same way, some plants can be used to reduce your stress and improve your health.
You will find a houseplant that is not available locally.
If you want to participate in a houseplants swap then you need some plants for this purpose. You can simply take some cuttings or seeds from your plants. 
You can also propagate your current plants with cuttings and make new plants and use them in houseplant swaps. Healthy and pest-free plants are welcome by everyone. 
The basic rule of every house plant swap is to bring pest-free and healthy plants. Unusual and trendy plants will get the attention of other gardeners quickly. 
What Are The Best Plants To Swap?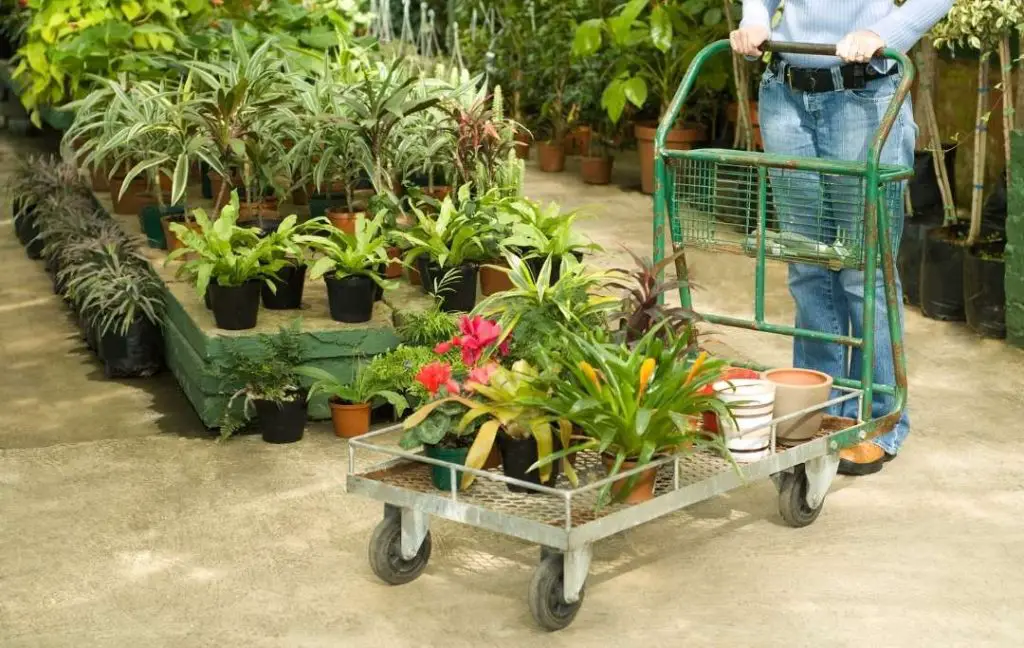 You should use pest-free and healthy plants for this purpose. Planters, seeds, and cuttings can be used for houseplant swaps.  Succulents, pothos, jade, spider plants, and dracaena stalks are popular houseplants that can be used for a swap. 
The type of the plant depends upon the time of the year in which you are swapping. Different shapes and sizes of plants can be used in a houseplants swap. 
Cuttings or starts and baby plants or pups should be encouraged by your fellow growers. You can use potted or bare-root plants in the event. You can also trade seed packets with other gardeners. 
How To Connect People For Houseplant Swap?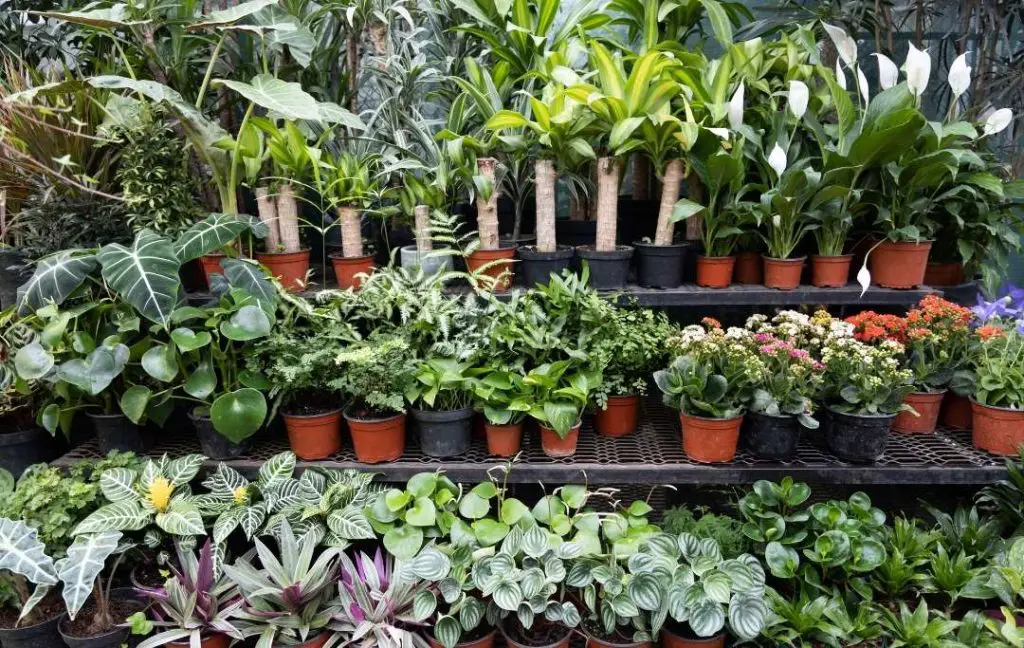 The following are the simple steps for preparing yourself for participating in a houseplant swap. 
STEP 1: CHOOSE PLANT OR CUTTING FOR SWAP
Before participating in the swap, you should research what type of plants are in the swap because it is difficult to find someone who exchanges your pothos for a variegated Monstera. The plant you get in the swap has a similar value to your plant. 
STEP 2: PROPAGATE
The plant you want to swap can be easily propagated with a fresh or rooted cutting. If you select a fresh cutting then it will take some time to turn into a new plant. 
On the other hand, rooted cuttings will successfully produce a new healthy plant. You should very carefully select the cutting. The cutting should be healthy otherwise it will rot and you will get nothing. 
Fill your pot with high-quality potting mix and plant the cutting in it. Place your pot where it gets full sun exposure. Make sure your plant gets water on time. If you provide a suitable environment and fulfill all the requirements of the plant then it will be healthy. 
STEP 3: HOW TO SWAP WITH OTHERS
The question arises in your mind about where you can swap your houseplants. Social media is a great platform where you can connect with people who are interested in gardening.  
There are different groups on Facebook where you connect different gardeners and new growers. You can also get information about different events of swap that are held nearby. 
There are different sites where you can also find people who have common interests. Instagram is also another source of finding people who want to exchange plants with you. 
You can easily search the name of the plant you want in the tags section. You can also post about exchanging the plants. It may happen that not everyone will respond to your post.  But sooner or later you will meet the right people. 
STEP 4: MAKE A PLAN
When you find someone willing to swap his or her plants with you then you can easily communicate with each other and exchange information about your plants or cuttings. 
Meeting you can fix a meeting point and swap your house plants. If your fellow gardener is living outside your country then it is possible you can ship the plants easily. It is a legal way of swapping.
STEP 5: PREPARE YOUR PLANTS FOR SHIPPING
It is better to ship your plants on Monday or Tuesday otherwise your plant will be stuck in the office over the weekend. Without sunlight, your plants can not live so this is a stressful time. 
Your plants should be reached on time so they can survive. You should wrap your plant in a wet paper towel. Now place your wrapped plant in a plastic bag and secure it with the help of packaging tape. After that place it in a box carefully on some sort of cushioning material.
When your plant reaches you It will be sad and droopy. Water will make your plant happy, give your plant some time, and after that pot it up in a high-quality potting mix. 
---
Read More About Houseplants:
---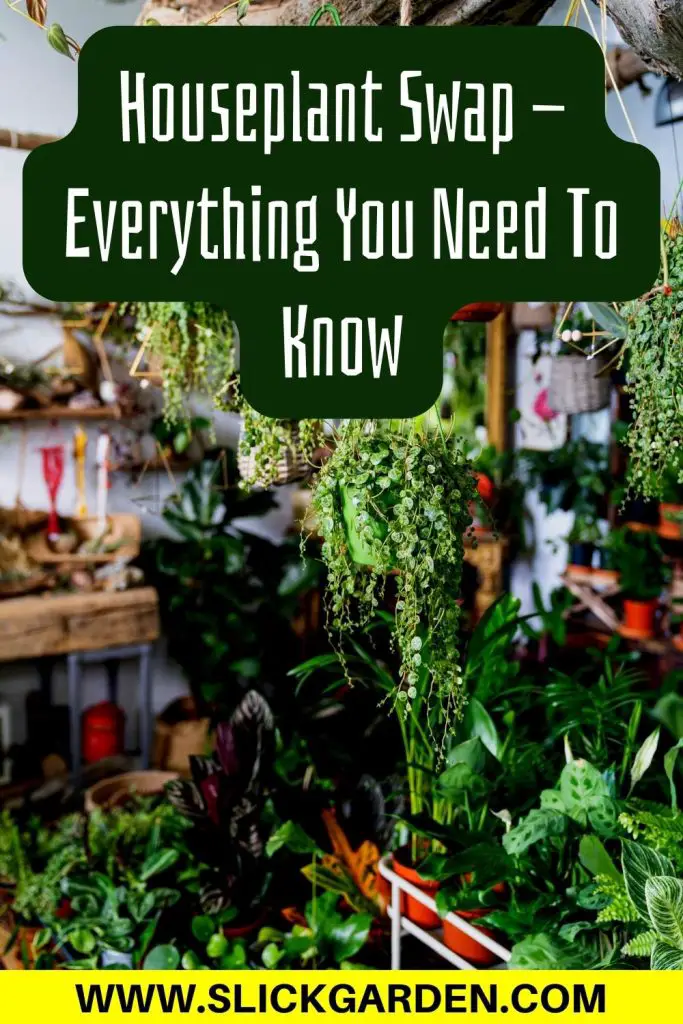 ---
How To Organize A Plant Swap?
There are many rules for organizing a plant swap. For example, a pest-free and beautiful plant should be used in a swap. You can bring two or more plants with you for trade. 
It is better to participate with more plants in a swap because sometimes it happens fewer people are interested in your plants. If you have a large variety then swapping becomes easier. You can organize a house plant swap after following the steps.
STEP 1: GAUGING INTEREST
The first step is gathering the people who have an interest in houseplants swap. As it is mentioned, social media is a great source of finding people who have similar interests. 
You can post in different Facebook and Instagram groups about the swap. There are a lot of gardening groups on Facebook where you can gather people. The people who want to exchange their plants will come and message you. You can also tell your family and friends about this event. 
STEP 2: FINDING A SPOT TO HOST
 Now the next step is to find a place where you can arrange a house plant swap event. You can also connect with any local business that organizes community events. 
They will help you arrange a place where you can organize plant swap. Spring is the best time when you can arrange such an event as this is the best time for planting the cuttings or new plants. People will take more interest in your event as most the gardeners take interest in such events. 
STEP 3: IDENTIFYING IN-KIND SPONSOR
When your day, time, and place are decided then you can contact any sponsor who provides drinks and food to the people. In-kind, sponsors are companies that are willing to support your event. You can contact them for these purposes. 
STEP 4: TICKETING
You can fix a nominal fee for entering the participants in the event.  Make sure the tickets should be affordable. If the event is free then you have to bear the expenses of this event. 
This amount will help you to support your event and your sponsor will come to know how many salads and drinks they have to provide.
STEP 5: FINDING PARTNERS
You can also find partners to make your event more special. Any planting selling company or local nursery might be interested in your houseplant swap. 
STEP 6: SELLING TICKETS
After setting your date, location, partners, sponsors, and ticket pricing. Now the next step is selling tickets. You can create an event page on Facebook, Instagram, and other social media platforms. 
STEP 7: PROMOTE THE EVENT
Promotion of your event is very important because most people will come to know about your houseplant swap. More the people hear about the event then there are more chances of your event to be successful. Your partners and sponsors also take interest in the promotion. 
You should share all the information about the event on Facebook, Instagram, and Twitter groups. 
STEP 8: THE DETAILS
You should be careful about the minor details before the event. You should use tags and markers so everyone can see each other's names. napkins, drinking cups, and plates are very useful in the event. in a house plant swap, people should be directed to the bathroom.
STEP 9: CHECK EVERYTHING IS READY BEFORE PEOPLE START COMING
You should come early to the event and everything is ready before people start coming. It is suggested that you should go to the houseplant swap about 2 hours earlier. 
So you can rearrange the furniture and get the camera set up. You can ask your friends and family to help and take part in organizing.
STEP 10: ENJOY
The last step is very important because you will enjoy the event in it. You can meet your fellow plant lovers and exchange plants with them. 
Read More About Houseplants: