The presence of plants in your bedroom can boost your mood, increase your productivity and reduce your stress level. Most of the plants can purify the air in your living room which is good for your health. 
The toxins such as formaldehyde and benzenes can pollute the air which is present in your home. Air purifying plants can help to reduce the pollutants from the air and make the air healthier. 
Plants can absorb all the harmful gases from the environment through the pores in their leaves. In this way, they will filter and clean the air you breathe.
Should You Keep Plants In The Bedroom?
The plants will add beauty to the place where you keep them. But the question arises:
Can you keep the plants in your bedroom? OR Is it safe because plants can be harmful as it releases carbon dioxide at night?  
Some people think that it is harmful but on the other hand, some people believe it is beneficial. Plants also release carbon dioxide during the respiration process as humans do and during photosynthesis, they release oxygen which is beneficial for us. 
The best solution to this problem is that you can choose those plants which release a small amount of carbon dioxide. A few house plants only release large amounts of carbon dioxide which can cause suffocation problems. 
Which Plants Are Best For Decorating Your Bedrooms?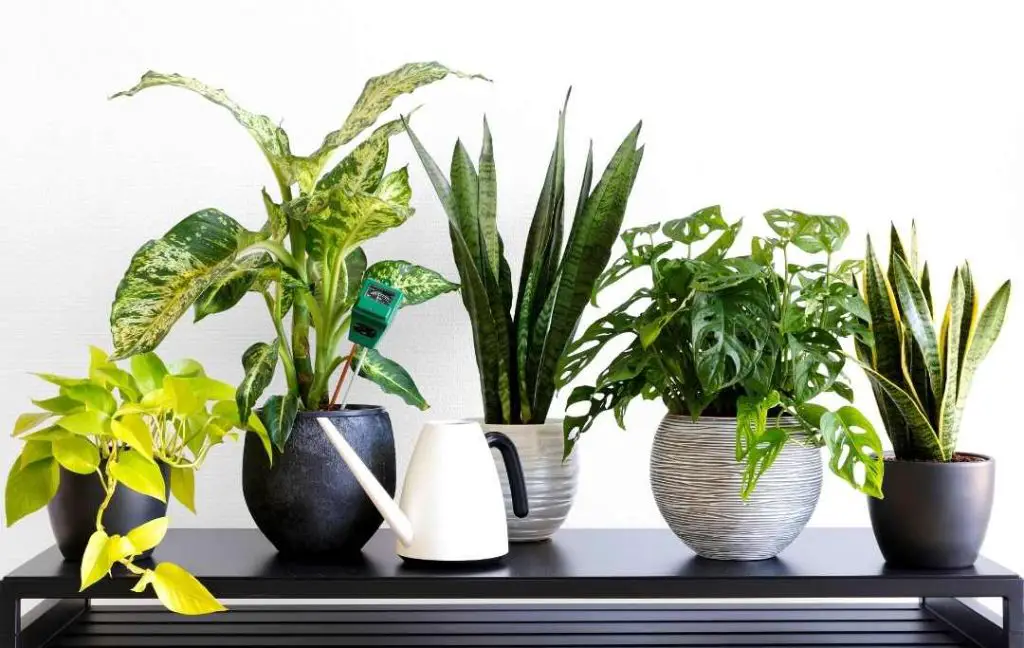 Following is the list of the plants which you can use for decorating your bedroom. Plants add a nice touch of decor and bright energy to any indoor area. 
You should choose those plants which not only decorate your bedroom but also purify the air. Some plants have the quality to filter and clean the air which is very healthy for you. Take full advantage of beautiful plants and embellish your bedroom with natural beauty. 
1- SNAKE PLANT
Snake plant is a hardy plant and it needs low maintenance which makes it perfect for your bedroom. This plant can convert carbon dioxide from your bedroom into oxygen at night. 
In this way, it will filter the breathing air of your bedroom during the day and night. This plant needs indirect light and water occasionally.
2- ENGLISH IVY
This is another beautiful plant that can decorate your bedroom as well as absorb formaldehyde, xylene, benzene, and toluene from the air. You should avoid indirect light and regular water to English ivy. You can place it anywhere in your bedroom.
3- GOLDEN POTHOS
This plant is just like the heart that leaves a philodendron. Photos is a trailing plant and it can filter carbon monoxide formaldehyde, benzene, and odor from the air very effectively. 
Besides this, it needs little maintenance and grows very fastly. Make sure your pothos plant gets moderate light and regular water.
4- SPIDER PLANT
You can decorate your bedroom with a spider plant aesthetically.  It depends on you how you are using this plant in different ideas of decorating. 
If you grow it in a hanging basket or planter then it will easily propagate and enhance the look of your bedroom. It can also purify the air from the pollutants like formaldehyde, xylene, carbon monoxide, and benzene. 
Bright to moderate indirect light is best for this plant. When your plant is young you can water occasionally after one year it needs moderate water.
5- RUBBER PLANT
If you are planning to decorate the corner of your bedroom then a rubber plant is the best option for this purpose. This is a low-maintenance plant that has striking forest green leaves. 
It can also improve the breathing air of your bedroom and work as a purifier. The large leaves of this plant will add beauty to your bedroom. When the soil of the plant is dry then you should water the rubber plants. Moderate to low light is needed for its better growth. 
6- PEACE LILY
This is a flowering plant that has beautiful white blooms. Whatever place you choose for this plant in your bedroom will give an extraordinary look. It also can purify the air and absorb acetone vapors from the air. 
One thing you should keep in your mind is this is a poisonous plant so you should keep it out of your children and pets. Moist soil is needed for peace lilies so water your plant when the soil is dry. Moderate to Bright indirect light is best for this plant.
7- ALOE VERA
The special thing about your aloe vera plant is that it releases oxygen at night which makes your sleep perfect. This is the easiest plant which needs little maintenance. 
This plant will not take too much time as it can live without water for up to 3 weeks. This is a succulent plant that has medicinal benefits. The bright indirect light is needed for its perfect growth.
8- ARECA PALM
This is a tropical plant that can adjust to an indoor environment. This plant will help to remove toxins from the air. It can also remove carbon dioxide so you will get fresh here for breathing. Make sure your Areca palm plant gets bright but indirect light in the room makes the soil moist by watering regularly.
Buy Indoor Plants Stand On Amazon
How To Decorate Your Bedroom With Plants?
The verdant leaves of the plants will add aesthetic value to your room. These green and breathing decor are amazingly beneficial for your health. After adding the green beauties, your bedroom will become personal heaven. 
Your bedroom will become your favorite place in your home where you always like to spend more time. Decorating with plants is a simple way to make your space attractive. 
Now we are going to give you some interesting and creative ideas for renovating your bedroom with those plants which you like most. You can also use your creativity to brighten your room with these green heavenly beauties. 
Hope these ideas will help you a lot in giving your bedroom a natural look. Choose any idea which you think will work great according to your bedroom. 
1- Create A Corner For Plants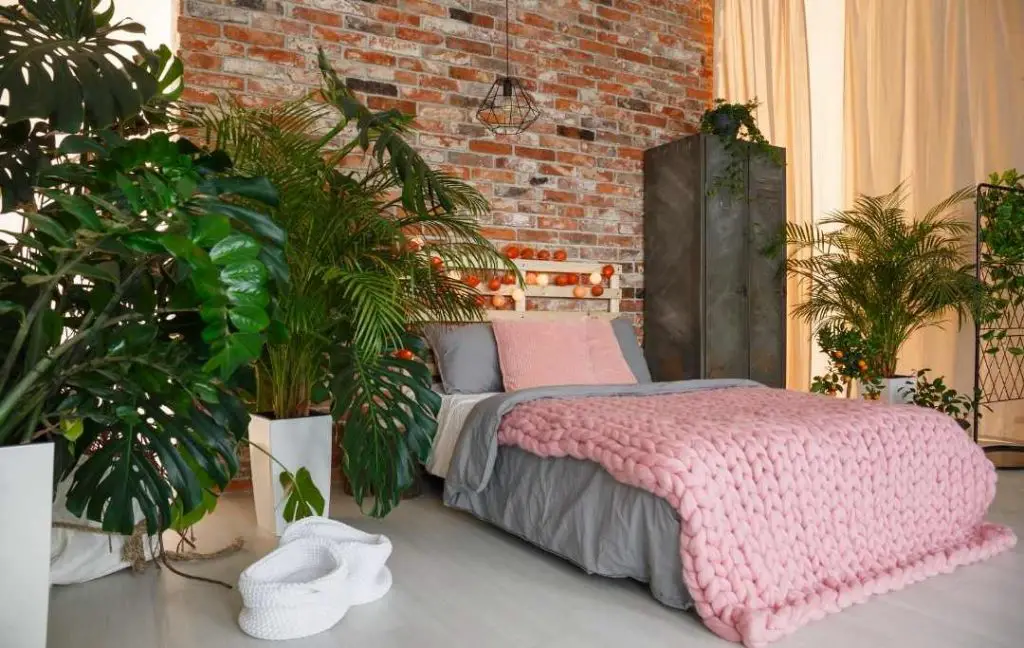 Plants attach ourselves to nature and bring positivity in our life. The presence of plants in your bedroom will reduce the anxiety in your personality. 
If your bedroom has an untouched or unused corner then you can decorate it with beautiful indoor plants. You can convert this useless area into an attractive corner with the decoration of green plants. 
You can place tall and small pots on a table to decorate the corners of the room. When the plants grow they will enhance the beauty in that area. 
2- Deck Up Your Window Sill With Tiny Pots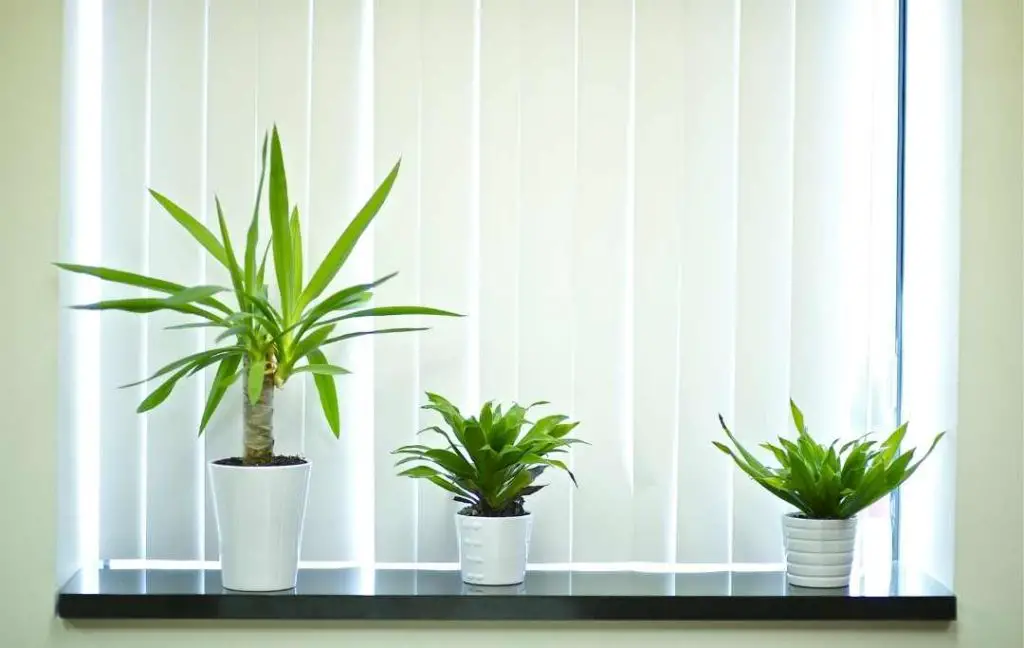 If there is a window sill in your room then you are a lucky one because you can decorate your window sill with different tiny pots. You can take terracotta pots and paint them with bright colors. 
This will show your aesthetic sense and creativity. As windows still receive sunlight that's why you can also choose those flowering plants that need more light. After decorating the window sill of your bedroom with beautiful plants, the look and view of your room will be changed.
3- Add Mini Plants To Your Bedside Table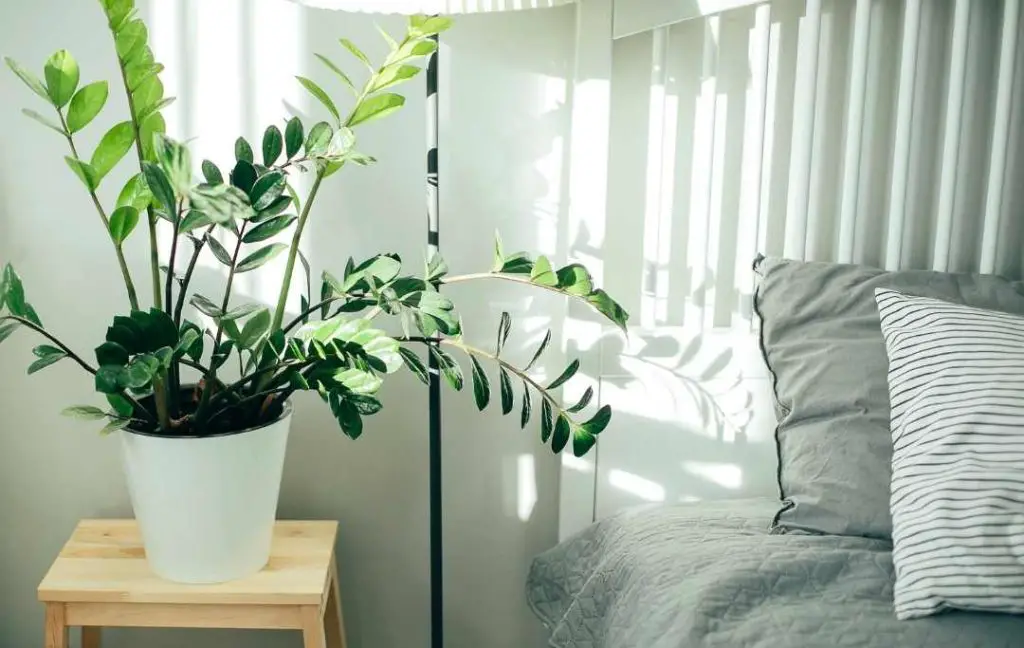 You can decorate your bedroom by placing mini cactuses or terrariums. The beautiful mini-plants will make a bedside table focal point in your bedroom. 
The colorful planters will refresh your mood when you see them after waking up. It is best to decorate your bedroom with plants rather than with artificial decoration pieces. 
---
Read More
---
4- Add Plants Above Almirah And Dressers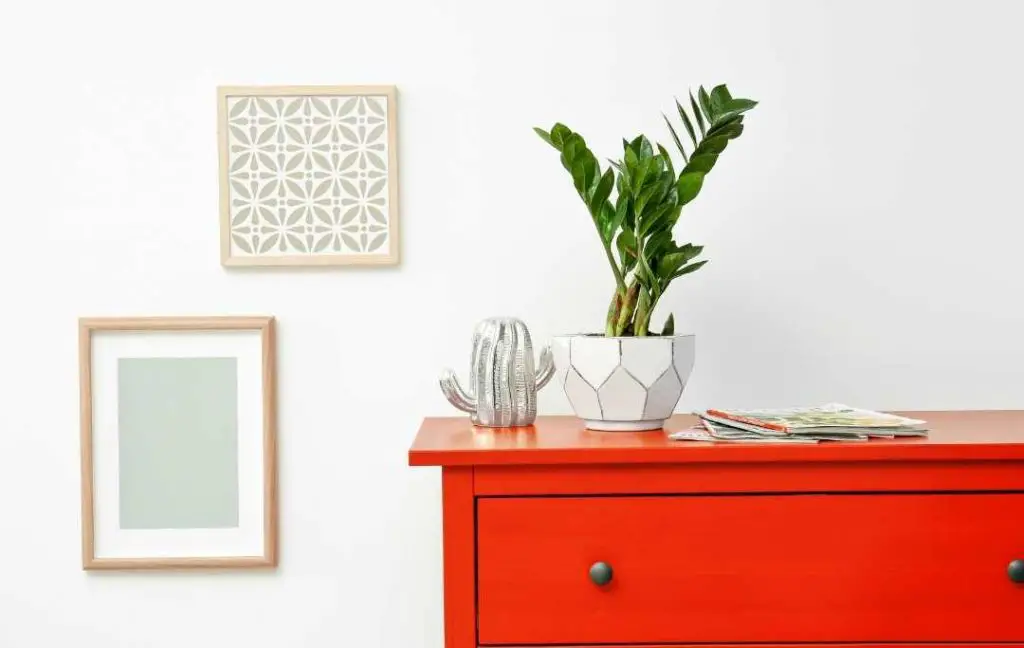 Mostly the top of the almirah remains unused; this is a great place for placing the beautiful flower pots. If your room is small and you have children and pets which can ruin your pots and plants. 
In this situation, this is the best place to keep them out of reach from kids and pets. The other interesting places are the dressing table, side table, or vanity tables. Instead of using decoration pieces on these tables, you can add beautiful mini pots. They will create a natural effect on your mood. 
5- Plants On Floating Shelves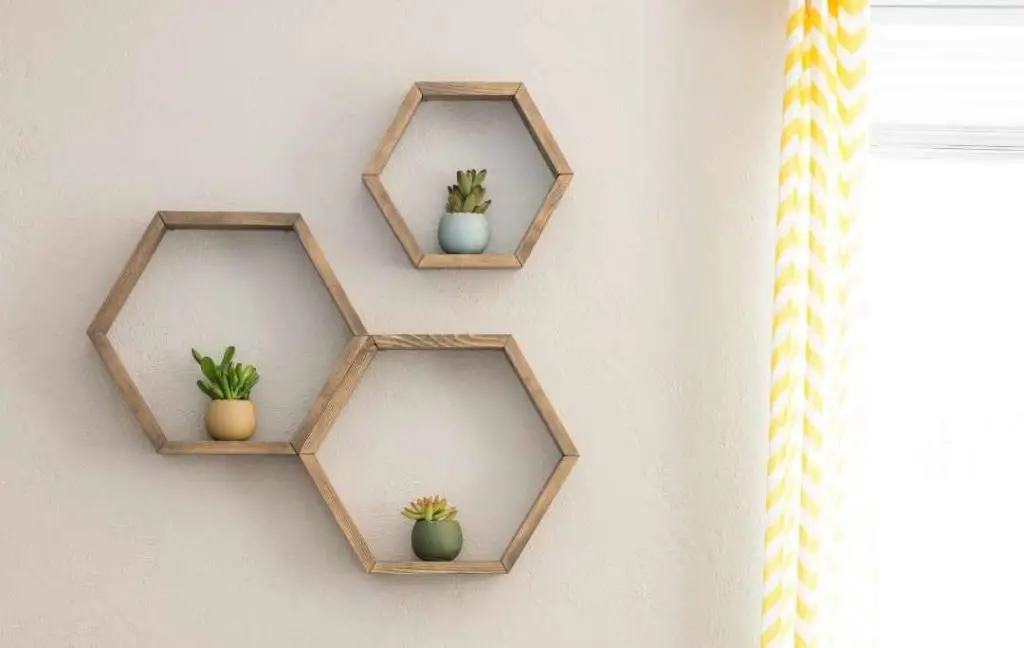 If your room has shelves and bookcases then you can use plants for displaying. In case your room has no shelves or side tables you can try a hanging shelf or plant hangers. 
They can suspend from a nail head in the wall. This will also create an elegant look in your room. Using floating shelves is a unique idea for decorating your room. Use those plants which require less maintenance. 
6- Line A Wall Or Window With Greenery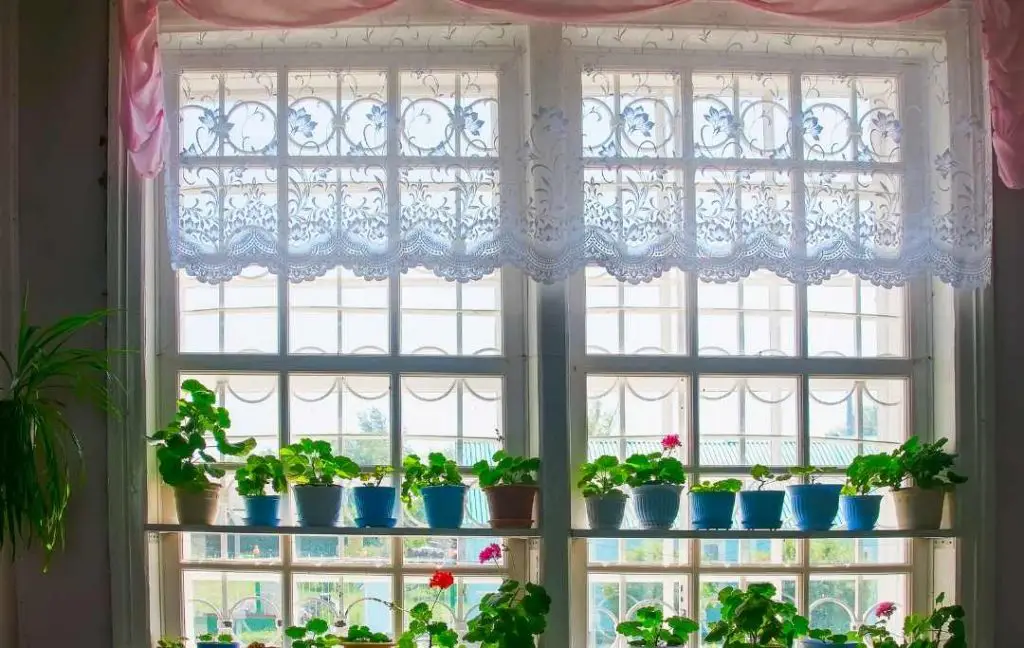 You can use small pots and planters to line up your bedroom window.  If your room is large enough and there is space along a wall then you can fill this area with planters. 
You can use such plants that can grow in height like rubber plants.  You can also grow pothos which can train on the walls of your bedroom. Such vining plants can fill your walls and give a lively look. 
Buy Indoor Plants Stand On Amazon
7- Use Branches Or Cuttings Of Plants For Growing In Water Not In Soil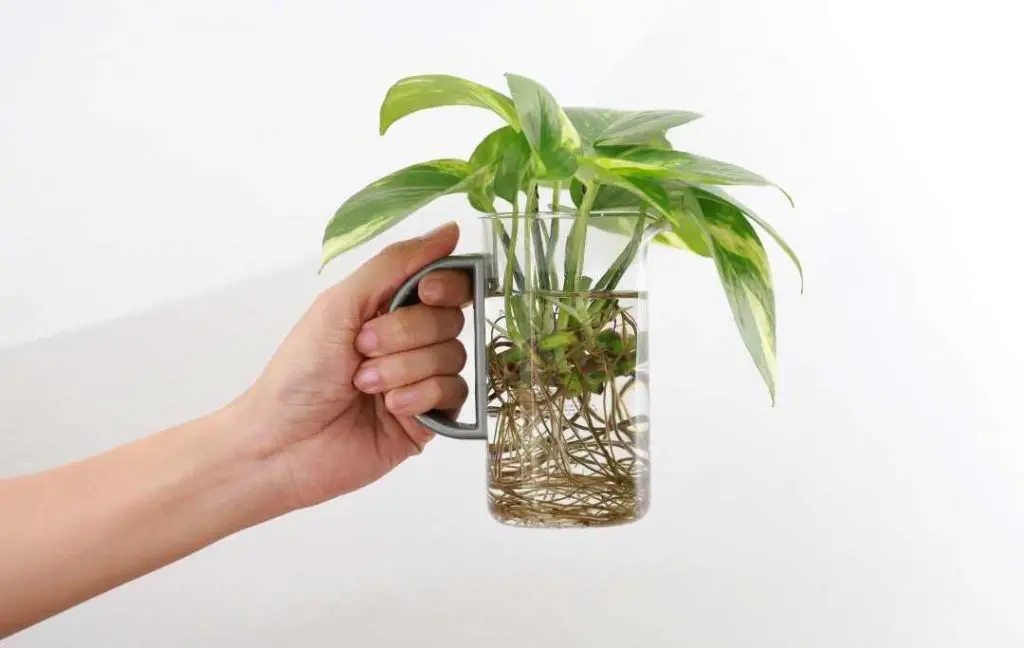 If you don't want to bring soil into your bedroom then this is the best idea for growing plants. Water is also a great medium for growing plants. 
You can use it instead of using soil. Pothos will grow very fast in the water and give a lively look. You just need the branch or shoot and put it in a vase or an attractive jar. 
8- Use A Bench Or Chair For Decorating Plants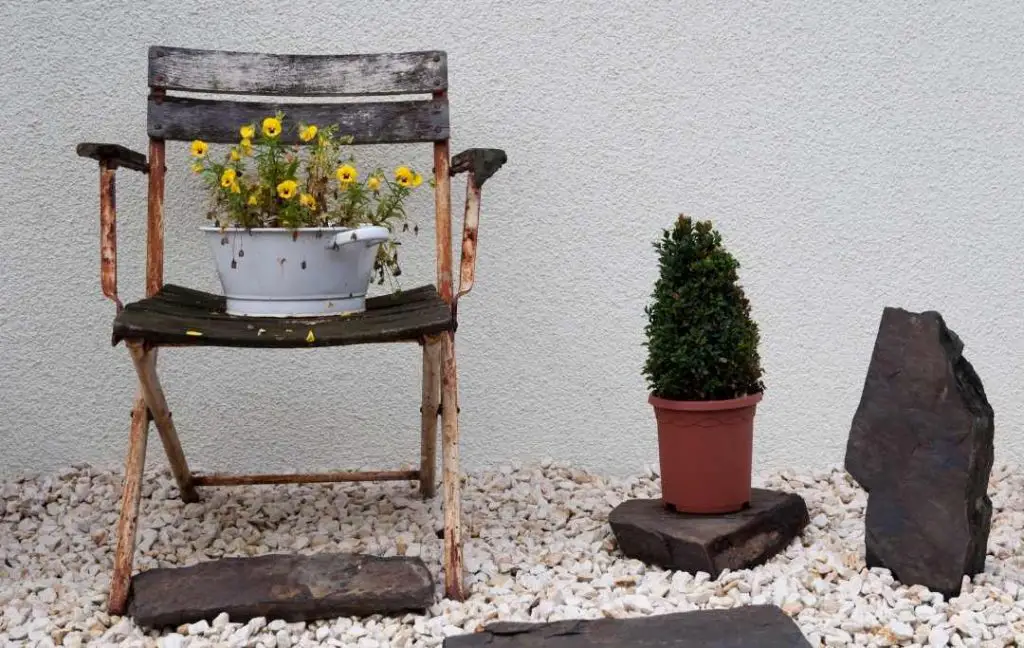 If you don't want to place the pots on the floor and there is no space on your side and study table then you can use a bench or a beautiful chair for decorating your room with plants.
9- A Large Plant Next To The Sofa In Your Bedroom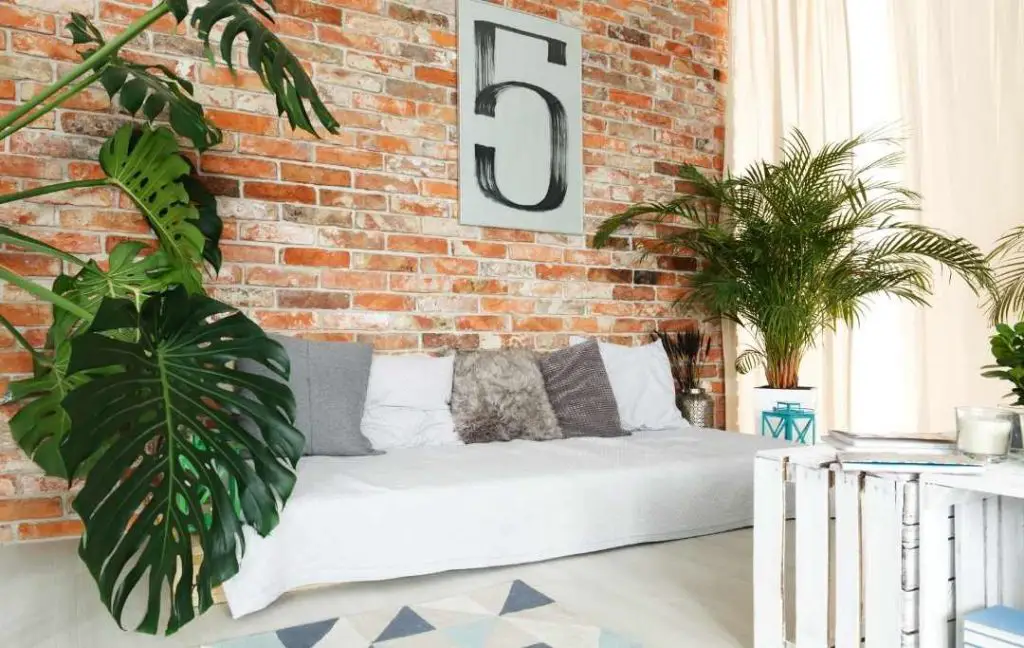 If you have a sofa in your bedroom then you can place a large plant next to it. Most people neglect this area and you can fill this space with greenery. Remember the plant should be tall enough so it will give an elegant look. The size of the plant should be taller than your sofa.
10- Accumulate Plants In Your Bedroom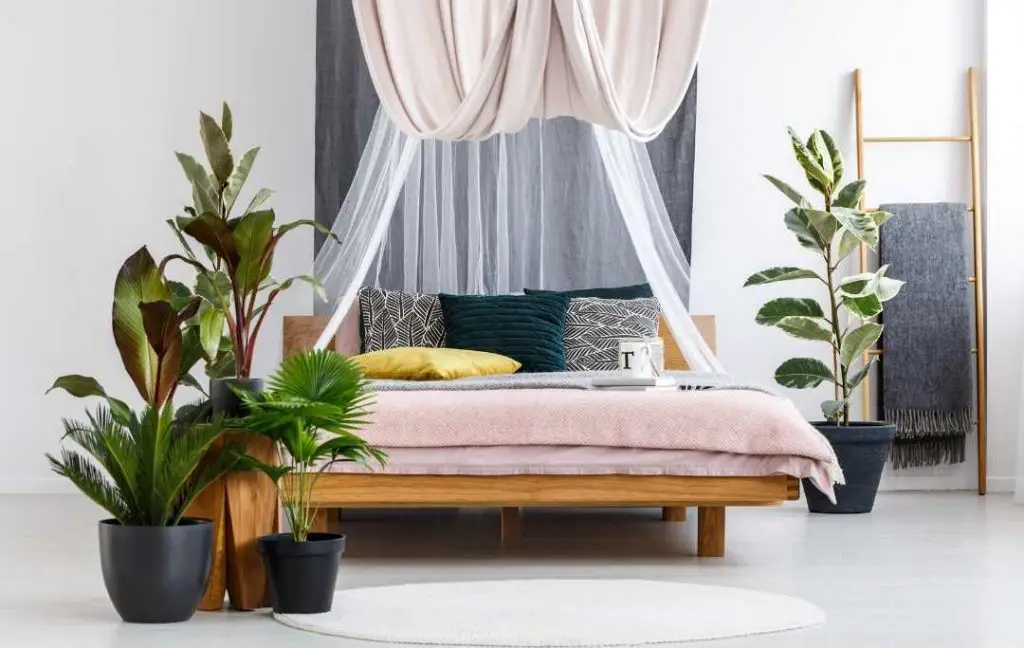 Don't place a single plant in your bedroom because it will seem sad. This is best to accumulate some plants together. It will also create volume and give a beautiful effect. 
You can use different sizes and types of plants in a particular area of your room. You can also create a jungle of cactus by growing them in terracotta pots. 
Buy Indoor Plants Stand On Amazon
Read More