If you are looking for the best perennials for your garden then peonies are the best option. You will get beautiful blooms from spring to summer. There are a lot of reasons for choosing peonies for your gardens such as trouble-free nature, mesmerizing fragrance, and spontaneous beauty.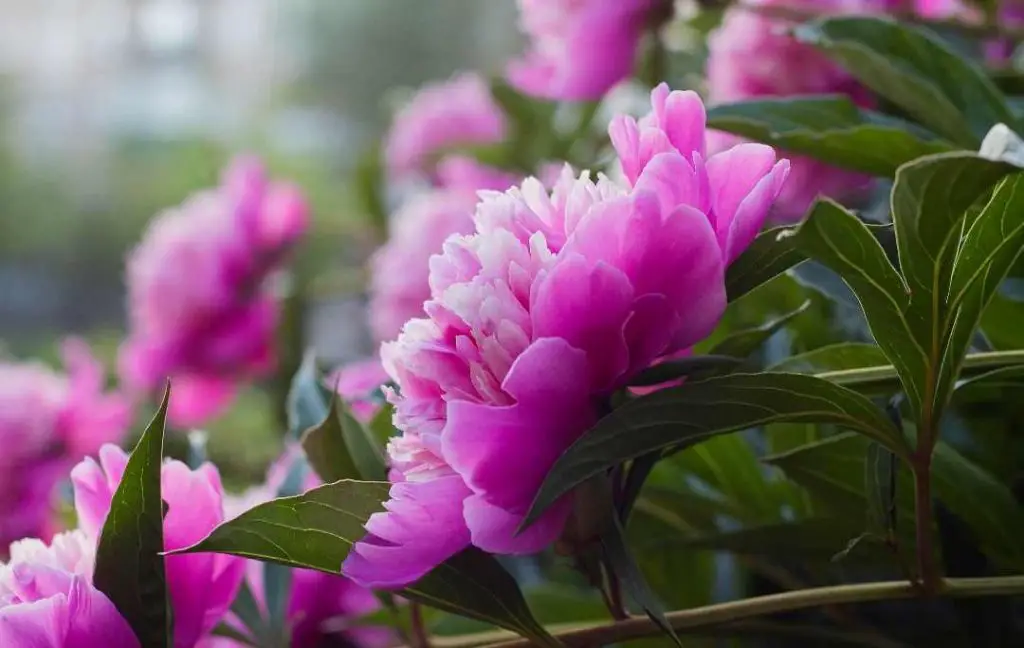 If you maintain the right temperature, the right soil and plant them at the right location then peonies may bloom for 100 years with little maintenance. The time which you spend with them will be worth it. 
RECOMMENDED VARIETIES OF PEONIES FOR YOUR GARDEN
You can see the flowers of peonies between late Spring and early summer. Easy to grow and little maintenance makes peonies perfect for any garden. When you decide to grow any plant in your garden then the first step is choosing the right variety according to the climate of your area.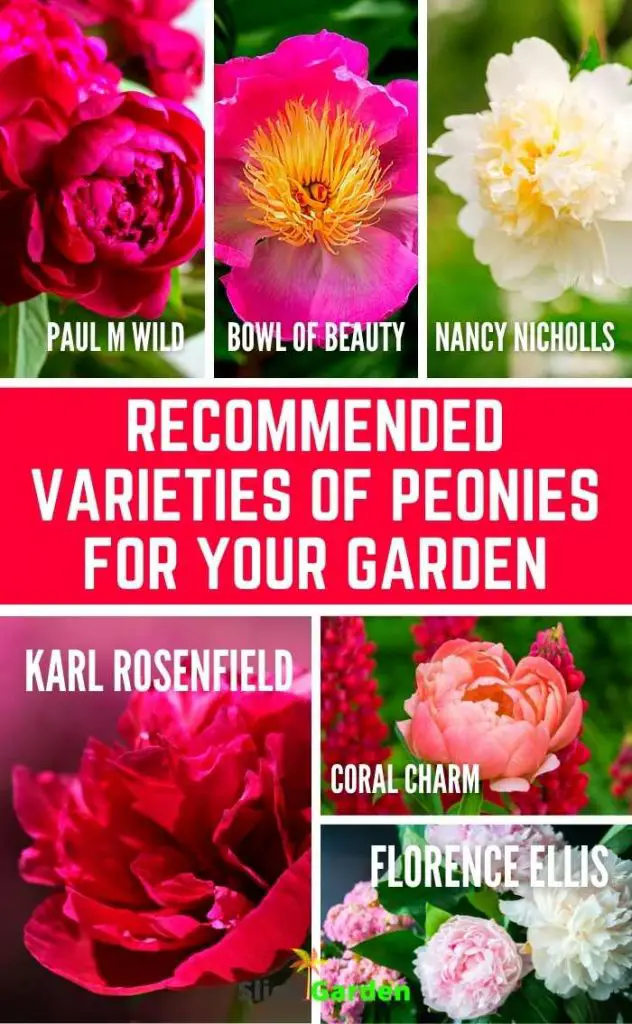 There are different varieties of peonies found in the world but here we are going to give you some choices for your garden. The amazing selection of peonies available which have been a favorite for centuries. You can select one according to your climate and choice. Your decision must be right for you and your garden.
KARL ROSENFIELD
This variety has bright-magenta double blooms. The fragrance of this type of peony is mesmerizing and the golden stamens become more prominent when the blooms are matured. 
CORAL CHARM
A coral-colored, semi-double, and long-lasting flowers of this variety make your garden attractive for visitors.
FLORENCE ELLIS
The stunning white flowers are lightly scented. This is a perfect cut flower for any flower arrangement. 
PAUL M WILD
Another variety that is best for using is a cut flower. The rich red color of the double flower is very pure.
BOWL OF BEAUTY
The excellent shape and scent of bright-pink guard petals have pale-lemon petaloid. These flowers look great in a vase.
NANCY NICHOLLS
This variety has big and fluffy white flowers. The large flowers have a blush pink tinge with a light scent.
WHEN TO PLANT PEONIES?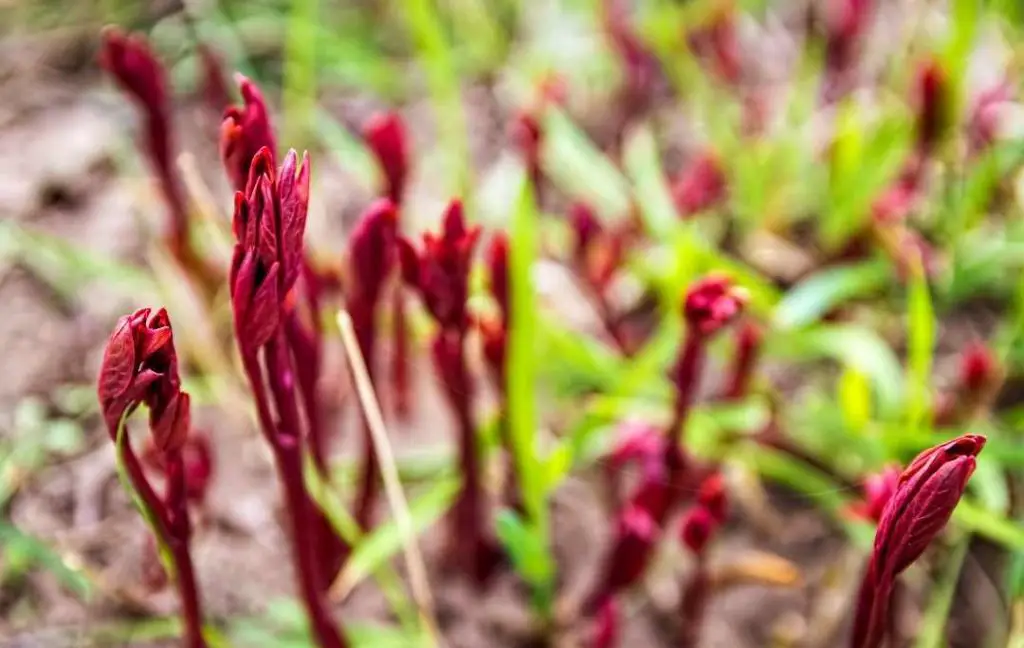 The best time for planting peonies is in the fall. You can also plant peonies in spring but spring-planted peonies don't work well. You can also experiment by growing peonies in both seasons.

From late September to October is the best time for planting and moving mature peonies plants. Plant the peonies plant, six weeks before the ground freezes so peonies can settle easily. You can also concern any local nursery for getting information about the best time of planting peonies according to your climate. 
WHERE TO PLANT PEONIES?
The beautiful and stunning blooms will enhance the beauty of your garden. Besides the flowers, extraordinary glossy green leaves last throughout the summer. 
If you are living in a hotter climate then the select location receives partial sunlight so your plants will be protected from hotter rays of sun on summer days. In cooler areas, the sunny spot is suitable so your plants enjoy the sun all day long. 
Well-drained soil is needed for your peony plants otherwise the roots of the plants may rot. A raised bed is a good option for growing any plant because you can manage the fertility of the soil and your plants get all the basic organic nutrients that work best for the healthy growth of your plants. 
PREPARING THE PLANTING SITE FOR PEONIES
> Choose the site for your peonies where they get full sun. 6-8 hours of sunlight is best for each day. 
> Strong winds can damage your plants so you should provide shelter to your favorite peonies' plants because they have large blooms.
> Peonies don't like to fight for nutrients so you should not plant trees and shrubs near to them. Choose the spot where your peony's plants get all the major nutrients easily without competing with other plants.
> The quality of your soil is very important for growing beautiful peony flowers in your growing area. The soil in which you grow them must be fertile and rich. The soil must be moist but well-drained. The pH of the soil should be neutral between 6.0 to 7.0. A professional soil test will give you better results. You can check the soil with the help of a kit.
HOW TO START PEONIES FROM CUTTINGS?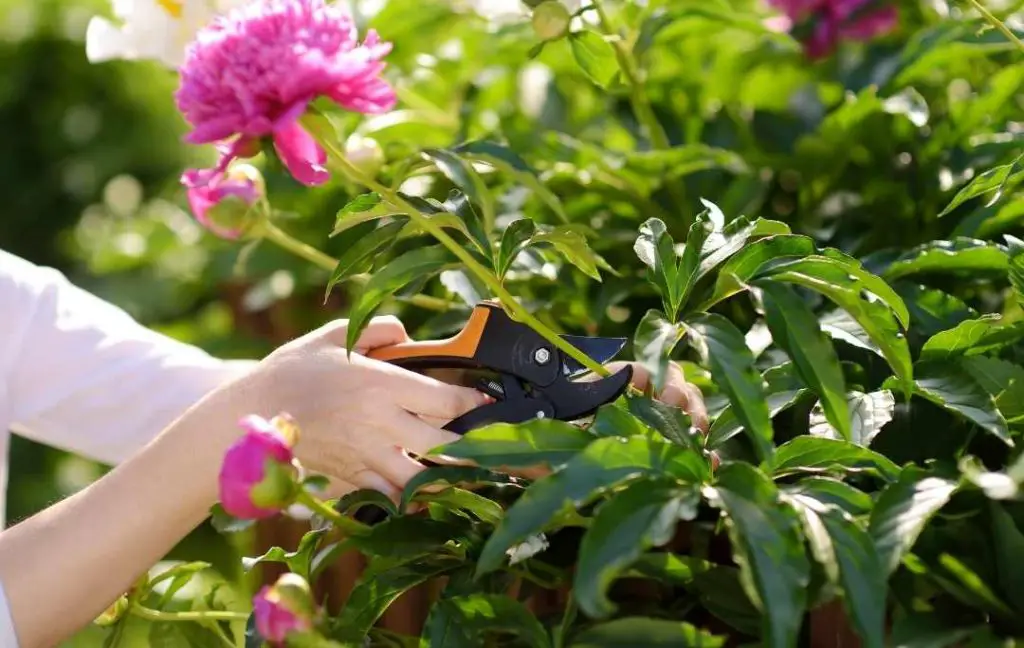 Peonies can easily propagate by cuttings. You can get these cuttings from far enough down the stem. The stems of peony plants start in eyes that emerge just under the surface of the soil. 
This way is reliable for propagating these perennials. Rhizome cuttings are not like seed-grown plants, they produce plants just like parents. The cuttings should be planted in the fall so you can get blooms in the spring. The following steps are simple for the propagation of peony plants.
For planting peonies, you need several pieces of rhizomes. A sharp knife will be very helpful for this purpose.
Remove the dirt from the rhizomes. Find the eyes on the rhizomes on the top. Carefully deal with the buds because once broken then they will not re-grow.
Each piece of the rhizome has 3 to 5 eyes and a set of roots.
You can get antifungal powder from garden centers and dust each section of rhizomes with it. 
Remove any discolored section of the plant. You can easily trim older and broken roots. If you see mushy roots then discard them.
Choose a day for planting when the soil of the ground is moist.
Make holes in the soil but the depth of the hole should not be so deep. The eyes should be 1-2 inches below the soil. If you bury the eyes deeper more than two inches then your plant will not bloom.
Place the rhizomes in the hole and fill the hole with amended soil. You can prepare the amending soil by combining garden soil, peat moss, compost, or manure in equal measurement.
After filling the hole water the new plants so they can adjust to a new environment.
SUPPORTING YOUR PEONIES
When the flowers bloom then they need some support but it depends on the variety which you are growing. If you are growing double or bomb-style blossoms which can become heavy. 
Remember to set the support early in the growing season when your plant is a few inches high. When your plant grows high then it is impossible to set up an effective structure for supporting your plant.
PESTS
Peonies are disease and pest-resistant plants but there are some problems that gardeners should be aware of. Most diseases that affect your peonies are due to less supply of air and overwatering. The most common diseases in peonies are fungal diseases and viruses
The common pest which affects peony plants are as follows:
THRIPS
These sucking insects eat the leaves and buds of your peony plants. These insects have thin-bodied and tiny wings. Due to their small size, you can't detect them. You can get rid of them by using neem oil or insecticidal soap.
ANTS
The liquid releases from the buds of any plant attract ants. You can wash the ants off with water. 
BULB MITES
These insects attack the roots of the peony plants. The color of bulb mites is brown. You can avoid this problem when you buy healthy plants. If you see any damaged roots during transplantation then trim them. 
HOPLIA BEETLES
When peony plants are in full bloom then these insects eat holes in blossoms. These beetles have brown heads with green bodies. You can use a solution of dish soap and water for reducing the population of these harmful insects.
MEALYBUGS
Mealybugs have light brown and rigid bodies. They attack the stems and lower leaves of peonies' plants. As a result, the leaves will turn yellow and drop. With a steady stream of water, you can wash mealybugs off of the plants. Insecticides are another option to kill mealybugs.
---
Read More Articles 
---
HOW TO CARE FOR PEONIES?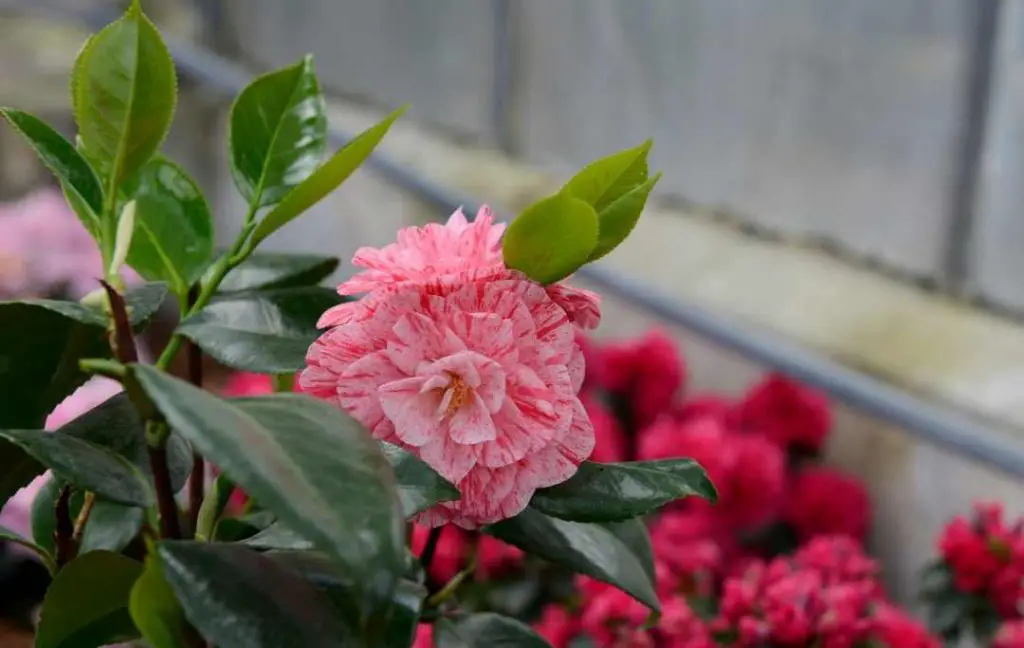 Plants are like your children; they need your care and time to develop. Peonies need a few years to establish themselves in the ground and after that, they will bloom. Here we are going to give you some tips to care for your peonies' plants.
Before planting, spread the fertilizer so the soil will work well. If you make a mixture of compost and fertilizer then you will get the best results.
For poor soil, you need to apply fertilizer in early summer after blooming.
You should deadhead peony blossoms as they begin to fade. 
Peonies will smother with mulch. You can spread a loose layer of mulch of pine needles and shredded bark if you are living in a cold climate. When spring comes remove the mulch.
KEEPING PEONY FLOWERS IN A VASE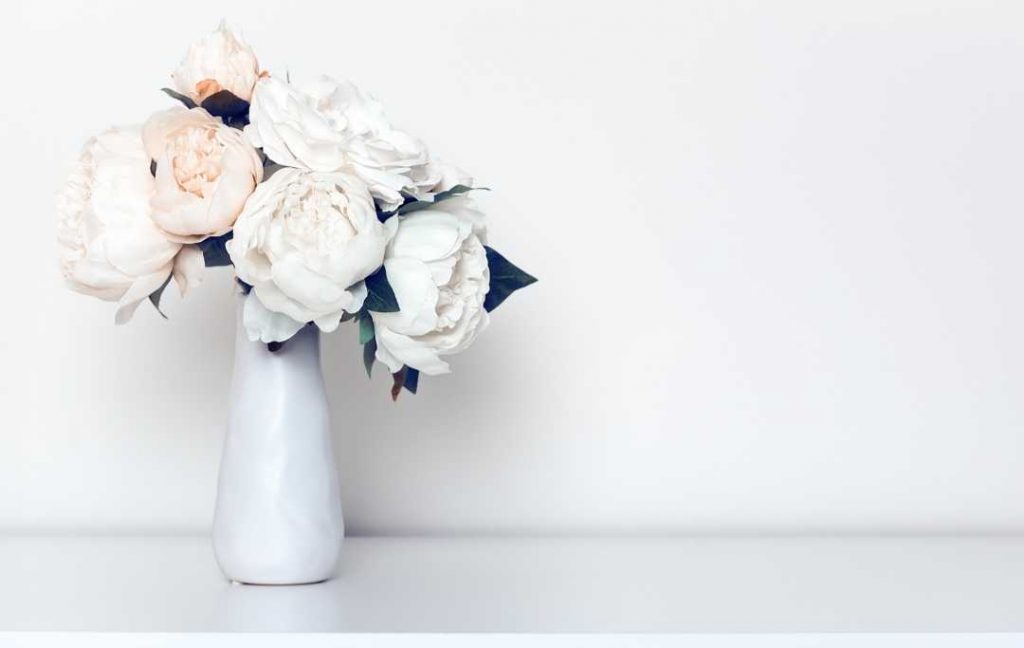 You can keep peonies in a vase for more than a week. They will work best as cut flowers. If you want the best results then cut the long stems in the morning when the buds are fairly tight. 
You can also store peonies flowers for future use. For this purpose, you need a plastic bag and a damp paper towel. Wrap the fresh cuttings of peony stems in the paper towel and keep them in a plastic bag.  
Place the bag in the refrigerator for later use. When you want to use them then give the stems a fresh cut. After giving a fresh cut place the stems in lukewarm water. This step will help to wake them up.
Read More Articles